*SCREAMS INTO PILLOW!* something we can imagine the team, Christian Horner, and the man himself, Sergio Perez, will be doing when they get back to their hotels tonight. We can't even imagine how frustrated everyone in the Red Bull garage feels right now, as Checo has yet another qualifying shocker. 
Perez's newest qualifying woe occurred at Friday's Austrian GP qualifying session, as he failed to make Q3 for the fourth time in a row this season after having multiple lap times deleted for track limits.
To put it into perspective, Nico Hulkenberg – in a Haas – has made Q3 more times than Checo this year, and considering Sergio is driving the fastest car on the grid, it's not looking good.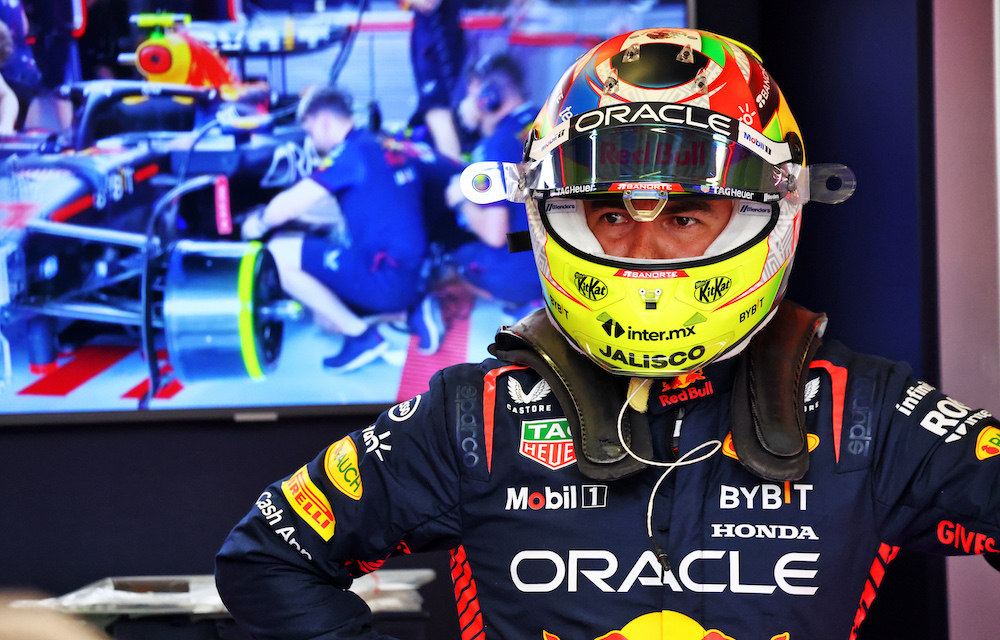 Perez was quick to blame the track limits system before himself and was heard on the radio at the end of Q2 saying: "No way! F**k. Can we go again? What a f**king joke with the track limits!"
But was it the track limits, or was it Sergio's ability to keep it on track?
Red Bull boss, Christian Horner, was less than impressed with Perez's performance and fumed that Perez should just "stay in the white lines!" when talking to Sky Sports F1.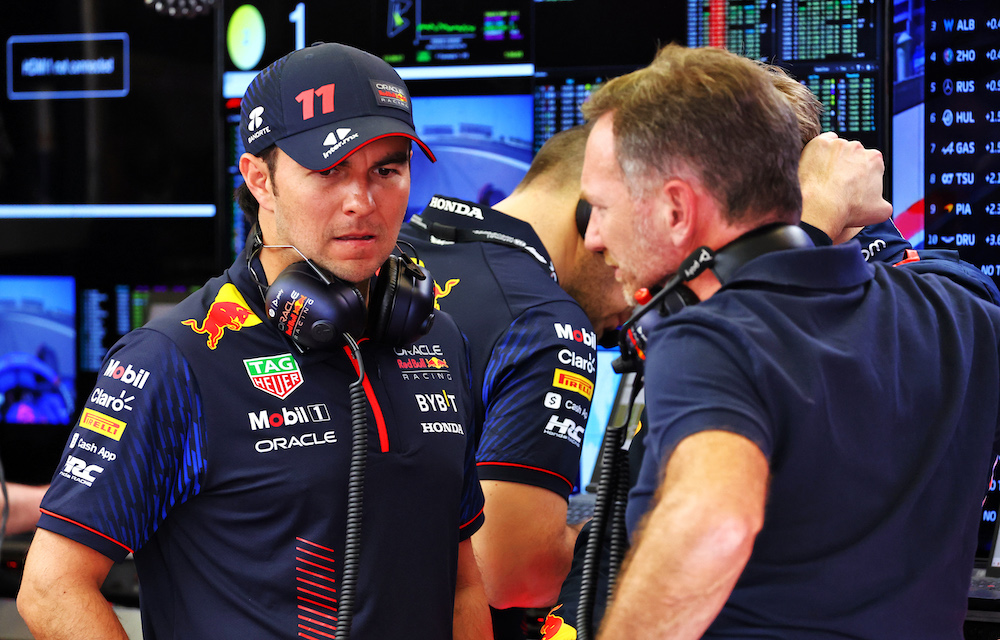 When asked what he'll say to Checo, Horner's eyes widened, and with a grimace, he said: "He's got the pace today. He's got a car that was easily capable of being on the first or second row.
"He was matching Max's times. Stay in the white lines. It was strike one, strike two, 'Checo, just stay in the white lines', strike three, and that was it.
"It's just hugely frustrating because he could've been there, he could've done it. So that's the frustration, it's fantastic that we got the pole, but it feels… not complete."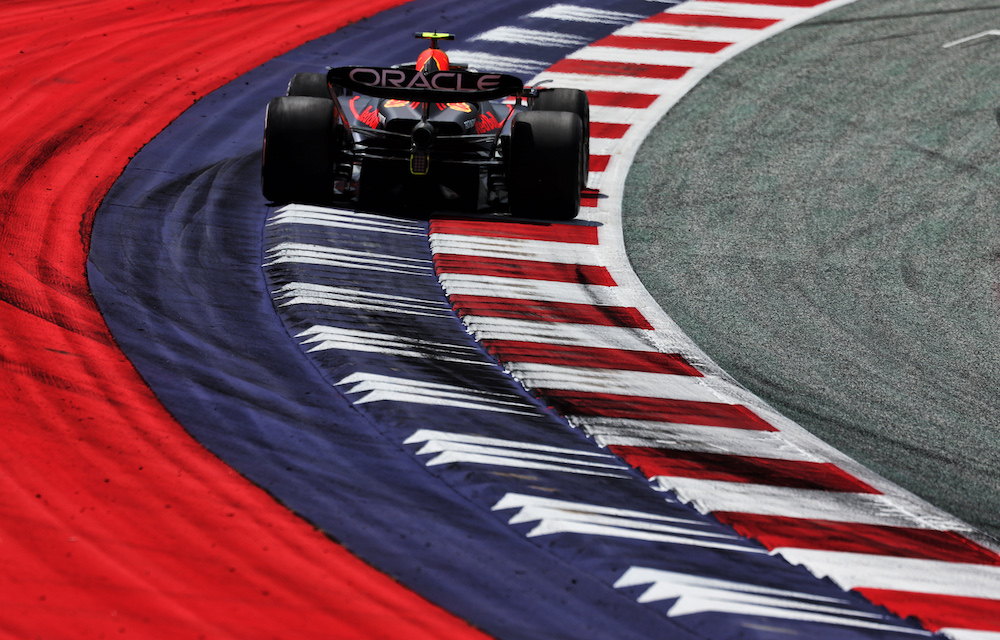 After qualifying, Perez seemed to blame Alex Albon, who he said blocked him – compromising his line and costing him "a tenth or a bit more than that". The stewards wouldn't consider those factors.
And Horner wasn't in the mood for excuses, responding to Sergio's grumbles: "It's not going to have helped, but then you build in a little bit more margin, so…
"Frustrated, we'll turn the page. He'll race hard tomorrow, but it's just annoying because we know he could've been there." 
Was Perez to blame, or was it track limits?