If you listen carefully, you can hear Daniel Ricciardo fans scream in unison: NOOOOOOOOO! Daniel has broken his metacarpal (the bone between the fingers and the wrist) and will be replaced at AlphaTauri for the rest of the Dutch GP weekend by Red Bull reserve driver Liam Lawson, who will make his F1 debut. 
In only his third weekend back in F1 with AlphaTauri, Daniel's weekend at Zandvoort for the Dutch GP didn't start as hoped – quite the opposite, actually.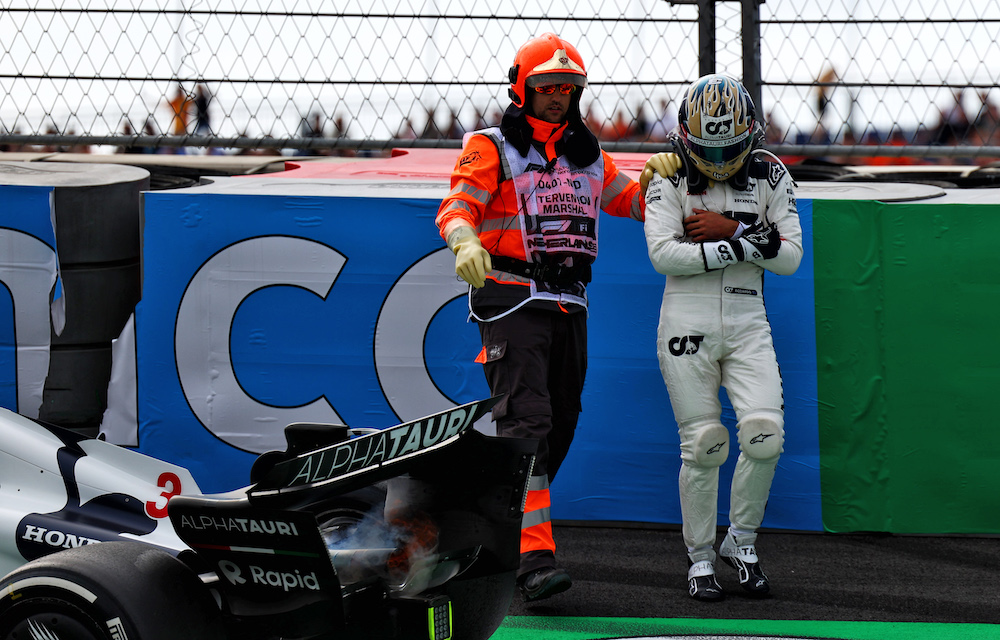 During Friday's second practice session, Oscar Piastri seemed to lose the rear of his McLaren and ended up in the barrier at Turn 3. He was followed by Ricciardo, who admitted he "didn't see" Piastri's car before it was too late, and while he hit the barrier earlier than Piastri's car his AlphaTauri took a similar path. Daniel seemingly didn't take his hand off the wheel, either.
Over the radio, he was heard saying, "F***, my hand" after apologising to the team, and he was seen cradling his left hand close to his chest as he extracted himself with one arm out of the car.
He visited the medical centre and was then transferred to hospital for further checks on Friday evening, with photos shared on social media showing him in the back of a car in a sling. An X-ray confirmed he sustained a break to a metacarpal on his left hand.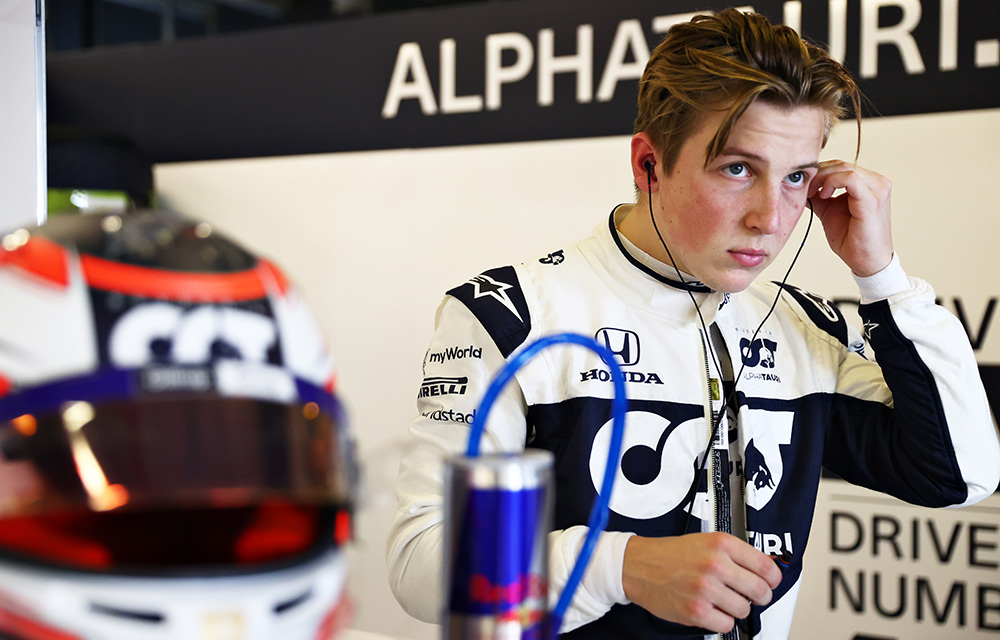 It was speculated that if Ricciardo couldn't continue, then Lawson was the likely option to step in – though some rumours also suggested that Nyck De Vries could also be called back to fill in at his old job.
But they proved to be wide of the mar, and Lawson will make his F1 race debut with AlphaTauri this weekend.
As a Red Bull reserve, he's also been spending his year fighting for the Super Formula title in Japan – but with no race there until October, he was already at Zandvoort this weekend with the team. 
We wish Daniel a speedy recovery and hope he's back soon!