We don't know about you, but we miss Daniel Ricciardo. We're only two races in, and not seeing his big smiley face in the paddock every weekend is starting to take its toll. Luckily for us, it's the Australian GP up next, and we're sure he will make an appearance.
But what does Daniel Ricciardo do nowadays? When he's not breaking the hearts of thousands of F1 fans, of course.
We know he's a third driver for his 'former former' team and in a social media post, Daniel stated that "this year is really about being a team player at Red Bull".
"I'm back in an environment and, ultimately, a family that I have a lot of good memories with, and it feels really good to be back there." Aw 🥺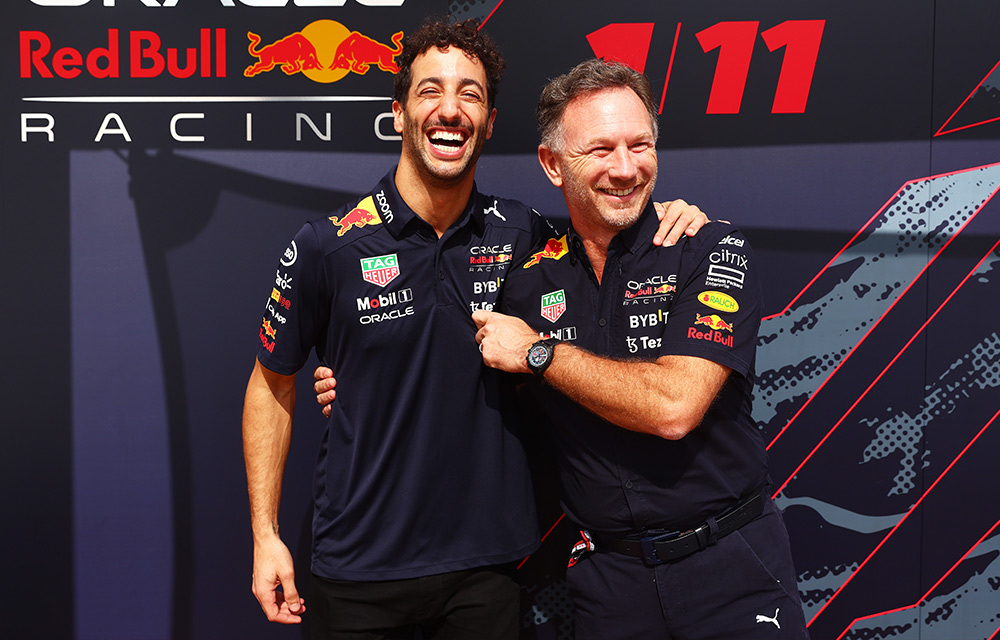 He revealed that he's been spending plenty of time in the simulator, learning their car, helping shape the development, and getting his confidence back.
But more interestingly, he spoke about his personal goals, which he claims is "a bit of a luxury" in having the opportunity to do the things he's always wanted to do but never had the time.
He outlines three focuses – travelling, but on his own terms; spending more time with his family and friends; and improving his skills on two wheels… WAIT.
No, don't worry, this doesn't mean we're going to see Danny Ric hang up his F1 steering wheel and hit up the MotoGP scene anytime soon, he's actually talking about his dirtbike 🏍
He says: "People might think I'm joking here, but I really want to get better and better on my 110[cc bike]! I've always enjoyed motorbikes but never really been able to ride much because the luxury of time hasn't been there.
"But I love learning new skills, and I think that drive for excellence that I'm used to will carry over into this hobby too. I promise you this is the most fun you can have on two wheels. Riding with friends, jumping things and being out in nature."
We love how his passion for motorsport is still well and truly alive! 🙌
What do you make of Daniel Ricciardo's 2023 plans?