If you watched the Red Bull season launch – which I'm sure you did, you'd have seen the star of the show. No, not the 2023 livery. No, not Christian Horner, either. I'll just tell you, DANIEL RICCIARDO. Yes, his first appearance since rejoining the team, and he did not disappoint. It was so good seeing that 'Big Ric Energy' back on our screens. 
If anyone can put a smile back on our faces, it's Ricciardo. We have to admit it was great to see him back in Red Bull colours again.
Daniel's future has been speculated about since the beginning of 2022.  And, although we know he's off the grid and back at Red Bull as a reserve this season, it's difficult not to wonder what his plans for 2023 entail.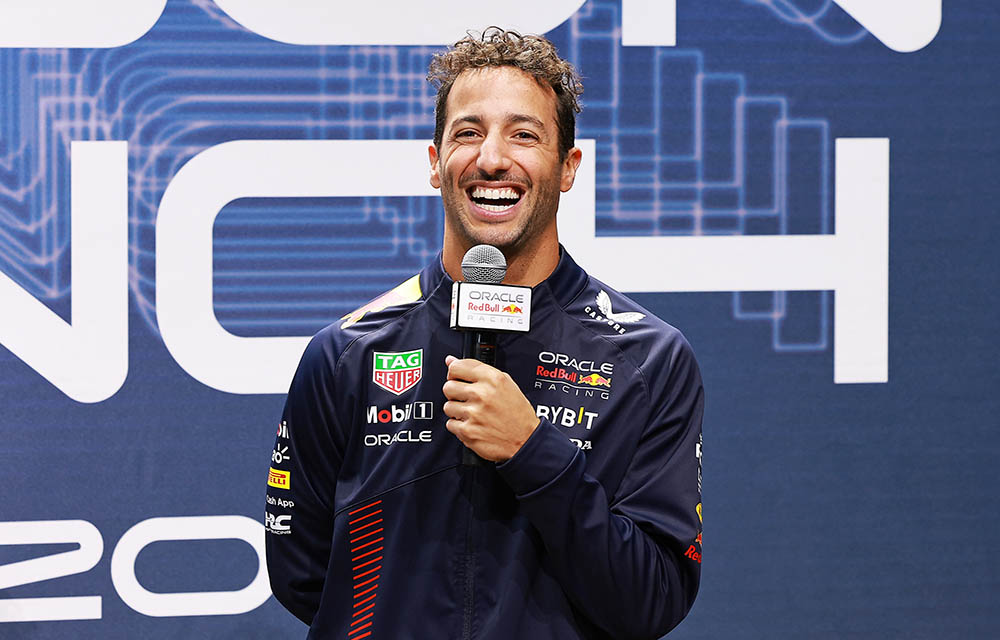 When asked about his responsibilities in the team, Daniel said: "So, mainly from a driving point of view, the simulator will be the main thing I'll do. I know there's some events, so I'll do some show runs throughout the year."
"I know there's some tyre tests. I would say if I am to drive this year's car, that's probably more likely than FP1s.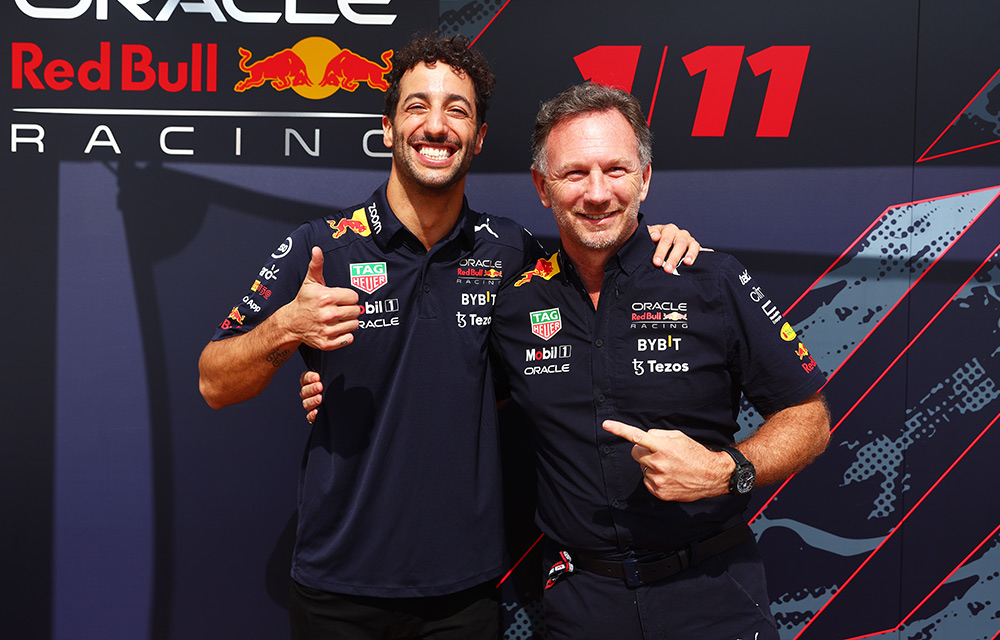 "I'm definitely keen to have a crack just even to kind of stay race fit if you will. As the year progresses, I'm sure I'll put my hand up but not kind of foaming at the mouth yet. Still happy to ease into 2023."
Daniel also confirmed that we'd see him back in the paddock for his home race in Melbourne, which will be his first from the sidelines. We wonder if that might ignite the Honey Badger inside of him and inspire him to chase a return back on the grid in 2024.
Enjoy the extended holiday, Daniel!