There are a lot of weird and wonderful sights to see in Amsterdam, but we can bet that watching a 2012 Toro Rosso car floating around the Amsterdam canals wasn't something that fans were expecting. Even more so because Daniel Ricciardo was there too! 
Why, you might ask?
It's all part of an auction with Catawiki celebrating 'A Decade Of Daniel', marking his F1 career by auctioning several objects from his legacy, with part of the proceeds being donated to the Wings For Life charity.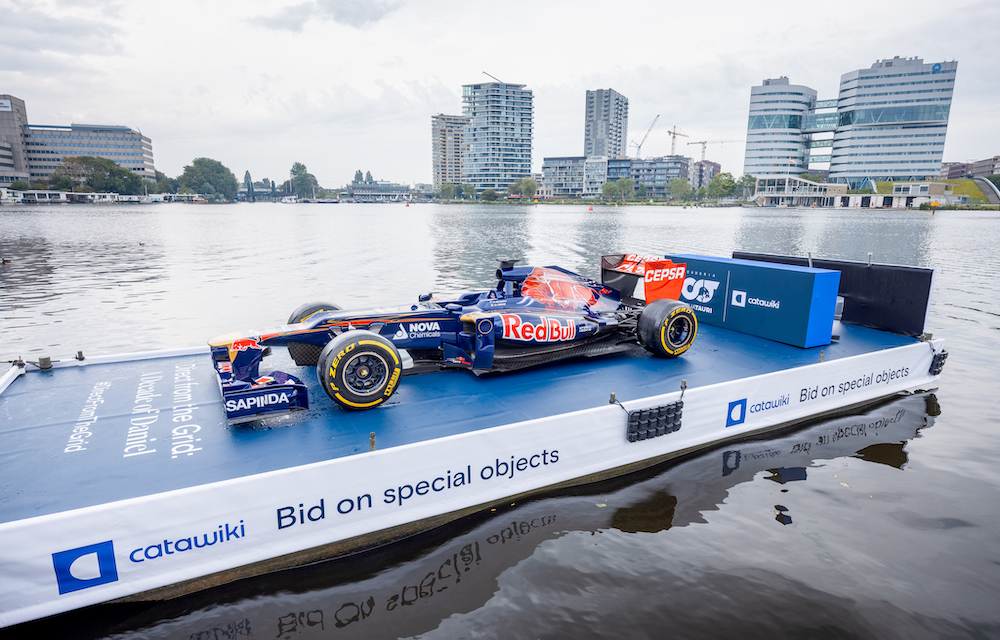 His STR7, which he arrived with on a boat in Amsterdam, is just one of the items going up for auction – and the biggest. Ricciardo drove this car during his first season at Toro Rosso in 2012, using it to score his first-ever points in F1. Quite special. However, the current bid is already at €177,500, so…
Talking about the car, Daniel said: "I remember firing up the STR7 car on race day, it gave me goosebumps. I felt a lot of confidence in that car. I'm so excited to give racing fans the chance to own special objects from my first years of my racing career!"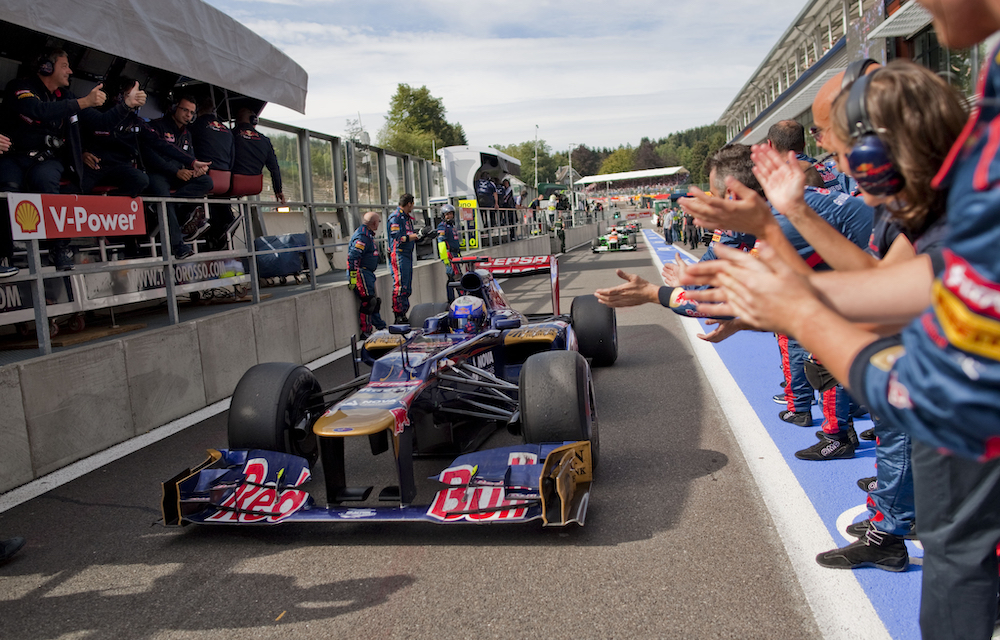 You can also get your hands on Ricciardo's race suits, underwear (from under race suits!), balaclavas and Toro Rosso wheel nuts. But, of course, the STR7 fresh from its boat trip steals the show.
Daniel has recently returned to the F1 grid after six months off as a third driver for Red Bull before being drafted in to replace a struggling Nyck de Vries for the Hungarian GP and the rest of the season.
We hope the car didn't get any water damage! 😅