Things seemed to be going so well for Mick Schumacher in Miami. With only a few laps left of the race, the Haas driver was on track for his first championship points, sitting in ninth.
Esteban Ocon and Sebastian Vettel were right on the rear of Mick's car as they approached the start/finish line, with Seb managing to pass Mick for the position. Both cars went into Turn 1 but made contact in quite a dramatic fashion and ruined both of their races.
LAP 54/57

Contact between Schumacher and Vettel 💥

Schumacher's pursuit of his first points in F1 slips away#MiamiGP #F1 pic.twitter.com/kwdS0EXEx8

— Formula 1 (@F1) May 8, 2022
The Stewards "reviewed the video evidence and concluded that whilst both drivers contributed to the collision, neither was wholly or predominantly to blame", and no penalty was given.
It was tough to watch, especially as these two are paddock besties and are always looking out for one another.
Smick drop. 💚

📸 @ConorMcDPhoto pic.twitter.com/kRkMj1MtbX

— Aston Martin Aramco Cognizant F1 Team (@AstonMartinF1) May 5, 2022
Seb and Mick, or 'Team Smick' as they're affectionately known, are super close due to Mick's father, Michael Schumacher, who looked out for Sebastian in F1 – now Seb is returning the favour with Michael's son.
"I'm looking all the time where he is, but I haven't seen him yet," Vettel said during his media pen interviews after the race.
"I don't know. I need to have a look. It's a shame we both made contact, and both didn't score any points. Should have done better. I need to have a look again."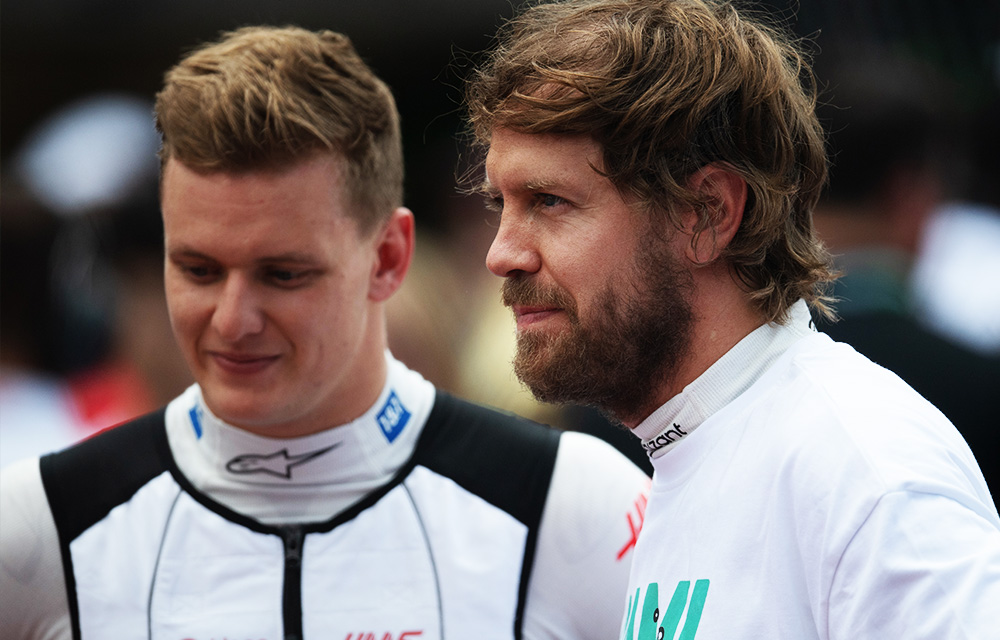 Mick said much of the same, promising to go and find Sebastian after his media duties.
"Don't really know," Mick said when asked how the crash came about.
"I tried a move, and it's obviously really difficult to see something in the rearview mirrors with these cars and very unfortunate. It was a good race until then.
"I tried not to go super deep. Tried to leave a bit of space, but clearly, it was too tight."
Here's hoping for another chance at Mick points soon!