SEBASTIAN VETTEL CONTENT. I REPEAT. SEBASTIAN VETTEL CONTENT 🚨 Okay, now we've all gathered around ready to bask in his presence. Are you ready to hear what he had to say about sim racers? 
As you may know, Seb is taking part in the Race Of Champions this weekend with Mick Schumacher – yes, Smick has also made its return.
But one team has already caught his eye, and it isn't someone he would've raced against before.
Team eROC, which consists of F1 Esports champions Lucas Blakely and Jarno Opmeer after they battled it out for the eROC title, have impressed Vettel with their sim racing skills.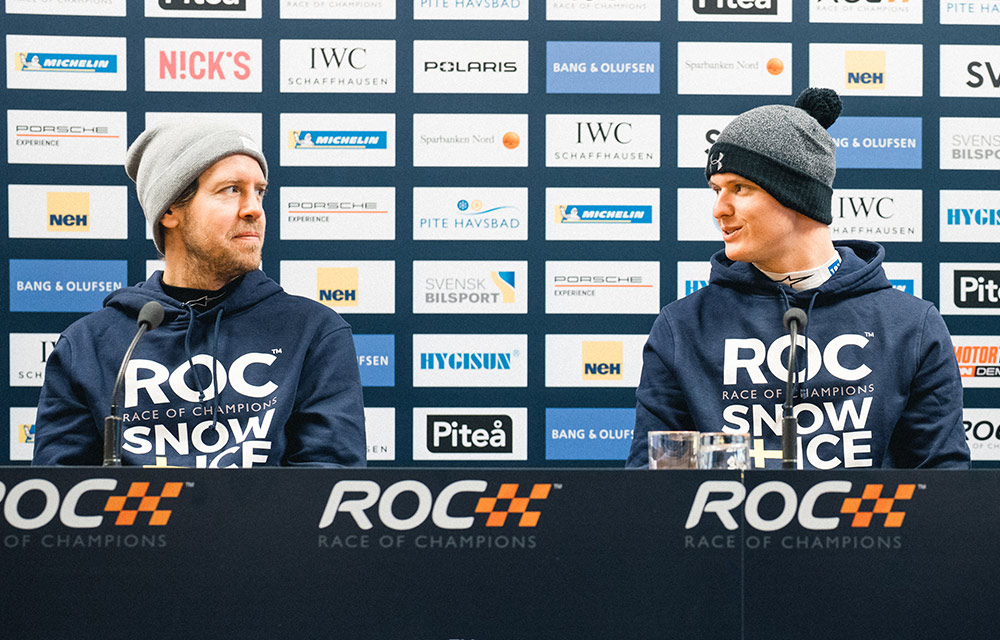 Speaking at the ROC press conference today, he was asked to comment on the sim racers involved in the event. He replied, "Obviously I'm not the expert to ask, because I don't have that much experience behind the sim wheel. But it's very tough, you need a lot of practice."
He continues, "obviously we've seen many examples, also last year, they did incredibly well also jumping behind the wheel of the real cars and doing really well. So, yeah. It's crazy how much esports has grown over the last years, and it's great that ROC as well gives the opportunity to those guys to fight it out and then step out and live, let's say, the real car experience as well. It's fun."
It seems like Seb won't be taking up sim racing as a retirement pass time either, "I tried one during the lockdown and…I was so bad. Like, so bad.
"And then, I phoned you [WRC champion Petter Solberg] after and I was like, 'how the hell do you manage to do it so well?' because I was really struggling. And I'd grown up with video games, and I've done little bits, I thought 'I will be okay, I'll sign up.'
"Now, in theory, I have more time. So, I don't know. But these guys are on another level."
Aw, Seb, we think you're great, no matter how bad at esports you may be! Will you be watching Race Of Champions this weekend?