It's Dre's post-race column, and in this week's edition, he talks about the difficulty of being Sergio Perez after another frustrating British weekend. 📉
It can't be easy being Sergio Perez at the moment. The 2023 British Grand Prix was an all too familiar tale for the Red Bull driver. For the fifth weekend in a row, Checo failed to make Q3 despite being in a car that may go down as one of the greatest we've ever seen in F1.
It's genuinely concerning Perez got the dreaded football-esque "Vote of Confidence" from the management as many media sites report that Red Bull has no plans to replace him, or promote third driver Daniel Ricciardo. In a team that's had a tendency of treating its drivers like cattle, that's not a good sign.
Now, forgive me as I nerd out on you for a bit dear readers, but it reminds me a lot of the space drama Star Trek and one of their Starfleet training programmes: "The Kobayashi Maru". For those who don't know, that's the name of a stranded ship that's in enemy airspace. You're given a choice – Either save the ship by entering Klingon air space and risk your own crew to do it, or the Kobayashi Maru is destroyed if you ignore the distress signal. It's a no-win scenario, by design. And that feels like where Sergio Perez's career is heading.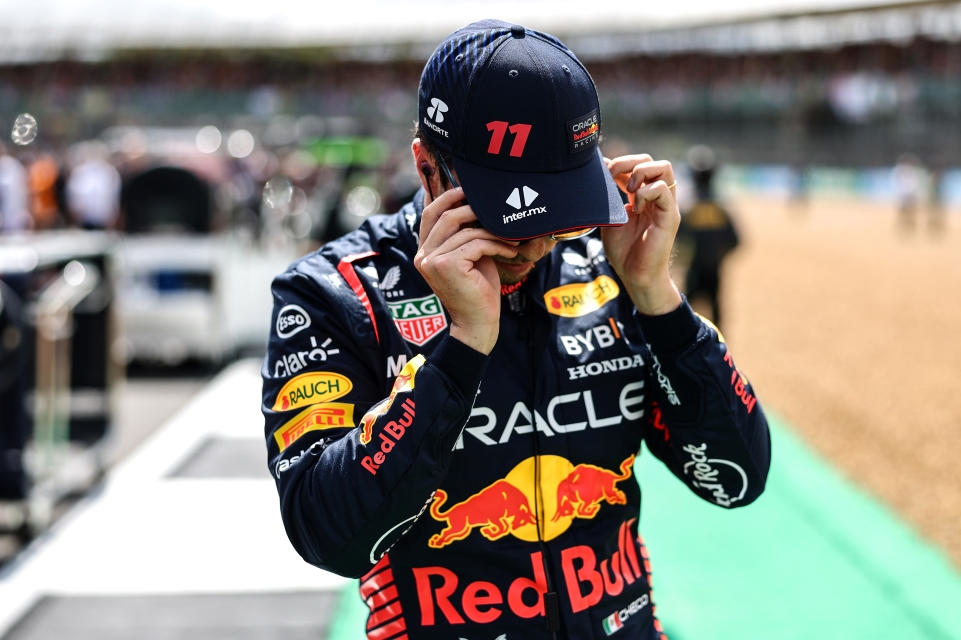 The only thing at the moment that's saving Checo from louder criticism is the fact that Red Bull has no outside opposition in the 2023 title race. If Max Verstappen was a constructor, he'd be leading the championship by 52 points and we're not even halfway through the season. Perez has only finished on the podium once in the last five weekends but he's still 19 points ahead of Fernando Alonso in third, as the battle of "Best of the Rest" turns into a genuine bar fight. I think McLaren just came up to the counter and hit Mercedes with a steel chair.
On the one hand, Perez's struggles have solved one potential Red Bull problem – They don't have to worry about team orders and intra-team politics, unlike Mercedes during its Rosberg-Hamilton years, with Perez nearly 100 points off Max. But no doubt it'll raise another, and that's wanting to maximise the performance of your second car, something Perez just isn't doing. We've seen it countless times in F1's history, the field will catch up, and the margin of error for Red Bull will only increase. And if the field does close in, Perez turns into a potential critical weakness for the reigning champions.
It's a stark contrast to where we were with Checo just two months ago. When he won the Azerbaijan Grand Prix on genuine merit from Max Verstappen, he was just six points behind Max in the standings after taking full advantage of Max only finishing second a couple of times. But it's been the little things between the two teammates that have separated them as the season's gone on. Perez just hasn't been able to do what Verstappen has done with the RB19. There's little shame in that – Verstappen will go down as one of the greatest F1 drivers ever, even if he was to retire tomorrow. Driving alongside must feel like a no-win for many of his team-mates in the past.
What's adding to Perez's struggles is that anytime the car is outside of an optimal performance window, his pace craters as he explained at Silverstone:
"I have become a little bit more sensitive to the car in the last few races, especially on Saturday on low fuel. We have some ideas, but we operate in such a small window of detail that… it's just that we need a strong Saturday," he told media including The Race. "The positive thing is that the pace is there on Sundays, but we just have to sort out and have a clean weekend, because the pace is there."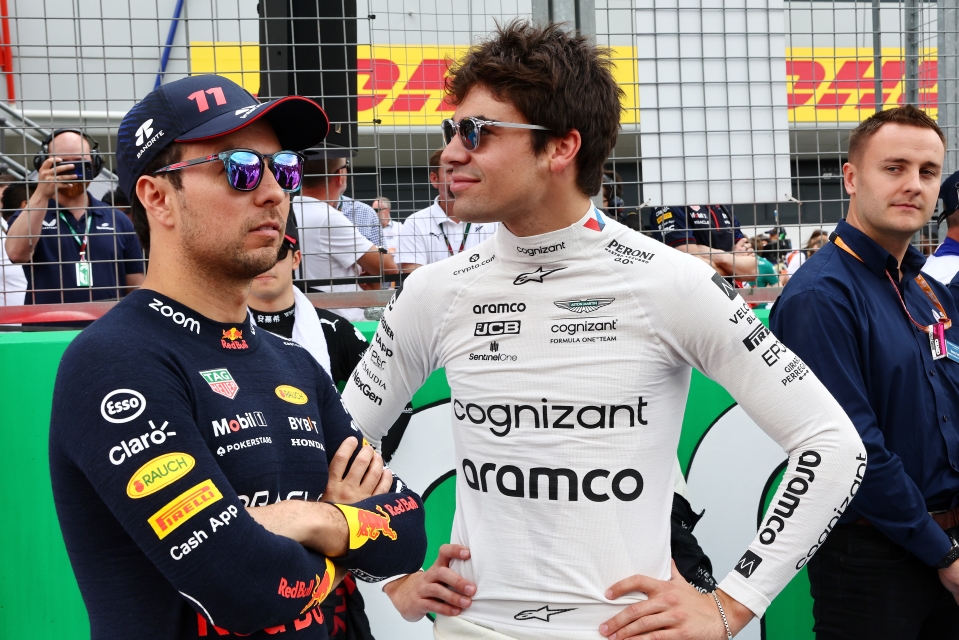 It perfectly highlights the frustrations of Perez. He's clearly stronger on Sundays, and in a vacuum, his comebacks have been solid, finishing sixth or better in all of them bar Monaco. But he should never be having to dig himself out of those positions in the first place, especially when his teammate is putting together arguably the greatest F1 season ever seen.
And Silverstone provided one more moment we may look back on if Red Bull pulls the trigger. When Perez set his final qualifying lap in Q1, the man right behind him on track was Alex Albon, who Red Bull sacked after a year and a half earlier for Checo in the first place.
Albon has flourished in his new home at Williams, picking right up where George Russell left off, taking a team that's spent most of the last half-decade at the bottom of the standings and bringing them up the table. His P8 finish now puts Williams in seventh overall after overtaking Haas, which could prove priceless at the season's end.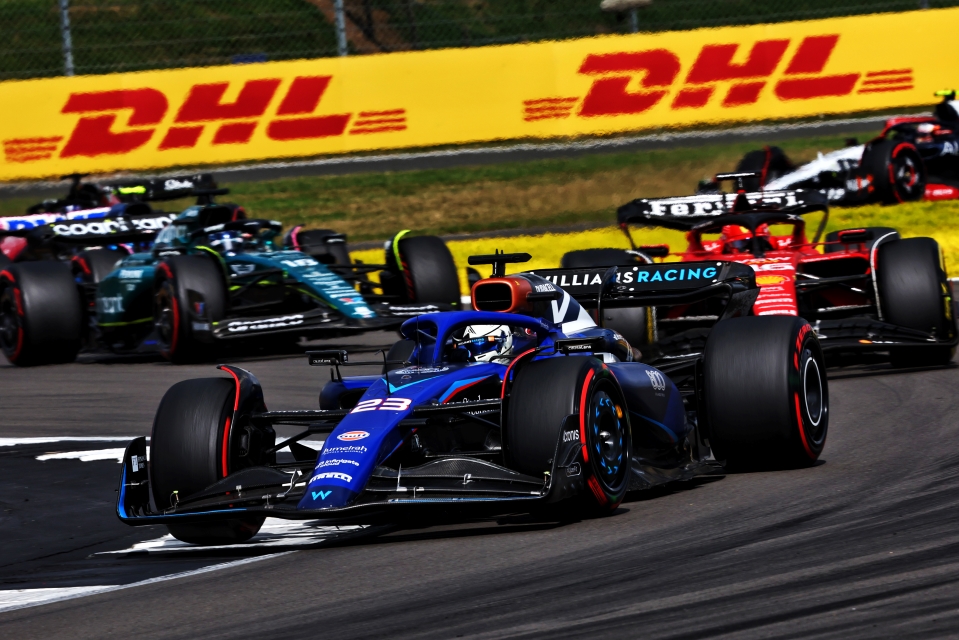 An Albon return, based off his clear improvement since his original Red Bull run could be enticing. Just one problem. By Dr Marko's own admission, Albon's tied down until the end of 2025 and would likely take an expensive buyout and the embarrassment of flirting with the man you once deemed not good enough to drive your car, another sacrifice as the team positioned Verstappen as its ace.
I don't think anyone has ever realistically expected Sergio Perez, one of the better drivers of this era to take on Verstappen directly, especially when this has been Red Bull's master plan for almost a decade now. And that's okay. But when he's being an anchor to a car that's capable of so much more, people are going to ask questions. Welcome to Perez's Kobayashi Maru. And sadly, Checo is no Captain Kirk.
Should Perez be replaced at Red Bull? And if so, by who? Thanks for reading, and see you after Hungary for another D.R.E! (Dre's Regular Editorial. We'll work on the name.)