Usually, we try to keep this list of WTF moments to around five, but the Monaco Grand Prix has provided us with an exception because it descended into absolute chaos as soon as the rain arrived. To everyone who performed a rain dance this afternoon, thank you 😂
So, here are seven of the biggest WTF moments from the 2023 Monaco Grand Prix. Prepare to be thoroughly entertained.
RUSSELL'S REJOIN
Let's start with George. He was given a five-second penalty for an unsafe rejoin onto the track, where he reversed back before being crashed into by Sergio Perez – who admittedly, had nowhere to go. Both cars came out of it without any real damage, despite Russell's Mercedes bouncing in the air.
Possibly the most entertaining part of this was that Lance Stroll, who'd also gone down the escape road, was just chilling in the background.
✨ F1 ✨ pic.twitter.com/TG02mx4H7S

— WTF1 (@wtf1official) May 28, 2023
LANCE S(TROLL)
Lance Stroll's race went from bad to worse, and despite being on inters early, he crashed at the hairpin and then again and then… again.
This F1 fan's gif sums it up perfectly:
Lance Stroll 2023 Monaco highlights pic.twitter.com/UyuLVvwJsp

— auz (@purplesectorz) May 28, 2023
LAP 1 CHAOS
SEE! Not everything happened as the rain fell. In the opening corners of the race, it seemed like everyone would go through safely. But no, we got to the Loews hairpin, and a bit of chaos descended. Nico Hulkenberg went into Logan Sargeant, getting a five-second penalty for causing a collision.
Think F123 open lobby.
F1 open lobby vibes

— WTF1 (@wtf1official) May 28, 2023
THIS BRAKE SUCKS!
You're probably reading this and thinking, 'What's new?' Yuki is a feisty fellow, but accusing his own team of trying to get him to crash is definitely a new one 😅
Tsunoda was battling with the tricky conditions towards the end of the race, and with Lando Norris and Oscar Piastri on his tail, AlphaTauri asked him to "find some pace."
Yuki replied: "I know, but this brake sucks!" and after being given some advice, he followed with, "Are you trying to crash me or what?!"
This might be the team radio of the year by Yuki Tsunoda 🤣#AlphaTauri #F1 #MonacoGP pic.twitter.com/ET0Fyu3JMy

— 📻F1 Team Radio Insights (@F1RadioInsights) May 28, 2023
FRUSTRATED SAINZ
Oh, Ferrari.
Carlos was left frustrated at their choice of strategy this afternoon after being stuck behind Esteban Ocon for a large portion of the race. He had good pace and was trying to overtake by running longer when the team asked him to box for medium tyres. The move helped him cover off Lewis, but Carlos' argument was that his battle wasn't with Hamilton.
He made his frustration known on the radio, saying, "This is exactly what I talked about!" and when informed of the plan, he replied: "I don't care about Hamilton, I was quick!"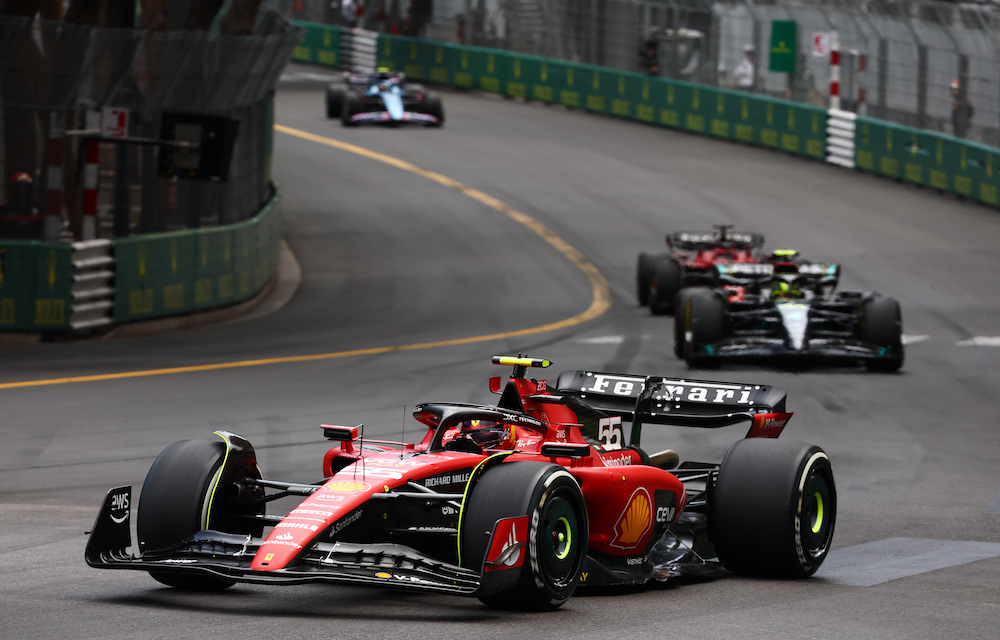 MAGNUSSEN STAYS ON SLICKS
Poor Kevin. He didn't give up, though, and that's what we love here at WTF1.
He was the last driver on slicks, and as he's called in for full wets, he crashes into the barrier right before he goes into the pits. A wet tyre stop turned into a front wing change too!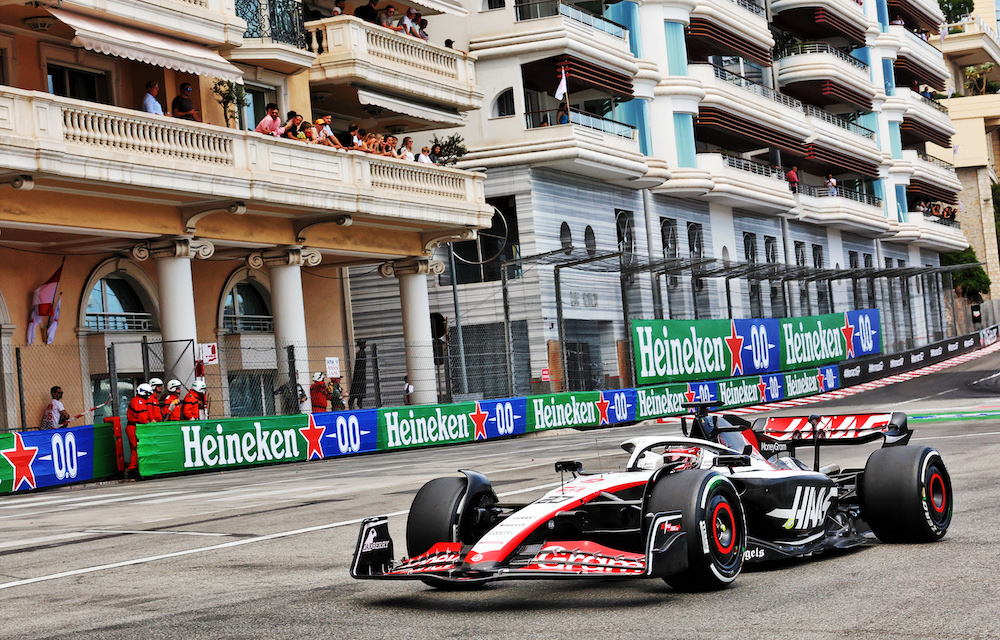 WHY THE MEDIUMS?!
Fans were left a little baffled by Aston Martin's decision to put fresh medium slicks on Fernando Alonso's car just as the rain fell. Of course, the weather intensified, and moments later, Alonso was forced to pit again.
Had they picked the inter, it could've meant an actual battle for the lead and put more pressure on Red Bull's stop. *Sigh.*

HONOURABLE MENTION:
ESTEBAN OCON ON THE PODIUM! He resisted pressure from Sainz and battled the weather, but despite those challenges, he held on to take third place 🙌
How would you rate the Monaco Grand Prix out of 10? Let us know in the comments.