So if you've missed the earlier news, James Key, McLaren's lead Technical Director was confirmed as let go this morning. McLaren's reshuffling the technical side of their squad, with recently-departing Ferrari car designer David Sanchez returning to the Woking outfit – where he worked a decade ago – in 2024. 
McLaren CEO Zak Brown pulled absolutely no punches on Twitter this afternoon on what he thought of the move:
Change was needed. We push forward! https://t.co/7XwH46d9aR

— Zak Brown (@ZBrownCEO) March 23, 2023
Yikes. Now you may be wondering why McLaren's made such a huge decision, especially just two races into an F1 season. That would be like Chelsea in football sacking a manager in September… 🤔
*coughs* …Anyway, here are a few factors that might have let to McLaren letting James Key go.
McLaren's made big commitments to its future. They have aims to be a title contender by 2025. A new simulator has been built, and a new wind tunnel is due to be finished sometime in June. While that's wise for a team that's currently relying on Toyota's wind tunnel, sending its aero parts to Germany, it could be years before the team fully utilises the potential of its new facilities. Meanwhile in the here and now, here's their constructors' finishes since 2020:
2020: 3rd
2021: 4th
2022: 5th
2023: 10th* (Through two races)
Spot the pattern? Yes, they were unlucky that a Lap 1 run-in with Pierre Gasly's heavily compromised their races in Saudi Arabia, but if McLaren is running down in 15th and struggling with Williams and Haas, perennial backmarkers, all signs point to a short-term decline – the kind that forces drastic action.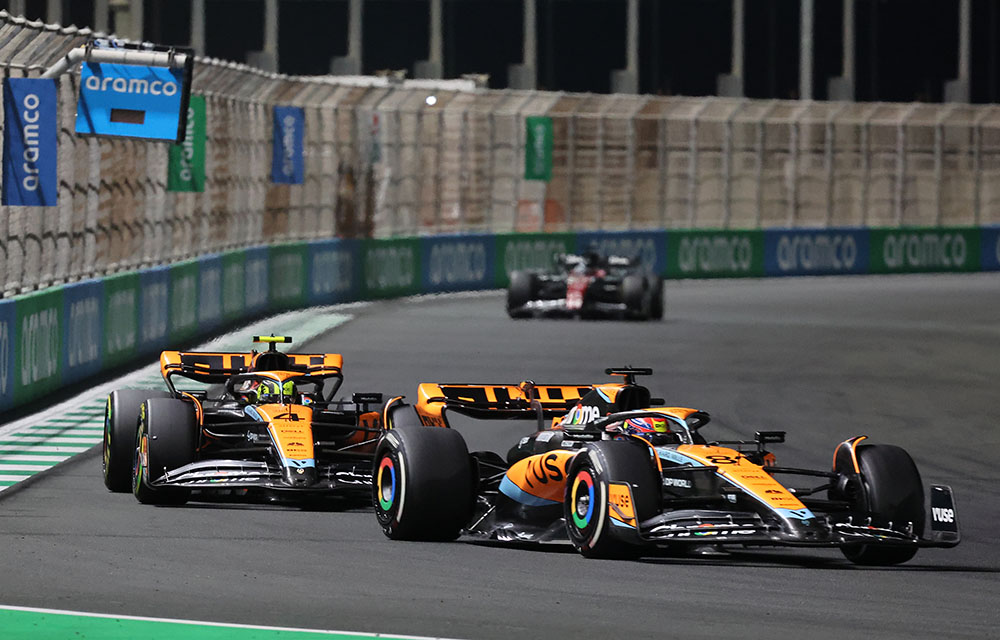 And with McLaren openly discussing their struggles in pre-season like missing development targets going into 2023, it seemed like an inevitable move.
"It has been clear to me for some time that our technical development has not moved at a quick enough pace to match our ambition of returning to the front of the grid," was how – again very bluntly – Brown put it in the press release.
Do you think McLaren's made the right decision here?