We're only two races in, but one huge talking point since the season opener in Bahrain has been taking over the motorsport world. Is Red Bull's dominance ruining Formula 1? Before you decide, we should consider that team or driver dominance in F1 isn't as unusual as you may think. 
If you'd had enough of seeing Max Verstappen and Sergio Perez on the podium in 2022, then you'd best buckle in because we've got a feeling that this season we're about to see a whole new level of Red Bull supremacy.
It's no secret that the RB19 is ridiculously quick, just like its predecessor. Although for some, it may feel like it's getting a bit boring seeing the same ol' drivers winning every single race, it's actually quite a common theme throughout F1's history.
In this list, we've singled out four other seasons where teams (or drivers) were particularly dominant.
2004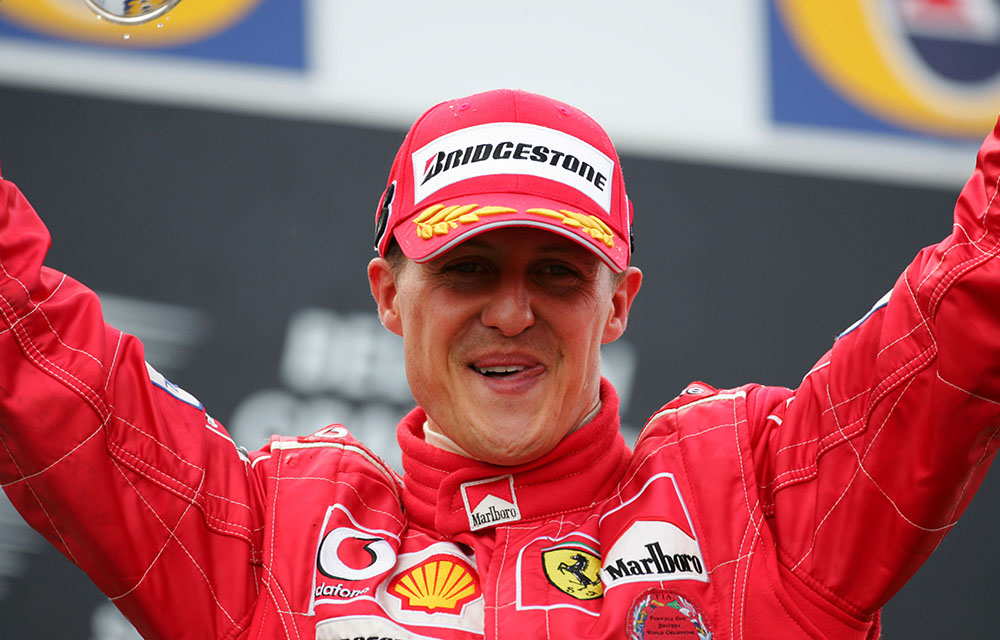 To be honest, we could've included 2000, 2001, 2002 and probably even 2003, too, if we're going to talk about Ferrari. Michael Schumacher's world championship era was truly spectacular, but there was just something special about his final one in 2004. He took 12 wins in the first 13 races and clinched the title with four to spare. Insane 🤯
The team had impenetrable reliability and pace, to a degree that's rarely been matched since. With expected rivals McLaren and Williams not providing the fight, it was a walk in the park for Ferrari with a win total of 15 out of the 18 races that season.
2016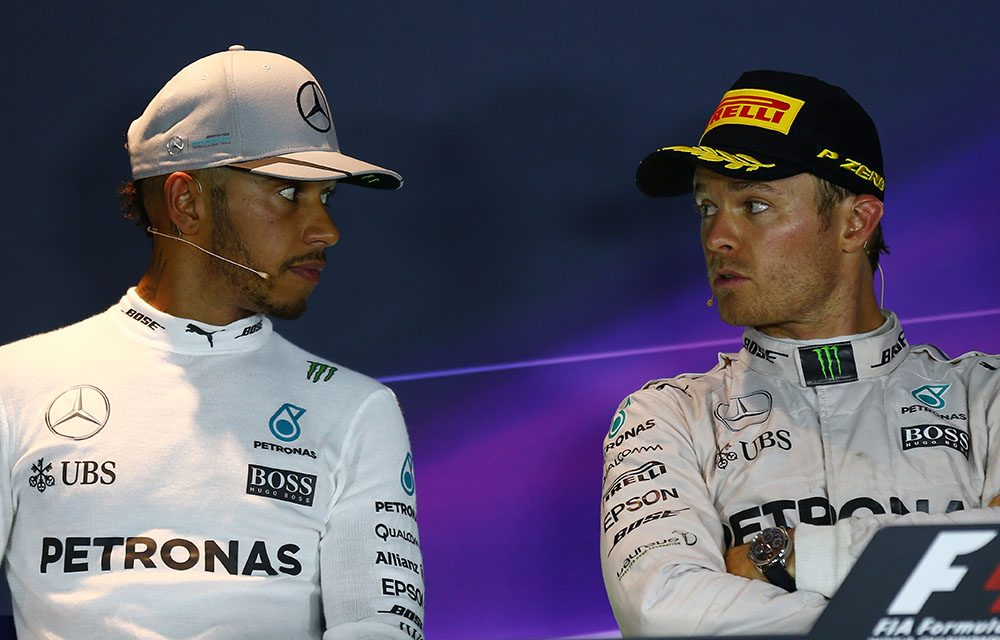 One of our favourite F1 seasons, the Hamilton-Rosberg rivalry really reached its peak in their fourth and final season together as teammates. And the car they had beneath them? Wow. It would be effortless to talk about almost any of the years between 2014-20, especially when you consider Lewis Hamilton won six of his seven titles in that time.
But the W07 sticks out for us as the equal playing field between Lewis and Nico meant they brought home 19 wins from 21 races that season. One of the races they didn't win was ruined by them crashing into each other on the opening lap in Spain (remember that one?). Oh, the drama.
Ahhh, those were the days.
2013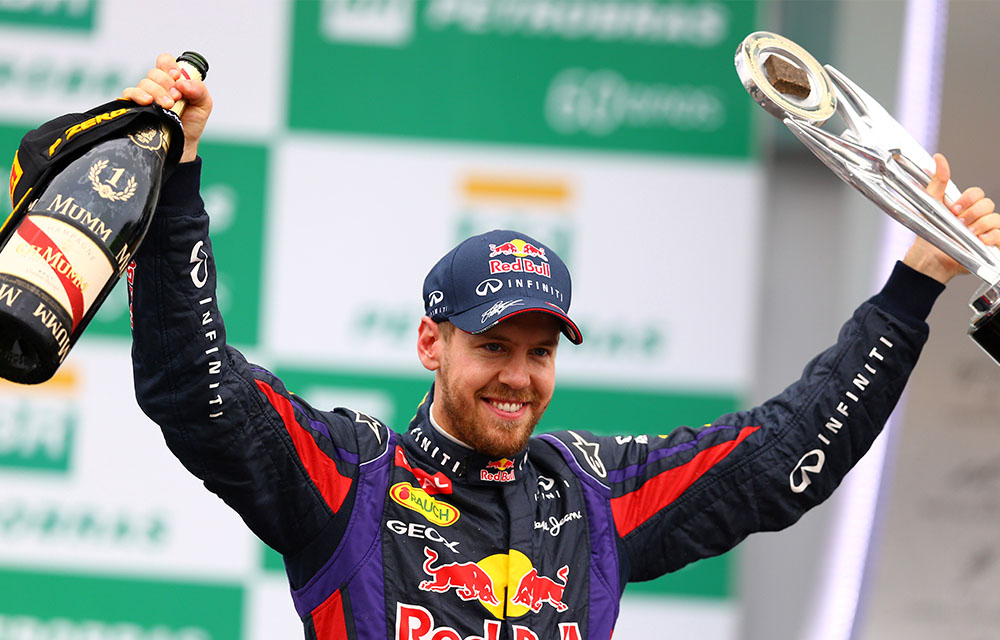 Sebastian Vettel and Red Bull had already taken three consecutive drivers' and constructors' titles before 2013. Although he came close to missing out on the title in both 2010 and 2012, his 2013 season will go down as one of the most dominant.
He won the final nine races of the season (which is still the unbroken consecutive win record), taking his tally to 13 out of 19. Still, in F1 consistency is key, and he finished on the podium another three times on top of that.
His 2011 season featured similar levels of dominance, as he won 11 out of 19 races. We miss Seb 🥺
1988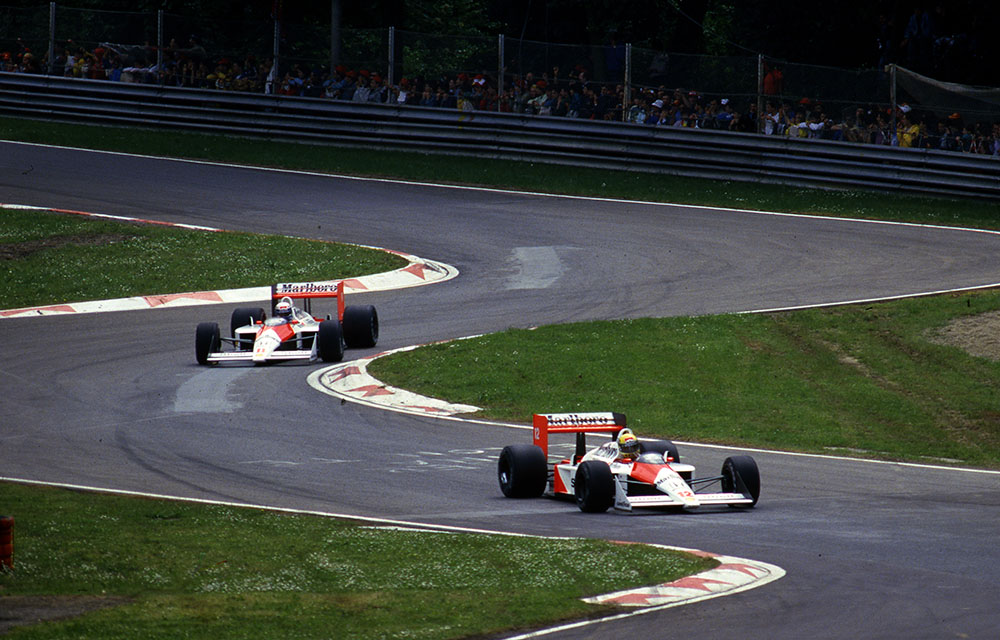 Of course, the examples so far have all been in the 2000s or 2010s, so what about beforehand? F1 has been around since 1950, and believe us when we say: dominance has long been a thing.
In 1988, the speed and success of the McLaren MP4/4 was a thing of beauty. And oh, what a line-up they had too: Ayrton Senna and Alain Prost. Did Senna become the number two driver? Nope – despite Prost being a two-time world champion, the pair battled it out all season for the world championship.
Between them, they won 15 out of 16 races that season.
Just like with every one of these eras, dominance does eventually end. How? Well, the cycle usually starts with a big regulation overhaul, which results in one team building a very strong package. As the rules remain stable over time and other teams attempt to catch up, the grid very slowly comes back together. Ish.
But then – as happened in 2022 – we get new regulations, and the previously dominant team fail to interpret the new rules as well as another team. We get a new leader, and the cycle goes again.
So, which team will be next to get it right?