Two drivers level on points going into the final race of the season at Abu Dhabi, and both fighting over some important silverware? I feel like we've seen this before… Ok, it's for P2 this time, but for Charles Leclerc and Sergio Perez, that would still be their best ever results in F1.
Both drivers currently sit on 290 points. But just as a quick caveat, if both drivers DNF or still end up on level points, Charles Leclerc will claim P2 based on the fact that he's won more races than Perez this season.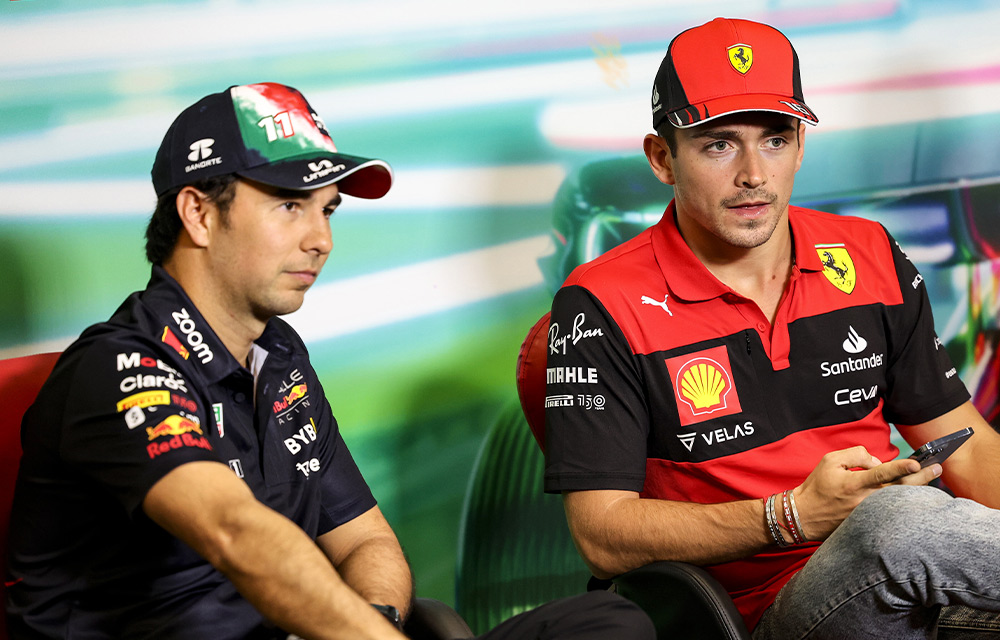 Following qualifying, as drivers had their debriefs with David Coulthard, Checo's interview was soundtracked by a crowd chanting "Checo! Checo! Checo!". He's predicting a competitive race tomorrow, with a 'Noah's Ark' grid of Red Bull, Ferrari, and then Mercedes lining up P1-6.
"I think it's gonna be a very interesting one, you know, given how strong Ferrari will be, Mercedes you know, with Max, it will be an interesting one tomorrow".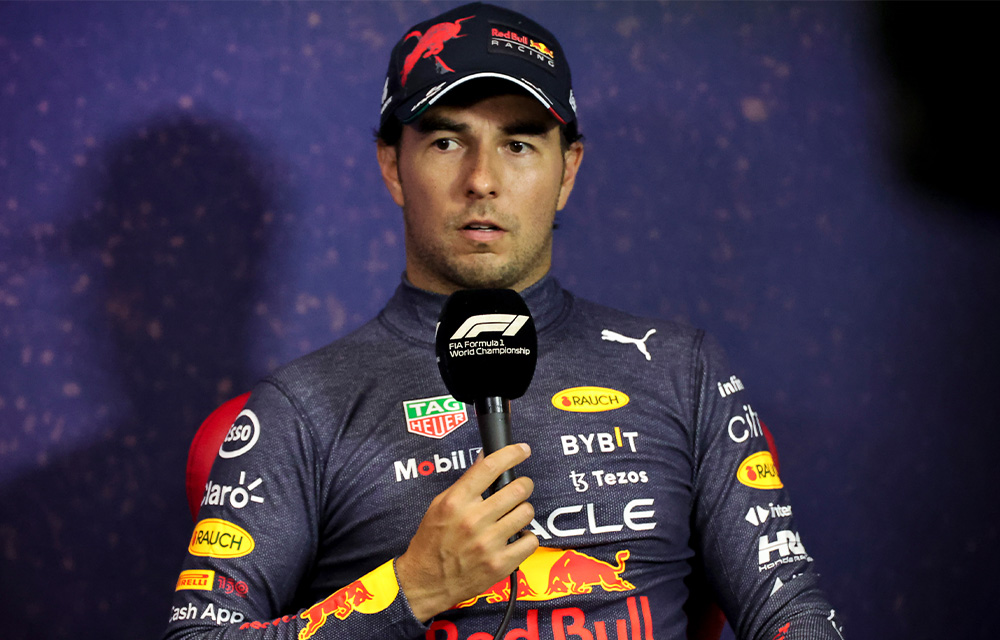 Leclerc who, at the beginning of the season, was rather hoping he'd be fighting against Perez's teammate Max Verstappen, was typically self-deprecating.
"Well I locked up in turn six/seven but to be honest it's the place we deserve today."
And after DC suggested to Leclerc that "it seems like the Red Bulls are gonna be working together" (umm, I guess we'll see about that), Leclerc was hopeful his partnership with Sainz, who sits in P4, will help him prevail.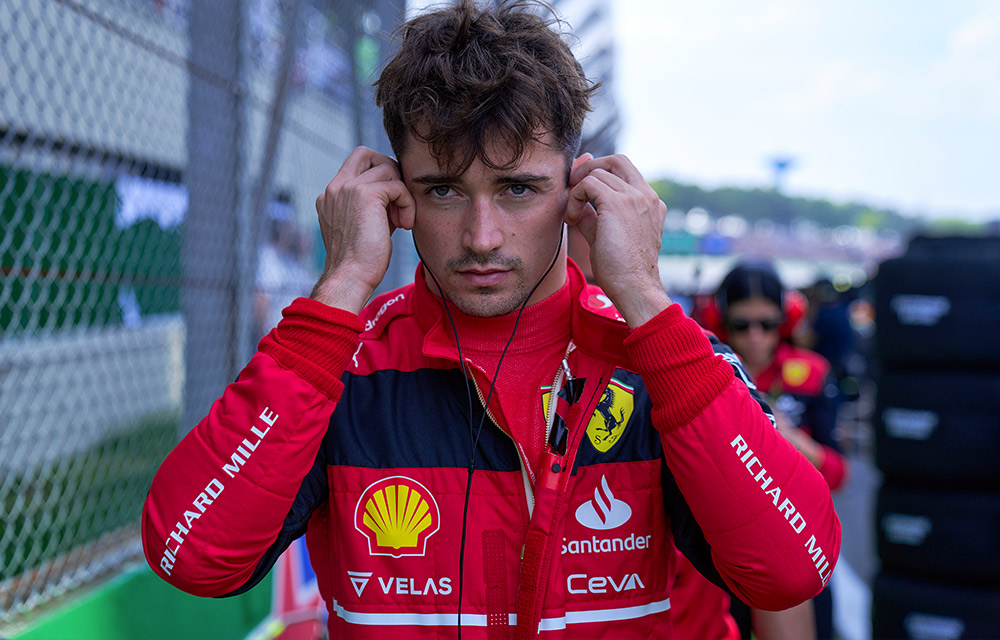 "Well I'm sure we can work together with Carlos, I have no doubt on that and we'll try to maximise the team result."
Who do you think will come out on top?