Let's face it. As F1 fans, we can't quite help but fantasise about what it must be like to win a race. The sheer ecstasy of it. The cheering crowds. The champagne. You might even imagine yourself getting a little carried away. Going in for a smooch with the trophy, are you? Well, now there's a trophy designed especially for you.
When we first read about this, we had more questions than answers. But, after seeing them at the Japanese GP… we thought they were actually quite cool.
Well, good news – because they are back! 😘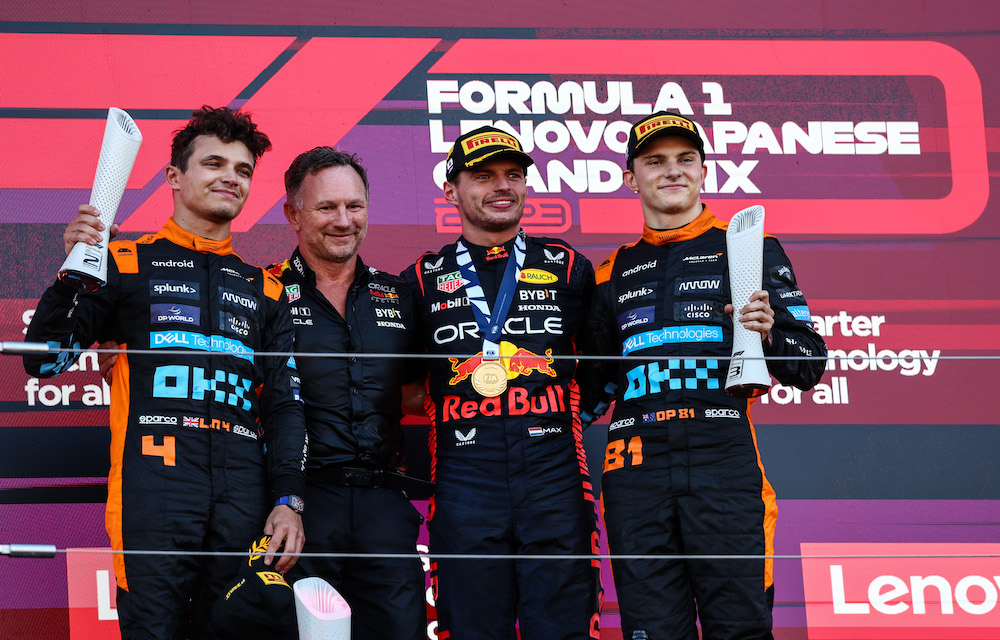 When the top three go up to the podium to collect their trophies, the winner will find a little circle on their trophy, with the words 'kiss me' written within. If the driver obliges, the trophy will then glow in that driver's national colours. Fun, right?
But also, why? Well, this initiative comes from a partnership between Japanese GP and United States GP title sponsor Lenovo and Italian design house Pininfarina. So, we'd guess it's fair to say that this is what happens when tech, F1, and design all come together.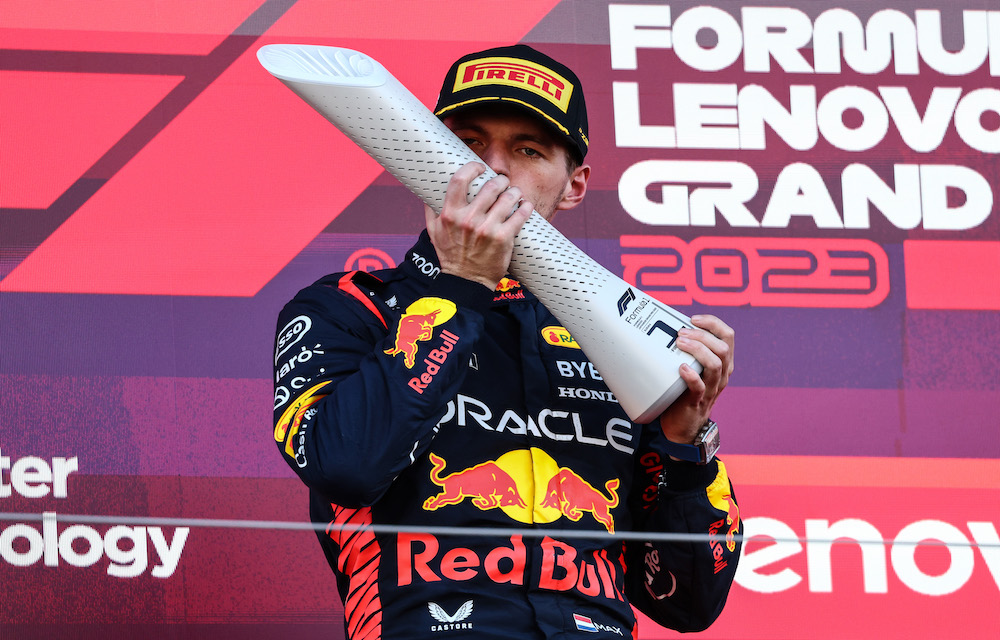 At the Japanese GP, it was Max Verstappen who was smooched his winning trophy!
Whilst it isn't the most conventional F1 trophy (the side eye from everyone in the featured image gives that away), we look forward to seeing them again! If you thought they were a little strange, it might be best to avert your eyes during the podium celebrations! 😂
Who do you think will be lighting up the trophies this weekend?