Everyone was filled with excitement when Ferrari rolled out their car at the Spanish Grand Prix with some quite noticeable differences – specifically, new sidepods and a new floor. But reality soon crept in that the upgrades didn't really do anything to solve the Ferrari's weaknesses, they only shone a light on them even more. 
The team's biggest problem is clearly unresolved, and Carlos Sainz made the abundantly clear post-race. Talking to media including The Race, he said it was "difficult to tell" if the upgrades had done their job.
"I know the factory did a tremendous effort to bring them," said Sainz, who slumped from the front row to fifth in the race. "Probably we brought them to our weakest track of the season because of the characteristics of the track.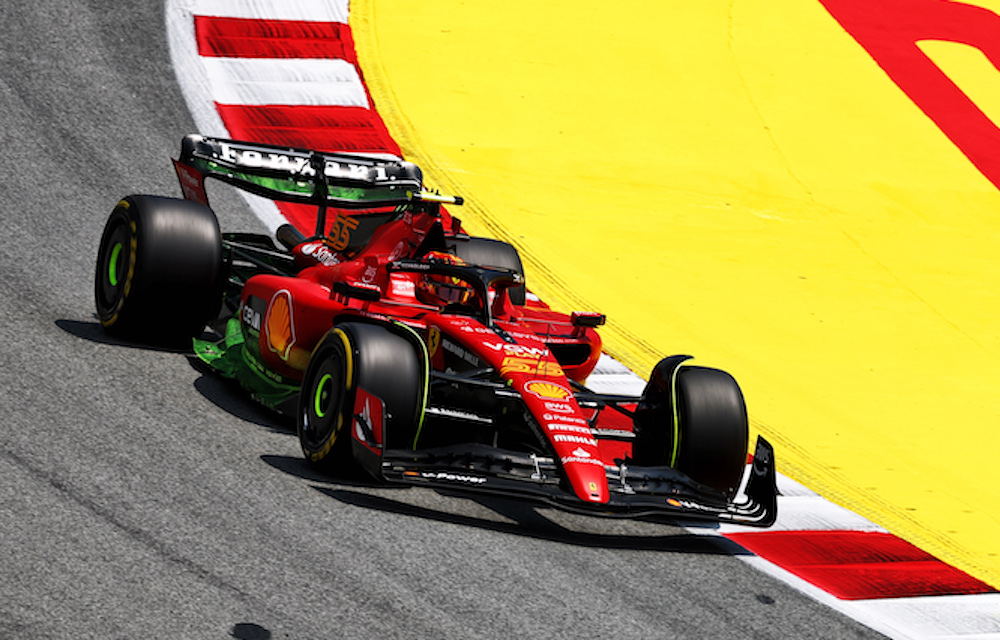 "Probably, we haven't seen the best of them yet. I still believe with the bouncing and the high-speed weakness we had, we were never going to be very competitive around here, so it's too early to tell."
We're not completely convinced; the upgrade package was supposed to have some impact immediately but, if anything, it's only highlighted its biggest issue.
Sainz said: "With this high-deg circuit, I just couldn't push, we know it's a weakness of our car and coming to a high-deg circuit, [in a] two-stop race we were just managing the whole way, trying to make it to the target laps of the stint and still falling short in a few of them.
"So yeah, the weaknesses of the car are coming alive at a circuit like this, with the high-speed corners and how hard we are on tyres."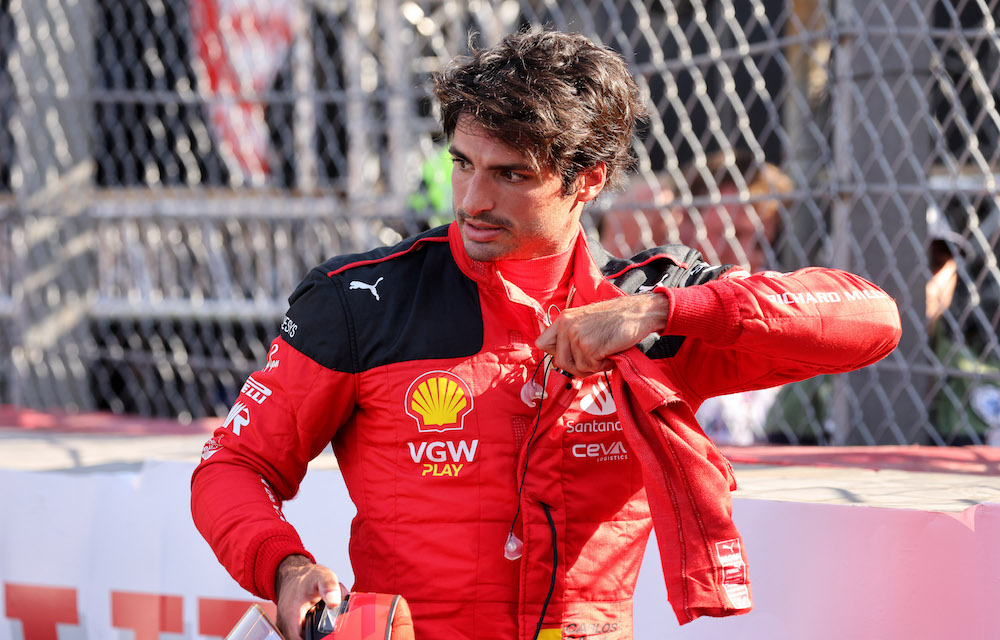 Team boss Fred Vasseur argued that the upgrade package did hit its targets, as Sainz did qualify on the front row – something that, without the upgrades, might not have been possible.
But in the race, Sainz was dropped, being out-performed not just by Red Bull but also comfortably by Mercedes. Rather than being able to push and get the full potential of the upgrades, his race became all about tyre management.
We're staying hopeful that Canada will provide a different outcome for the team!
Will Ferrari figure out their weaknesses by the end of the season?