Welcome back to another edition of the Tier List! It's the written version of the show where we rank all the drivers' performances in a grand prix and this time, it's for the Brazilian Grand Prix! 🇧🇷
The WTF1 Wrap (Powered By Moneygram) is on Facebook and YouTube, and on this week's show, we were joined by Tiktok and Instagram star "Barista" Josh Marsh, check him out! Together, we watched the Brazilian Grand Prix and ranked all the drivers' performances! 
Disclaimer: We were fair to Charles Leclerc and decided to remove him from the board due to the electronic failure his Ferrari suffered on the formation lap. Sigh.
S-Tier
Fernando Alonso – Welcome back to the big leagues, Nando! Quite possibly THE lap of 2023 to win the fight with Sergio Perez for third. Masterful driving from the veteran. 
Max Verstappen – Congratulations to Max Verstappen for clinching the Constructors' Championship. On his own. (He's now got enough points to have won it without Checo)
Lando Norris – Arguably his best race for sheer performance in F1. No one's run Max that close over the business end of a Grand Prix this year. His fifth podium in the last six rounds.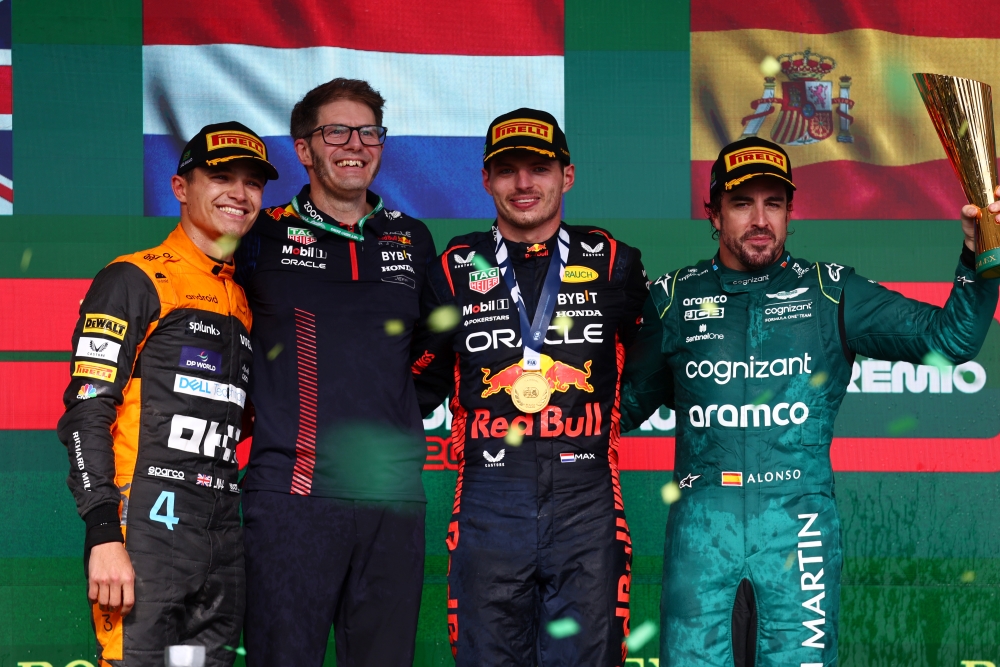 A-Tier
Sergio Perez – A better weekend for Checo, but you do have to wonder if it still stings a bit he was beaten straight up by an Aston Martin…
Lance Stroll – This is exactly the weekend Stroll needed. A solid 5th and only six seconds off his teammate and the podium. Probably his best race of the year.
Pierre Gasly – Gasly is quickly becoming the master of the quiet, solid, punchy result. P7 and more good work out of the Alpine camp.
B-Tier
Carlos Sainz – Had to limp home with a failing gearbox but Ferrari has to consider seventh a missed opportunity given the other driver in this tier.
Lewis Hamilton – This was the least competitive Mercedes they've had all year and not even Lewis, who's been in excellent form, could save it.
Yuki Tsunoda – Maybe left a little on the table with an early mistake, but two more points (and another three if you include the Sprint) in the fight with Williams for seventh. Seven between them with two races left…
Esteban Ocon – Asking for a friend, how much Ocon did we get on-screen during his 10th place? Setting the over/under to 45 seconds.
Logan Sargeant – Took advantage of the red flag to change strategy and run softs and it ended up in a solid 11th place.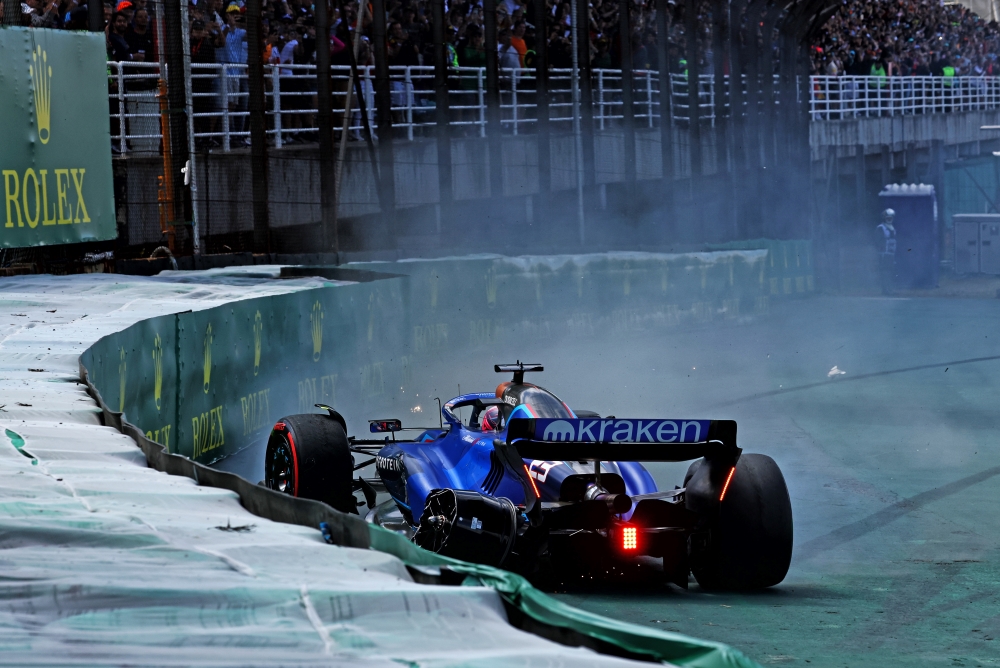 C-Tier
Ahem… A LOT of retirements that we grouped here because of the Lap 1, Turn 1 incident, so Alex Albon, Oscar Piastri and Daniel Ricciardo all had their races effectively ruined by the three-wide start off the line. We also have…
Valtteri Bottas and Zhou Guanyu – Double technical retirements for both Alfa Romeos. A shame for them as Bottas was genuinely in with a shout at points. 
Nico Hulkenberg – Is it a good sign your tyres are good when you're the only team who start the Sprint on the Medium tyre? Asking for a friend.
D-Tier
Kevin Magnussen – We ultimately deemed K-Mag responsible for triggering that three-wide on the opening lap that ended his race and ruined three others too. Slightly harsh, but the YouTube chat insisted. 
That'll do it for another edition of the Tier List. What changes would you make? Let us know in the comments and check back for the next Tier List after the Las Vegas Grand Prix!