Hey folks, we're back with another edition of the Tier List! It's the written version of the show where we rank all of the GP's performances, and this time, it's for the Hungarian Grand Prix!
Now for those who missed it, we originally did this on the WTF1 YouTube Channel for the WTF1 Wrap (Powered by Moneygram), and my guest was Herrlon Ramos, WTF1 Talent and YouTube personality behind F1 na Mochila, so be sure to head over and subscribe!
Now, does anyone want to take a guess at who ended up in S-Tier? Go on, guess…
S-Tier
Max Verstappen – He actually briefly showed his humanity by conceding pole to Lewis Hamilton by just three thousandths of a second, but ruthlessly overtook Lewis into Turn 1 and delivered his biggest beatdown of the year – by 33.7 seconds! Max becomes just the 5th driver in history to score seven consecutive wins and with Red Bull's 12th straight dub, they took down McLaren's 35-year record for consecutive wins. Terrifying.
Lando Norris – The win was never on but Norris underlined his quality – and that of the new upgrade package – with another superb drive to 2nd. Little doubt left here that McLaren is back.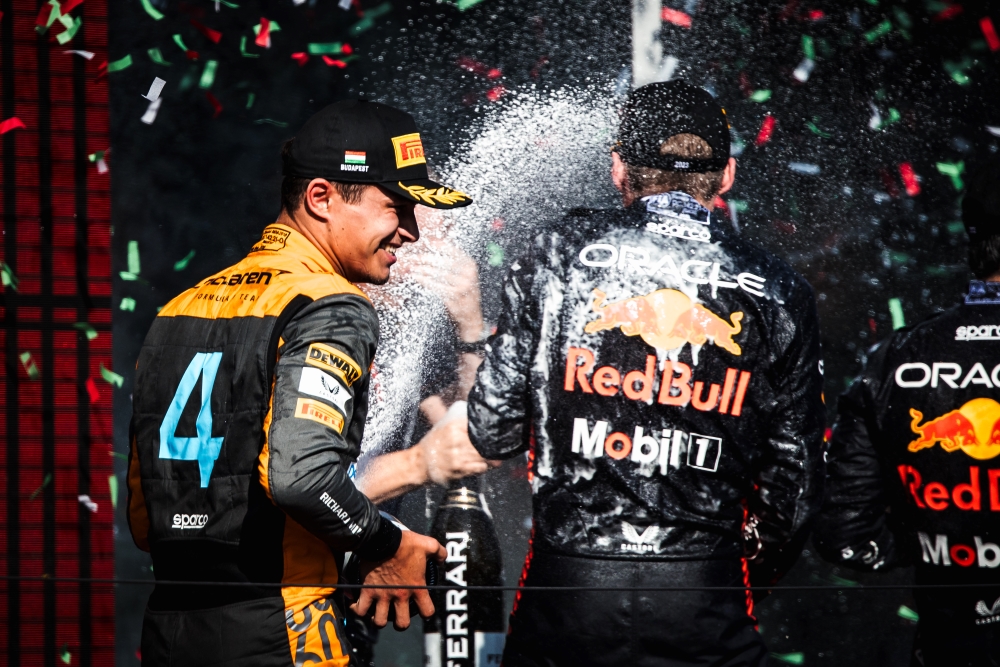 A-Tier
Sergio Perez – We might need a referendum on recovery drive performances here. Looking back on this one, we might have been generous. Yes, Perez did well to end up P3 but it was from another poor qualifying performance of 9th in the first place in a car that won by over 30 seconds. Were we too kind? Let me know in the comments.
Oscar Piastri – Started brilliantly, even matching Verstappen's early pace, but fell off quickly due to McLaren's tyre management deficit that Piastri couldn't mitigate like Norris could to a degree. Unlucky to have gotten damage that made the closing laps look so poor.
George Russell – The P18 start wasn't totally of George's making given the traffic and poor etiquette at the end of Q1, but Russell drove to get back into 6th, even beating the Ferraris at the end. A nice recovery drive, but again, maybe we're being generous.
B-Tier
Daniel Ricciardo – About as good a first weekend back in six months as you could reasonably ask for given AlphaTauri is currently bottom of the constructors'. Outqualified and outraced Tsunoda on the weekend and drove well. A good sign for the Honey Badger.
Lewis Hamilton – Rough day at the office for the man who gave so many fans hope with that pole position. A poor start and mid-race drop in pace made it hard to give Lewis anything more than B, even if we debated A for a bit. Strong comeback at the end, but fourth will feel like a disappointment given the highs of Saturday.
Charles Leclerc – Cost himself sixth with a silly pitlane speeding penalty, but a 9.4-second pitstop and still beating Sainz on the road had us keep him in B.
Alex Albon – The track offered the complete opposite of Williams' usual strengths as a team, and he still finished 11th. Solid drive and more proof that at least on Albon's side the car is heading in the right direction.
Valtteri Bottas – Again, unlucky he suffered on the first lap directly getting out of the way of Zhou's slow start, and while the qualifying pace never held out in race trim, P12 is still fine given where we think Alfa Romeo is as a team.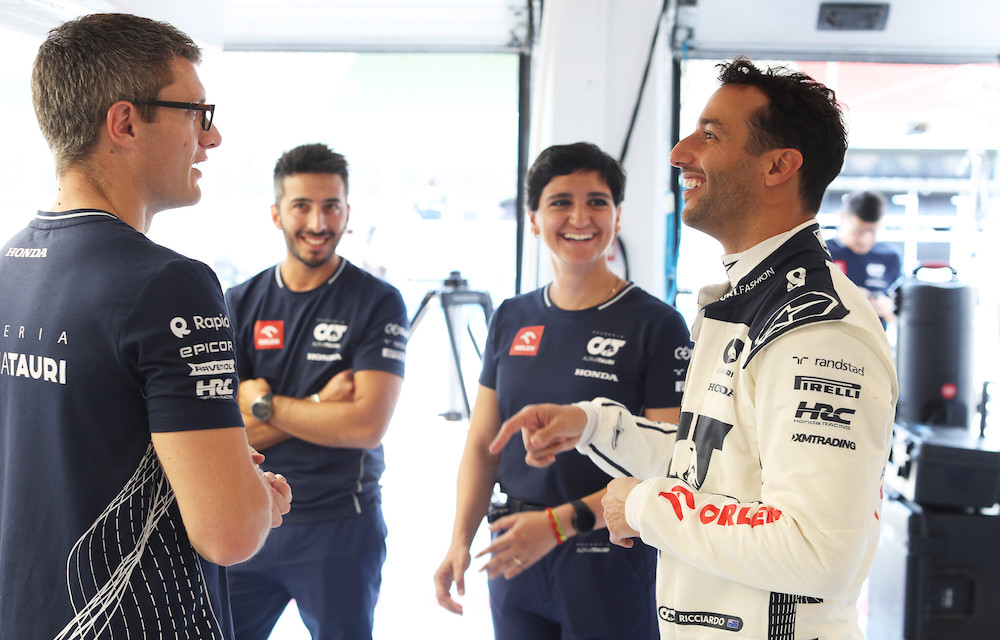 C-Tier
Alpine – As said before, we normally place technical non-finishes here and both cars were taken out as a side-effect of Zhou hitting Ricciardo on the opening lap. Four straight retirements, three of them not their fault, is horrendous luck for the French team.
Aston Martin – Pencilled in as a potential winning round by Fernando Alonso, to leave Hungary with just three points in 9th and 10th for Lance Stroll is a poor show for the Silverstone team. They've been outscored by 49 points by McLaren in the last two weekends. The honeymoon period might be over here…
Carlos Sainz – Sainz's struggles on harder rubber continued here, and he really shouldn't have finished behind Leclerc on the road given everything that went on on the other side of the garage. Puts him in C despite the weird strategy conversations during the race. Very Vettel-esque…
Yuki Tsunoda – Not a good sign that Ricciardo's come in and immediately beaten you after such a promising start to the year. Was Nyck De Vries floating a low benchmark from the start? Early days but not ideal.
Nico Hulkenberg – The better of the Haas duo once again and making do with a car that had next to no chance of points from the start.
D-Tier
Zhou Guanyu – Such a brilliant qualifying performance ruined by a system failure on his car, which set off the 4-car pile-up he was ultimately responsible for. Hard not to place him here for that alone.
Logan Sargeant – Another rough day for the American, running towards the back before a late spin and retirement.
Kevin Magnussen – The last six races since K-Mag's point in Miami has yielded an average finish of… 18. Deeper conversations may need to be had about his future.
Down below is the visual image of our final tier list – what changes would you make? Let us know in the comments and check back in with the Tier List next week after Belgium!