Hey folks, we're back with another edition of the Tier List. It's the written version of the show where we rank all the drivers' performances in a Grand Prix and this time, it's for the Italian GP! 🇮🇹
Quick heads up! The WTF1 Wrap (Powered by Moneygram) has moved! You can now catch us two and a half hours after the race starts on our Facebook page! 
Joining me on the original recording of the show was Oli Swift, the host of the F1 Quick Fire Quiz on Tiktok and a new member of the WTF1 Talent family! Together we ranked the best, and the worst, of a pretty exciting Italian Grand Prix!
S-Tier
Max Verstappen – Erm… He didn't lead for a quarter of the race and didn't qualify on pole. What do you mean that's not enough to drop him from S-Tier?
Sergio Perez – A bit of a ropey quali effort (again), but recovered well to pick off George Russell and the Ferraris to take a comfortable, competitive second. Progress!
Carlos Sainz – He took 14 laps away from Max Verstappen leading, that alone is probably worth an S-grade. A harder-fought podium you will rarely see. 
Alex Albon – Williams straight line speed, Albon defending for his life and Monza. Truly a match made in heaven. Another exceptional seventh place to hold off the McLarens behind him and with six more points, Williams might have already locked down seventh in the Constructors' too.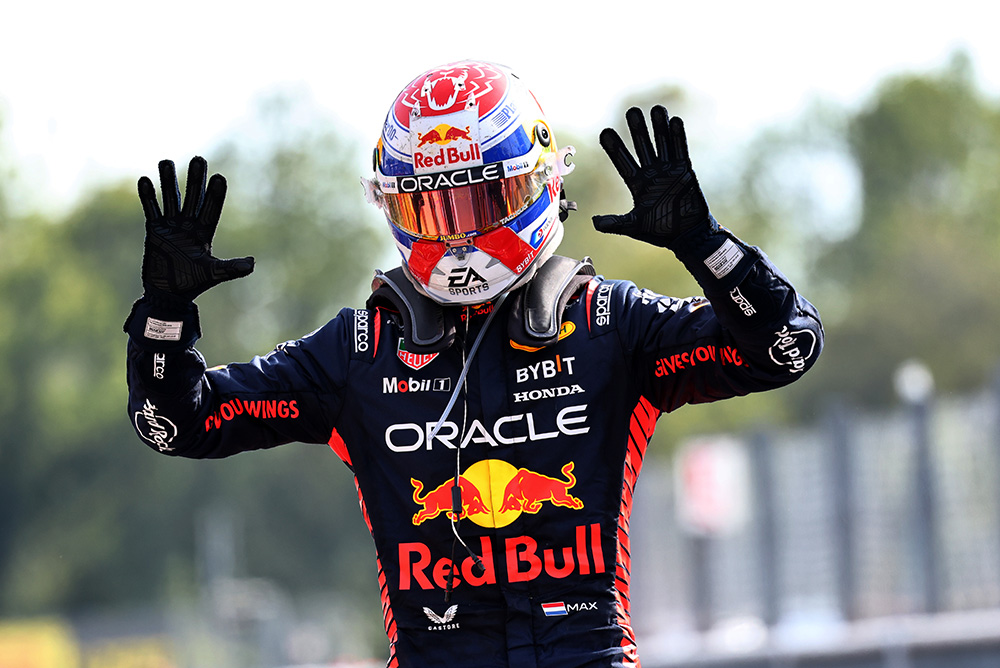 A-Tier
Charles Leclerc – We did wonder if Ferrari hampered him on strategy when he was stuck behind Carlos Sainz for the entire race. But on the whole, Leclerc either wasn't quite where Sainz was in terms of outright pace, or he was denied the chance to try to show it. Still, fourth place is a pretty good day for Chuck.
Valtteri Bottas – We for one were delighted that Alfa Romeo brought that gorgeous alternate livery to Monza and Bottas actually did something with it. A very precious hard-earned point for Val, making the alternate strategy work after being one of just three drivers to start on Hards.
Liam Lawson – 11th place in just his second F1 weekend and flirting with the points despite being compromised on a two-stop strategy? The Daniel Ricciardo experiment might already be going off the rails… 
Lewis Hamilton – Just about got an A-Grade here for a solid recovery to sixth, but there was some clumsy racecraft along the way, getting himself a 5-second time penalty (that ultimately didn't matter) for squeezing Oscar Piastri off the road. A bit of a drab weekend by his standards, but still solid points.
George Russell – Held off Checo well but was quiet in a race of his own in fifth, his realistic maximum. Just what Russell needed after some sketchy form lately. 
B-Tier
Lando Norris – Has the McLaren upgrade hype already died down a tad? A pretty anonymous showing for Lando after spending most of the race staring at Albon's ars- 
Oscar Piastri – Unlucky to lose out on points after Hamilton collision but a clumsy race regardless for the Aussie after hitting his teammate out of the pits and getting a late penalty for not giving a place back after a corner cut. 
Fernando Alonso – A forgettable race for El Plan, matching his worst finish of the season in ninth. Aston Martin is getting more difficult to figure out by the weekend…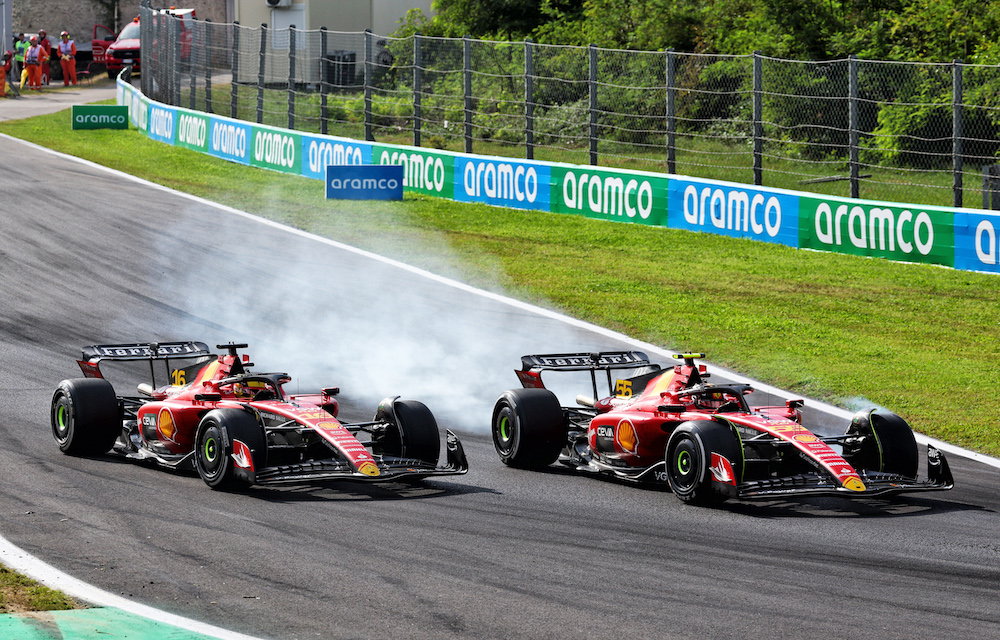 C-Tier
Yuki Tsunoda – His race didn't even start after a power-unit failure on the formation lap. Awful luck, and as we've said before on the show, technical retirements generally land you here.
Esteban Ocon – See above, but with less smoke and more steering failure. 
Pierre Gasly – Okay, maybe Alpine had a point when they claimed they were as much as 40 horsepower down on the field. Anonymous all weekend. 
Logan Sargeant – Was running in the points for a good while but rear tyre wear and a clumsy accident with Valtteri Bottas derailed an otherwise promising race. Between us, we said C-Tier for that reason, but with Lawson and Piastri having solid rookie campaigns, Sargeant's running out of excuses…
Zhou Guanyu – Another somewhat quiet race for Zhou. Stop us if you've heard that one before.
D-Tier
Haas – "There's not a lot to say except the car isn't fast enough." summarised Haas pretty well by Guenther Steiner. Being the only car lapped in the fastest GP of the year. Yikes.
Lance Stroll – Me and Oli gave up trying to defend him on the show. 16th place, 1m27s off the win and 41 seconds behind Alonso. In any other team, this kind of performance would be untenable. 
That'll do it for the Tier List post-Monza! Let us know if there's anything you'd change, and we'll see you back here after Singapore!