Hey folks, we're back with another edition of the Tier List. It's the written version of the show where we rank all the drivers' performances in a grand prix and this time, it's for the Mexican Grand Prix! 🇲🇽
The WTF1 Wrap (Powered By Moneygram) is back on Facebook and YouTube, and on this week's show, we were joined by WTF1 Talent and F1 Tiktok Star Sophia Upton, check her out! Together, we watched the Mexican Grand Prix and ranked all the drivers' performances! 
S-Tier
Max Verstappen – Another day, another dominant Verstappen win. Got to the front within 500 metres of the race, ahead of the Ferraris, and never looked back. More wins in a single season than Jenson Button's entire career. Man… 
Lewis Hamilton – Another brilliant drive for LH in second place – and he was particularly outstanding in the second half to break the Ferraris. Can he make up the 20 points to Sergio Perez for second in the standings?
Lando Norris – This may go down as one of the better drives of the Brit's career. Made up for a horrible Q1 elimination to go from 17th to fifth, including beating his teammate Oscar Piastri to get there. An outstanding recovery. 
Daniel Ricciardo – Where the heck did THAT come from? Within a tenth of Max in qualifying and one lap short of beating George Russell for 6th. A performance that could be worth eight figures of prize money by season's end.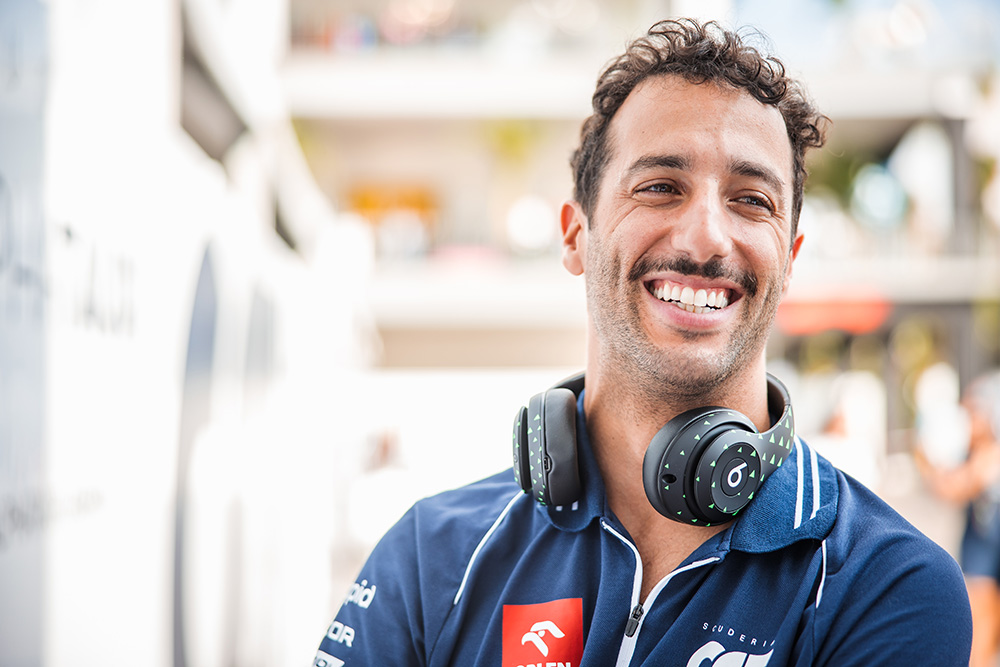 A-Tier
Charles Leclerc – We've been saying for a little while that Charles has kept his head down and got on with his driving and this was another example of that. His start wasn't ideal but third was about the maximum on the table anyway. 
Nico Hulkenberg – This might have been generous from us but we applauded just how hard Hulk tried to hold onto the final point against the Alpines after the red flag at half distance ruined his A-Plan. Haas' tyres let go just shy of the end but a valiant effort.
Alex Albon – Fun Fact: This is Albono's sixth points finish in the last 12 races. Safe to say this isn't a surprise anymore. Albon nearly had his day derailed by his pitstop just before the red flag but recovered to ninth in the aftermath. Another excellent day.
Carlos Sainz – Outdriven on raw pace by his teammate on the day but another good points haul in fourth for the smooth operator.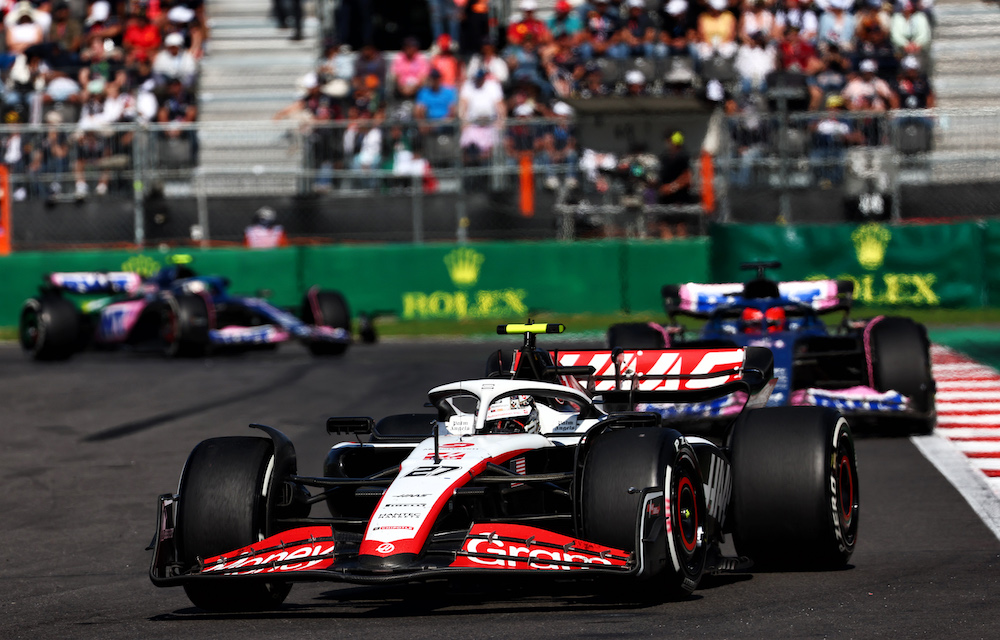 B-Tier 
Yuki Tsunoda – We were debating between A and S-Tiers for what could have been a back-of-the-grid-to-seventh-place comeback. But we also held him responsible for a needlessly aggressive pinch on Piastri. His impatience cost him good points, so we had to punish him here.
Esteban Ocon – To quote the man himself, a hell of a lot of fighting for one point. So much so he even warned Haas a send was coming against Hulkenberg. How polite!
Logan Sargeant – Another solid day from Logan, who was running 12th before a fuel pump issue on the final lap ended his race early. A shame. 
Oscar Piastri – A quiet day for the Aussie, who had to step aside for his teammate after he struggled to handle his used mediums. Probably the only hole in his game at this point!
George Russell – Another weekend where he was massively outclassed by Lewis in race trim and barely held on to sixth at the end against Ricciardo. Will the real George Russell please stand up?
Pierre Gasly – Largely stuck staring at Ocon's rear wing for the majority of the race in a DRS queue. Must have been mad frustrating to have that kind of race and finish 11th.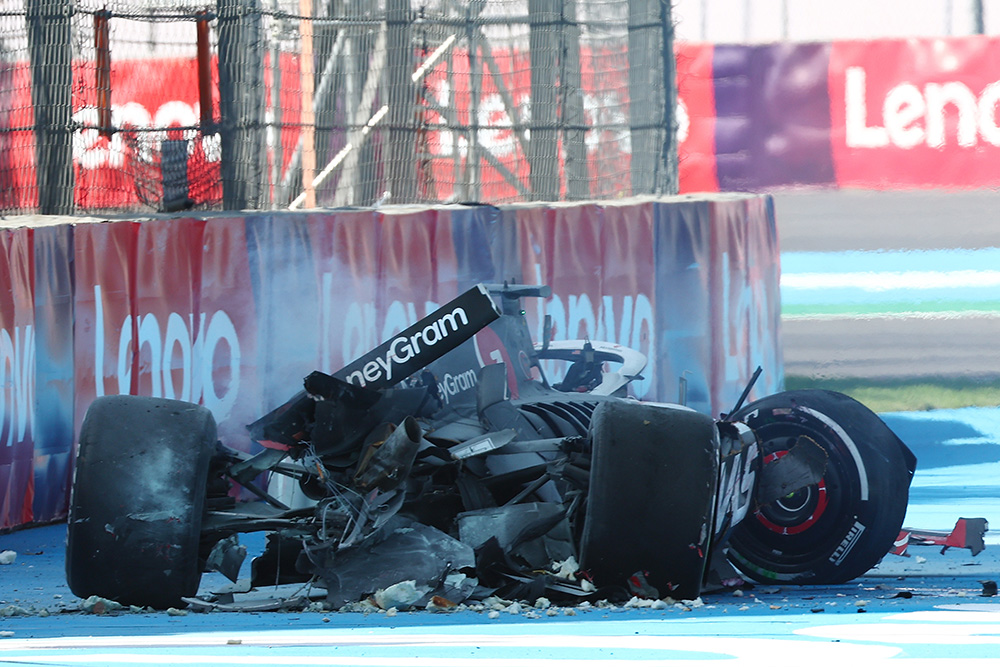 C-Tier
Kevin Magnussen – Struggled for pace before a suspension failure led to a nasty wall smash, his car in flames and a red flag.
Valtteri Bottas – Another weekend where promising one-lap pace failed to convert into the race. Also got a 5-second time penalty for hitting Lance Stroll.
Fernando Alonso – His worst weekend since the Aston switch. Two spins heading into the race, and then damage to the underside of the car via Checo's debris ended his race at mid-distance. 
Lance Stroll – Fought hard to try and get back in the points but the pace wasn't there, and then had his day end with a spin-out via Val. A humbling weekend for the Silverstone team.
Zhou Guanyu – At least he beat Val on track? Look, we're struggling here, Alfa are still so anonymous in races that it's not even funny anymore!
D-Tier
Sergio Perez – A genuinely promising weekend was ruined by a Daniel Ricciardo freak qualifying lap, and a desperation pinch on the opening lap that sent him airborne. Couldn't have come at a worse time. 
That'll do it for another edition of the Tier List. What changes would you make? Let us know in the comments and check back for the next Tier List after the Brazilian Grand Prix!