Hey folks, we're back with another edition of the Tier List. It's the written version of the show where we rank all the drivers' performances in a grand prix and this time, it's for the Qatar Grand Prix! 
The WTF1 Wrap Powered By Moneygram is back on Facebook and YouTube, and on this week's show, we were joined by TikTok and Instagram F1 News Sharer Luke Howick, check him out! Together, we tried to make some sense of a pretty strange Qatar GP!
A couple of extra notes here, first of all, despite it being a Sprint Weekend, we changed the rules a little bit to focus primarily on the Grand Prix rather than the weekend as a whole to avoid some confusion! Also, we've taken Carlos Sainz out for obvious, fuel leak-related reasons. Bummer. Onto the list!
S-Tier
Max Verstappen – A Grand Slam victory for the Dutchman who had wrapped up world title #3 the day before. And this was despite the 18-lap tyre limit hampering Red Bull's ability to extend its tyre life beyond its rivals. Max is still him.
Oscar Piastri – Doesn't get much better than a Sprint win and then a career-high second in the GP, even if he admitted he got a little lucky with how Turn 1 played out. Qatar turned out to be a pace-heavy race and that's where Piastri's strongest. A brilliant result and McLaren's 500th Grand Prix podium. Nice!
Lando Norris – Did well to come back from 10th to finish in Piastri's DRS range for third. Arguably the fastest man on track. Brilliant in his own right but we did wonder if this was a genuine chance to win with a better qualifying result…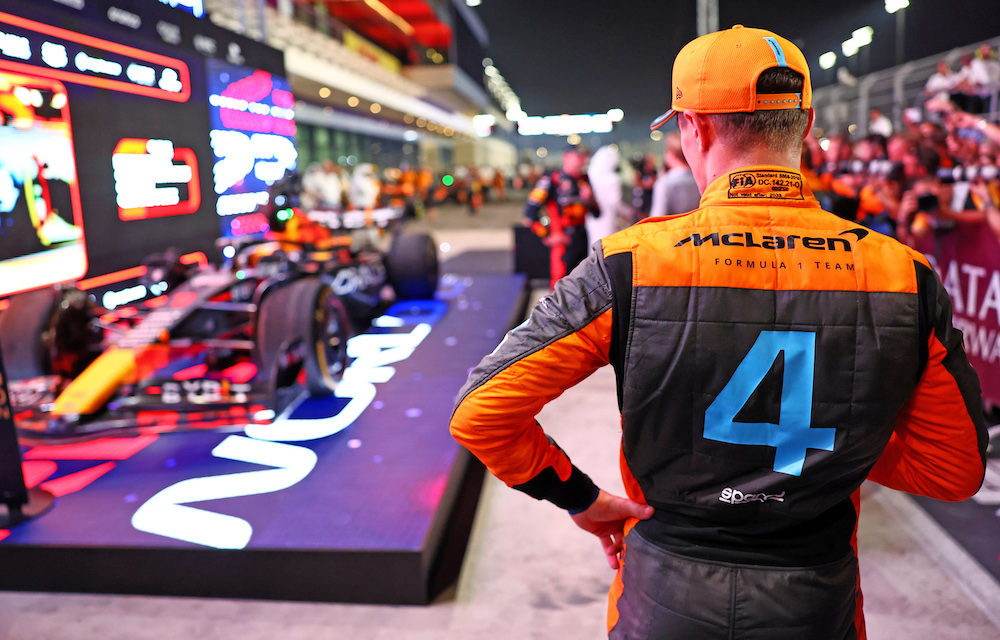 A-Tier
George Russell – We had George close to S-Tier for a very nice comeback despite an early stop after being caught up in the Hamilton clash. Quite possibly his best race in a sketchy 2023 at times for the Brit. 
Valtteri Bottas – Took advantage of the early safety car to hit up the pits early, and Alfa Romeo had their best weekend of 2023. Bottas drove a superb race to finish eighth…
Zhou Guanyu – …With Zhou right behind in ninth to take home six priceless points and move Alfa above Haas in the Constructors Championship. Great pair of drives. 
Esteban Ocon – Seventh in the clear sixth-best car in F1 is a damn good result, even more so given the man was sick in his helmet 15 laps in. 
B-Tier
Fernando Alonso –  A bit sloppy from "El Plan" on this one, and we thought he should have been dinged for that dangerous rejoin in front of Leclerc but sixth place is still solid points in an Aston that feels like it's losing its magic. 
Charles Leclerc – We're generally fans of what Charles is doing right now, quietly going about his business and maximising what he can get out of the Ferrari. He'll be disappointed to lose out to Russell coming from the back, but we don't think much more was on the table for him this weekend. Personally, I was pushing for A.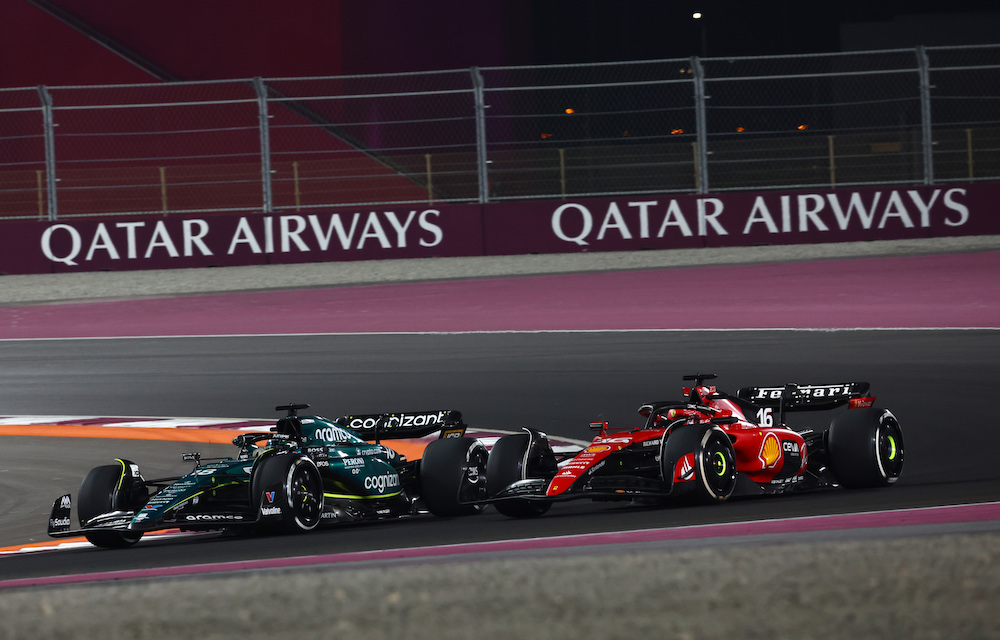 C-Tier
Pierre Gasly – 12th isn't a terrible day for Pierre but he easily left points on the table after picking up 15 seconds worth of time penalties. Sloppy.
Lance Stroll – 11th isn't a terrible day for Lance but he easily left points on the table after picking up 10 seconds worth of time penalties. Sloppy. *coughs*
Logan Sargeant – A genuinely good drive to be just a few seconds back of teammate Albon before extreme dehydration made worse by flu-like symptoms forced him into retirement. Props to James Vowles and Williams for being reassuring and understanding towards his situation.
Alex Albon – A shame he wasn't able to convert a brilliant seventh in the Sprint into anything on Sunday, with Williams generally not competitive.
Liam Lawson – Struggled early on to get used to Qatar but got stronger as the weekend went on. Look, he's been excellent, he's allowed an off-weekend!
Yuki Tsunoda – Tried a pair of undercuts to try and bring the car into play but never happened for Yuki. 
Kevin Magnussen – Surprisingly quiet day for Haas in conditions that you'd think would have suited him. Winning the teammate fight spared him from D-Tier.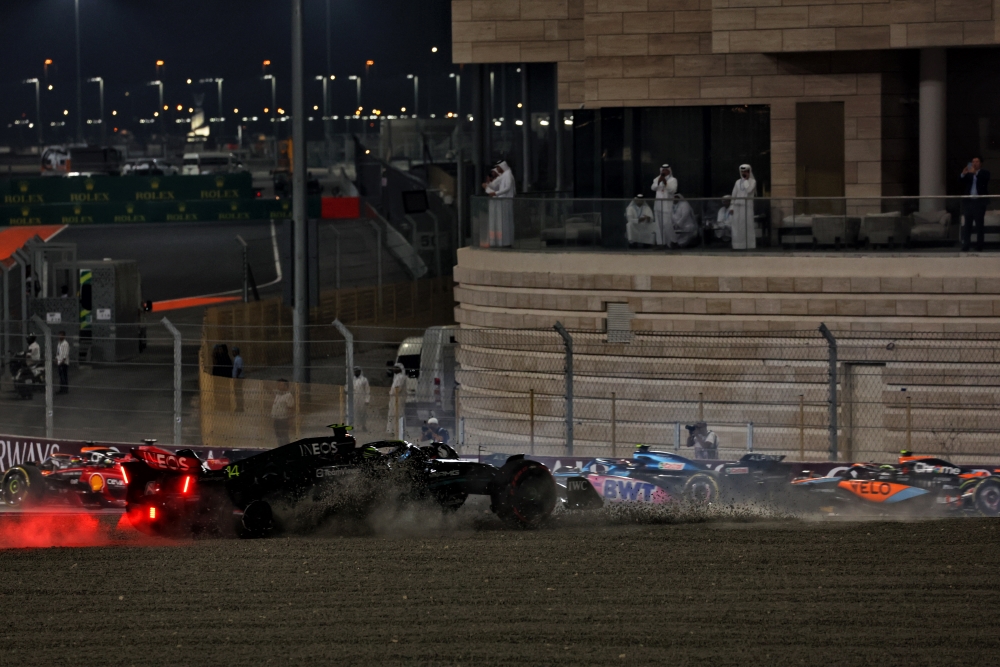 D-Tier
Lewis Hamilton – We're as shocked as you are that Lewis Hamilton's down here but if you hit your teammate on Turn 1 and put yourself out of the race on the opening lap, he left us with no choice.
Sergio Perez – Poor early pace and 15 seconds worth of time penalties for track limits. Just not good enough for Checo and was lucky to even finish in the points due to the errors of others around him. 
Nico Hulkenberg – Remember Nico, on the grid, you have to leave-eh the space. Heed Fernando's old words!
That'll do it for another edition of the Tier List. What changes would you make? Let us know in the comments and check back for the next Tier List after the United States Grand Prix!