Hey folks, we're back with another edition of the Tier List. It's the written version of the show where we rank all the drivers' performances in a Grand Prix and this time, it's for the Singapore Grand Prix! 🇸🇬
The WTF1 Wrap Powered By Moneygram is back on Facebook and YouTube, and on this week's show, we were joined by WTF1 Talent member Osh Lewis, check him out! Together, we tried to make some sense of what might be 2023's Race of the Year!
*We were nice and decided not to include Lance Stroll on this one after his crash in Qualifying led to him withdrawing from the weekend due to injury. Heal up, Lance. 
S-Tier
Carlos Sainz – Quite possibly Sainz's greatest drive in the sport. Controlled the race masterfully from pole position and held off the rampant Mercedes on the medium tyre when it mattered most. Using Lando Norris as a pick to protect them both was a masterful strategy. One of the drives of the year we reckoned. 
Lando Norris – Lando must be getting really fed up of coming inches away from a first victory, but it was a brilliant drive to his third runner-up finish of 2023. His McLaren-Mercedes just didn't have the grunt to send one on Ferrari's straight-line speed. 
Lewis Hamilton – Took advantage of an aggressive strategy call and a George Russell mistake to take a podium when the man himself admitted he's struggling to fully adapt to the W14. The best find a way. 
Liam Lawson – AlphaTauri's best result of 2023 and it comes from the emergency stand-in. A cool head that prevailed when many others lost theirs. AlphaTauri has a genuine employment headache on their hands, Lawson may be too good to drop.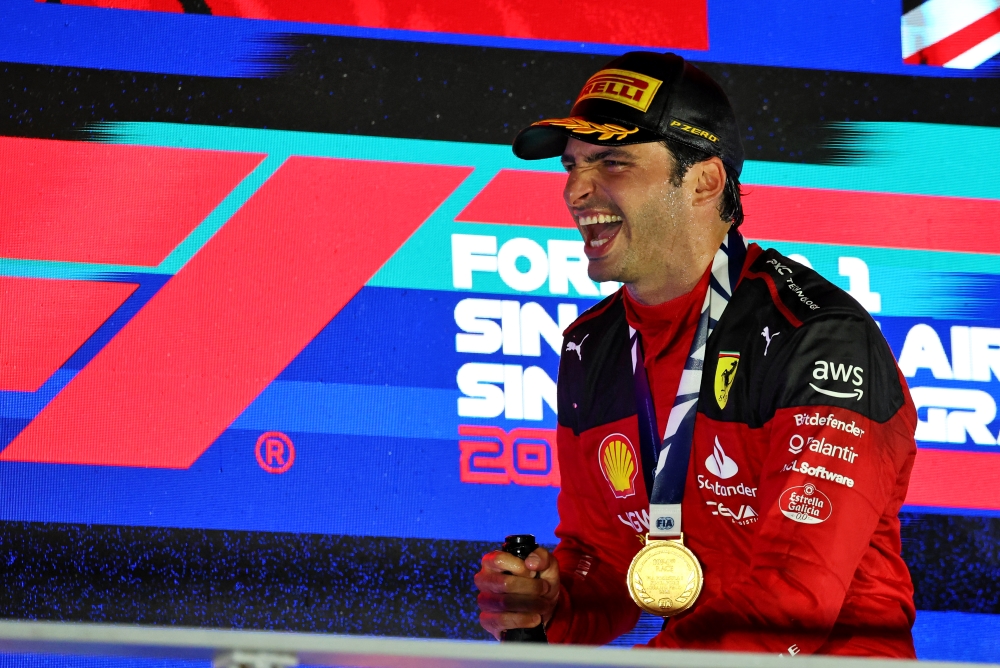 A-Tier
Max Verstappen – For the first time in the history of The Tier List, Verstappen isn't in S. Going from 11th to 5th was still a solid comeback that could have been more if it wasn't for the timing of the safety cars. The first time Max has finished either a GP or a Sprint off the podium this year.
Charles Leclerc – We felt like he was sacrificed to facilitate keeping Sainz in front, and then having to nurse his overheating power-unit home at the end made him a distant fourth.
Pierre Gasly – Another very solid comeback for Gasly taking him to sixth from 12th on the grid and another good day for the erratic Alpine team. More on that in a moment…
Oscar Piastri – Was unlucky to be eliminated in Q1 after Stroll's red flag, but drove well to make 10 places up and finish seventh.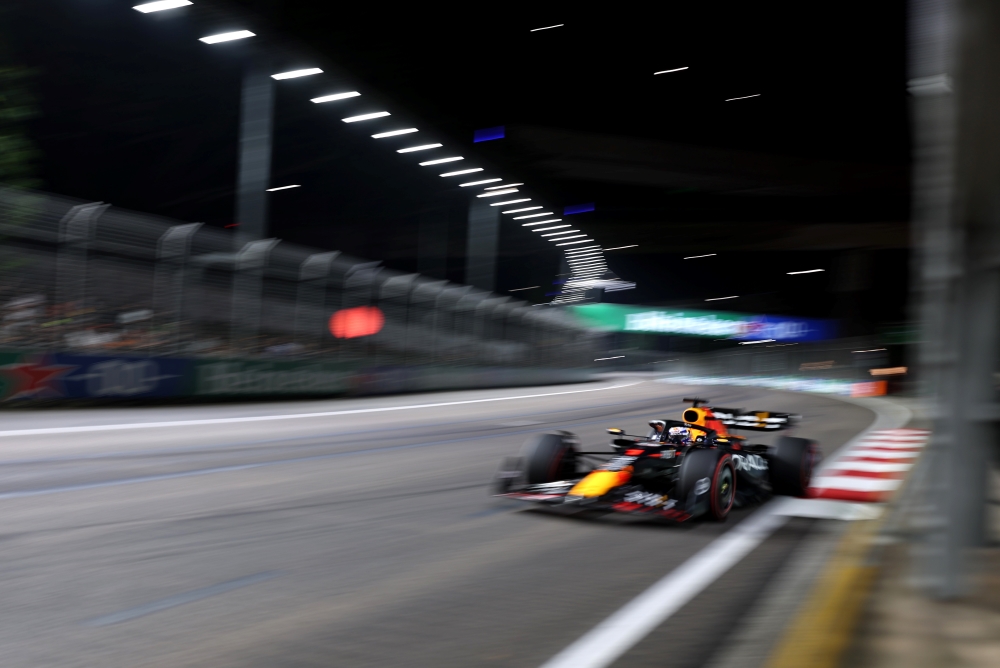 B-Tier
George Russell – Was nailed on for the S-Tier after a brilliant drive to lead the Mercedes strategy gamble until clipping the Turn 10 wall on the final lap. We had to knock him down for it, and we eventually settled on B. 
Esteban Ocon – Was running in Gasly's spot and pulled off a stunning pass on Fernando Alonso in the post-safety car squabbles but a gearbox failure ruined his birthday.
Alex Albon – Likely would have been in the points if it wasn't for a barge from Sergio Perez that led to him having to briefly stop his car. But a Williams 11th on a technical track that doesn't suit them isn't bad at all. 
Zhou Guanyu – An ambitious strategy to pit on the opening lap and ditch the tyre requirement didn't work out due to Sargeant's safety car but a valiant effort where Zhou flirted with the points. 
Haas – A better day for Haas whose tyre wear issues weren't as bad as we've seen in other rounds. Both drivers flirted with the points but Kevin Magnussen eventually came through for 10th and their first point since Austria nearly three months ago.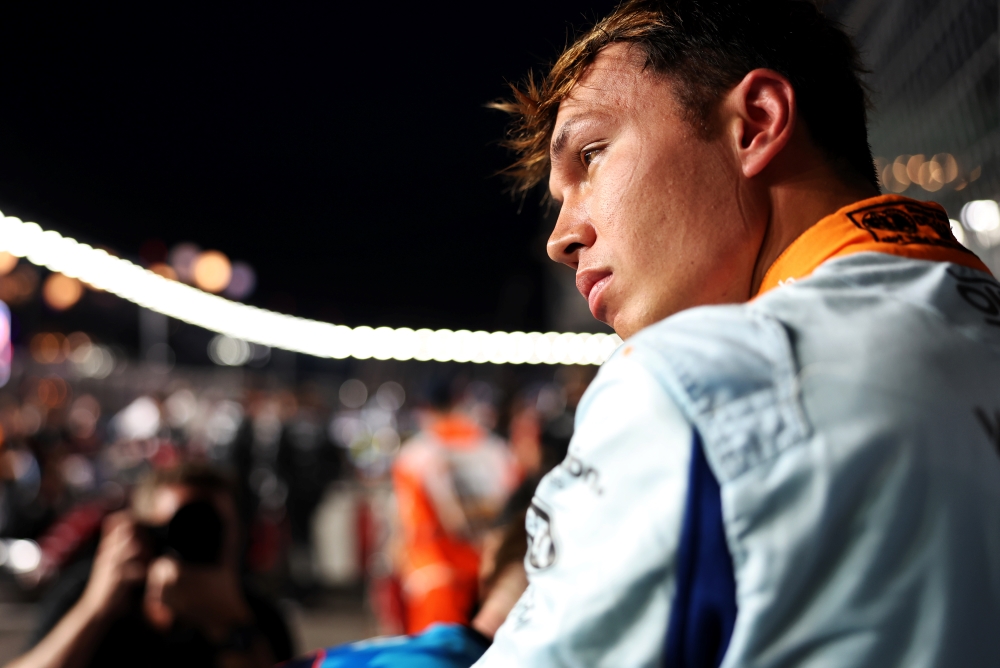 C-Tier
Yuki Tsunoda – His race ended on lap 1 after a collision with Checo that punctured his tyre. His bitter run of luck continues. 
Fernando Alonso – First time all season Fernando's dropped out of the points after a pitlane entry penalty and a botched pitstop cemented a rough day.
Valtteri Bottas – As mentioned with Zhou, Alfa Romeo's strategy call that didn't work. An overheating car then led to an early bath for the Finn.
Sergio Perez – Could only manage eighth from 14th and got caught up in two separate collisions. The Albon one we felt was particularly egregious and it knocked Perez down to the C-Tier for a pretty miserable weekend.
D-Tier
Logan Sargeant – Poor on pace again from Sargeant and a clumsy crash into the outside wall led to another crummy race for the Florida man. 
That'll do it for another edition of the Tier List. What changes would you make? Let us know in the comments and check back for the next Tier List after the Japanese Grand Prix!