Welcome back to another edition of the Tier List! It's the written version of the show where we rank all the drivers' performances in a race and this time, it's for the Las Vegas Grand Prix! 🎰
The WTF1 Wrap (Powered By Moneygram) is on Facebook and YouTube, and on this week's show, we were joined by the YouTube star (and old editing buddy here), Aiden Vincent, check him out! Together, we watched the Vegas Grand Prix and ranked all the drivers' performances! 
S-Tier
Max Verstappen – By his standards, a scrappy race after taking a deserved five-second penalty for his opening lap lunge on Charles Leclerc but fought back well and made critical passes late on to take his 18th win of the season. 
Charles Leclerc – As Aiden put it, Charles "drove his nuts off" in arguably the closest Ferrari have taken Red Bull at their best all season. Some luckier timing on the Safety Cars and it could have been a win, but an outstanding 2nd on the day.
Esteban Ocon – Very occasionally an Alpine cracks the highest tier and Ocon going from 16th to fourth was an exceptional comeback. Brilliant strategy calls from Alpine and great pace from Ocon on a track that really doesn't suit this car.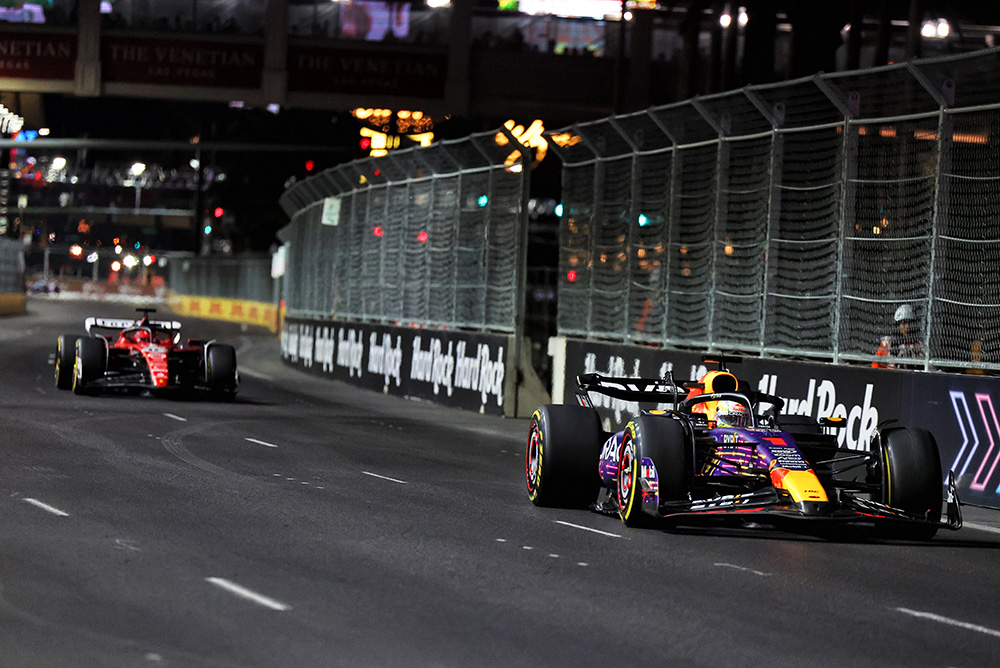 A-Tier
Sergio Perez – Deserved a bit of good fortune after a strange benching in Qualifying, and got the rub of the green of the Safety Car in the back half of the race. Caught napping defensively in the final lap pass by Leclerc but a podium felt deserved. 
Lance Stroll – Another really nice turnaround from Lance to get back in the top five for the second consecutive weekend and genuinely quicker than Alonso on the day. Where's THIS Stroll been all year? Aston Martin are back in the hunt for fourth overall.
Lewis Hamilton – We reckoned Hamilton was tracking at around Sainz's position and we gave him the benefit of the doubt for the Piastri clash (racing incident) and the subsequent puncture. Definitely a "Low A", but it felt better to us to have Lewis here.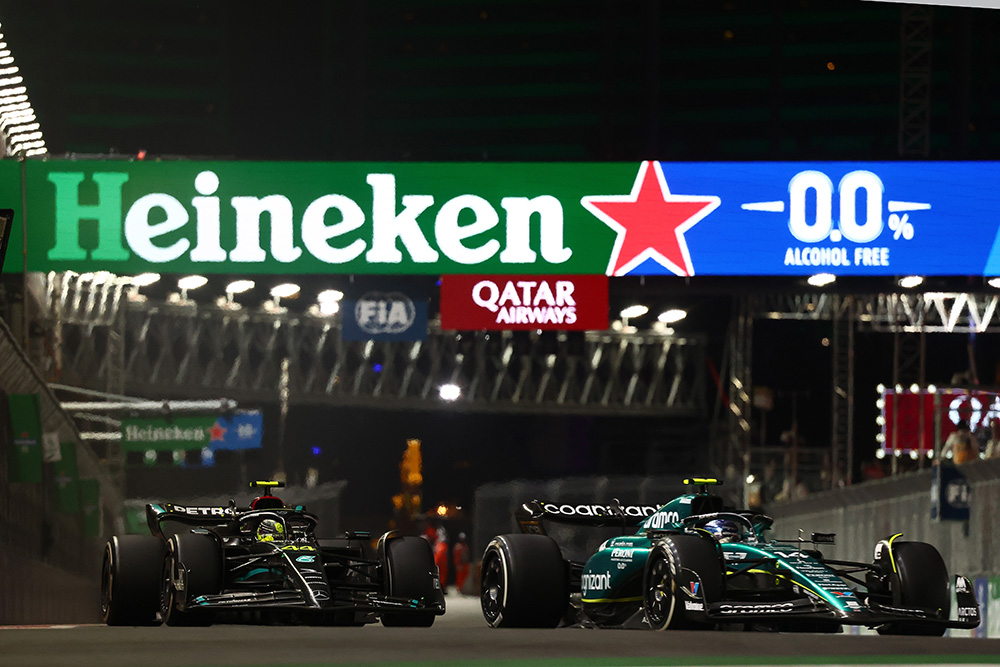 B-Tier
Oscar Piastri – A down weekend on the whole for McLaren, but Piastri drove well to get back in the points and show the car still had some pace in race trim. 
Carlos Sainz – We sympathised with his nonsense grid penalty but his poor pace on the hard tyre stopped us from going any higher with Sainz, especially given how strong Leclerc looked. 
George Russell – Another questionable bit of racecraft from George who was seemingly caught napping by Verstappen. Unlucky the Safety Car amplified the time penalty and cost the Brit four spots.
Fernando Alonso – He got caught out by a lap 1 spin (That may have been due to fluid from the parade cars) but fought back well to get back into the points. 
Alex Albon – Williams butchered their tyres in race trim and ended up with nothing after their best qualifying in seven years. Albon might have hung on for points but a late mistake dropped him down to 12th.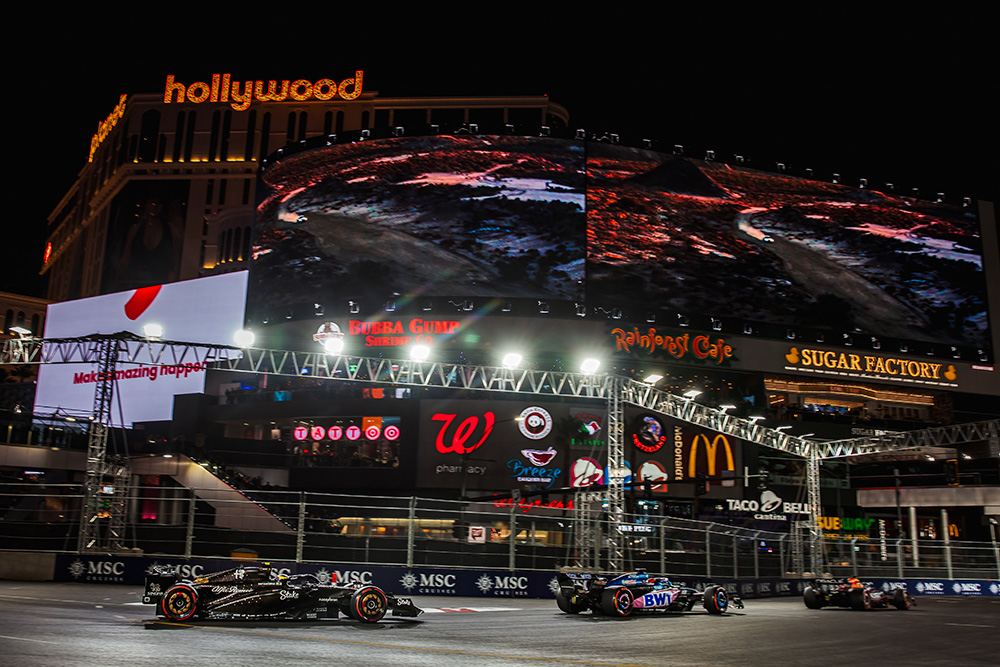 C-Tier
Pierre Gasly – Another driver who struggled with his tyres and after dropping out of the points late on, we were a bit harsher on him given Ocon's fourth and the fact Gasly started there to begin with.
Nico Hulkenberg – A rare off-weekend for The Hulk who struggled for outright pace before a late mechanical retirement.
Zhou Guanyu – Likely the first weekend that Alfa Romeo had the genuinely weakest car on the day, so 15th was probably fine here.
Valtteri Bottas – A brilliant qualifying performance ruined in seconds after taking significant floor damage after being caught up in the Alonso spin. Never really competitive afterwards. Brutal. 
Logan Sargeant – Squandered the best qualifying of his career by struggling badly on tyres and falling to 16th. His closeness on the road to Albon spared him from the D-Tier.
Daniel Ricciardo – Where the heck did AlphaTauri's Mexico and Brazil form go? 
Kevin Magnussen – An improvement for the Dane in recent weeks but hardly a Vegas firework in terms of excitement.
D-Tier
Lando Norris – Spun out on Lap 3 after hitting a bump on cold tyres. Glad to hear he's okay after a quick hospital check-up. 
Yuki Tsunoda – No, really, where did it go?! One of the most anonymous weekends for Tsunoda all season and a broken gearbox sealed a rotten day.
That'll do it for another edition of the Tier List. What changes would you make? Let us know in the comments and check back for the season finale in Abu Dhabi!