When Haas revealed their new red, white and blue livery design on Thursday, many wondered whether its extremely Russian-looking design was against their recent sports ban.
It's well known that Russian money has a big part to play in the Haas team this year.
Firstly, one half of their driver lineup is Russian. That driver's father is also the man behind Haas' new title partner, Uralkali, a Russian potash fertilizer producer and exporter.
With all this influence, the new Haas livery appears to display a Russian flag throughout its design, with particular similarities on the car's front wing and across the engine cover.
This livery design is being called 'controversial' because there has recently been a ban announced that affects Russian competitors in sports and is extended to impact the FIA world championships.
This ban prevents Russian drivers, such as Haas' driver Nikita Mazepin, from using their country's flag during an F1 weekend. They are also forbidden from playing the Russian national anthem, displaying any kind of national symbols, or even mentioning their nationality.
The World Anti-Doping Agency (WADA) introduced this ban due to the Russian state-sponsored doping and related concealment during the 2014 Winter Olympics. An investigation was launched by WADA and concluded that there should be a four-year ban on Russian athletes in global sports. These restrictions were then shortened to two years by the Court of Arbitration for Sport at the end of 2020.
Haas Team Principal Guenther Steiner reassured the media that the team had not tried to find a way around the Russian flag ban, stating they had already come up with the livery before the ban was introduced.
"No, we didn't circumvent anything," Steiner said after the Haas launch on Thursday. "We came up with this livery last year, before the ruling from WADA about the Russian flag.
"Obviously, we cannot display the Russian flag as the Russian flag, but you can use the colours on the car. In the end, it's the athlete who cannot display the Russian flag, not the team. The team is an American team."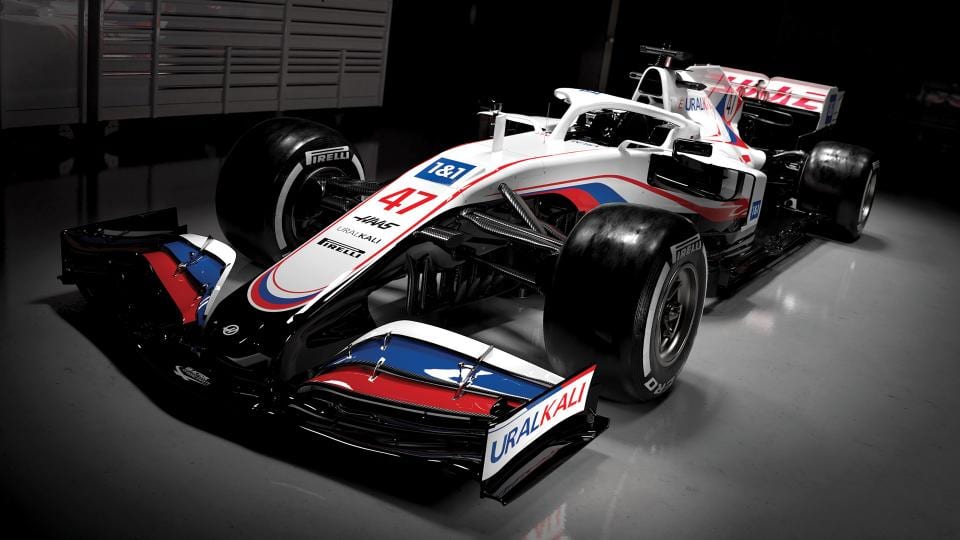 The ban itself prevents Russian athletes from using the flag, but as Haas are an American race team, but there are doubts about whether it's actually allowed. Russian athletes are, however, allowed to incorporate the colours of the Russian flag if they choose to.
Multiple sources now report that the World Anti-Doping Agency are aware of the situation and are looking into the new livery. If it's deemed to be a violation of the rules, we could end up seeing a very different look Haas livery in the future.
Do you think the new livery breaks the WADA ruling? Let us know in the comments below.