The year is 2004. You're sitting on your bed wrapped in whichever funky printed duvet you loved then, and you're playing the newly released NASCAR 2005 on your Nintendo GameCube about to make this INCREDIBLE wall-riding move on the last la- WAIT.

Did that actually happen in real life?  Yes, it did 🤯 
Whether you're a NASCAR fan or not, I'm sure you'll have seen the last-lap craziness of Sunday's race at the Martinsville Speedway. If you haven't, buckle in and prepare to be amazed.
THE MOVE THAT SENDS ROSS CHASTAIN TO THE #CHAMPIONSHIP4! pic.twitter.com/67Ku712XZf

— NASCAR (@NASCAR) October 30, 2022
Ross Chastain sent his car for the wall ride of his life, flying all the way to the checkered flag to finish in fourth. Very impressive. 
The move secured Chastain a spot in next weekend's NASCAR Cup Series Championship 4 and knocked out a championship favourite, Denny Hamlin.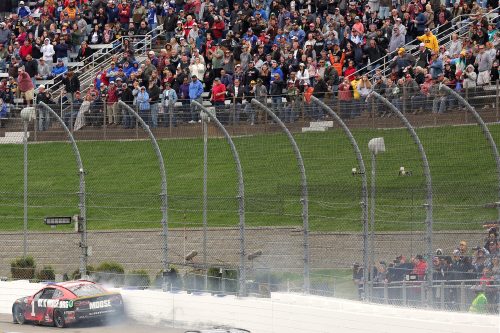 In an interview after the race, Ross credits his love of video games for the bold move: "I played a lot of NASCAR 2005 on the GameCube with Chad [his younger broth growing up, and you could get away with it." 
Now, if you like your racing video games, you'll know that wall riding is a little bit cheeky as it's known to slingshot you past your opponents, though I'm sure no one ever thought it would work in real life. 
But Ross Chastain made it happen. Two-time F1 champ Fernando Alonso though it was WILD!
This is the best thing of 2022 in motor racing !
We all did this on video games with damage disable. Never thought this could become reality 👏🏻👏🏻👏🏻👏🏻 https://t.co/UOsfyxox7E

— Fernando Alonso (@alo_oficial) October 31, 2022
Pierre Gasly was impressed too.
Legend! When in doubt, flat out! https://t.co/6QKcy0164q

— PIERRE GASLY 🇫🇷 (@PierreGASLY) November 1, 2022
Chastain's fellow NASCAR driver Joey Logano also had praise for the ballsy move.
But he warned that Chastain's antics might encourage other similar wall-riding overtakes, which could make things unsafe for drivers and fans.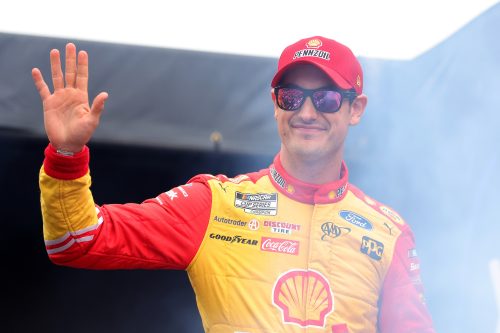 "Something we all thought about at one point," Logano said. "At least I thought about it a lot, but never really had the need to do it.
"I mean, it was awesome, it was cool [but] there needs to be a rule against this one because I don't know if you want the whole field riding the wall coming to the checkered flag. I don't know if it's the safest thing for the driver or the fans."

The move was brave, but should NASCAR prevent it from happening again?