Hey gang, Dre here. It's that time of year again when we get excited about next year's British GP now that tickets are on sale. The 2023 British Grand Prix was special to me, as it was my first-ever GP, and my first-ever time camping!
One of the beautiful things about being a part of WTF1 is ticking off a bunch of "firsts".
The downside is not quite knowing what to pack given you've never done it before, so having an overnight bag that contained 2 packets of Chocolate Hobnob biscuits but no coat was great thinking from me, especially when it briefly chucked it down on Saturday morning. (Seriously, bring warm clothes, the chill at night was ridiculous!)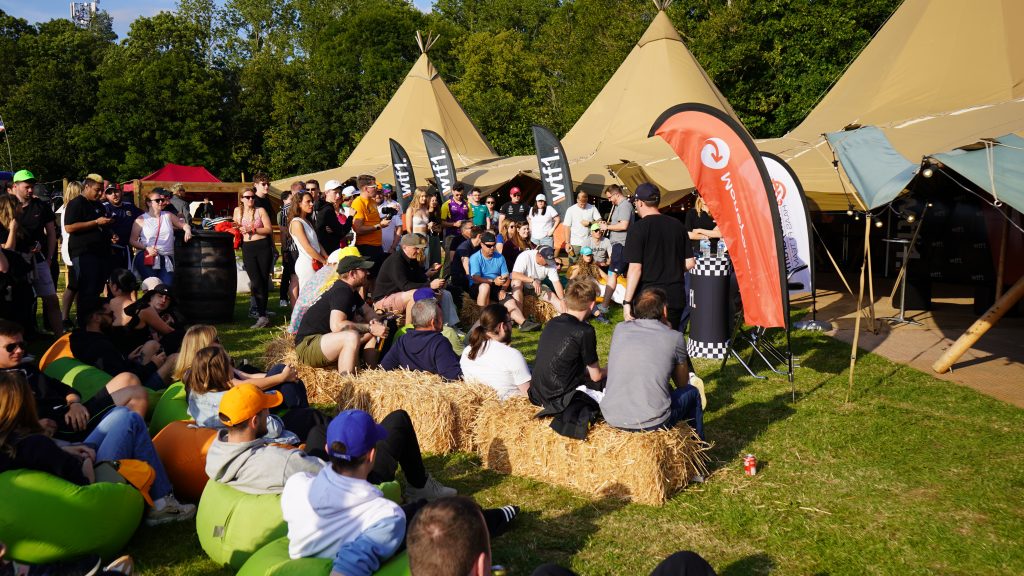 But I also got to go to the track on Friday morning and it was my first-ever time watching F1 live and in person, and it was truly incredible.
I've been a fan since I was a child but there is nothing like seeing these cars at full song. I was sat at the Grandstand at Chapel so you could see all the cars doing 190mph entering Maggots and Becketts. 
The sense of speed, the changes of direction and the roar of the power units as they entered the Hangar Straight were incredible. And if you're there for the F2 and F3 cars, the old-school Mechachrome engines are deafening! The buzz for the British GP is unlike any sporting event I've ever been to, and it was on a Friday, let alone race day!
Man, wow. pic.twitter.com/FBIWrICeiI

— Dre Harrison (@Dre_WTF1) July 7, 2023
And of course, I got to stay at the WTF1 Clubhouse, which had an amazing vibe and atmosphere.
The food was great (I essentially lived at the Crepe tent), having F1 23 on the sim rigs was awesome, we got Haas' own Kevin Magnussen and Nico Hulkenberg to visit for a live Podcast, and most importantly, I got to meet so many amazing fans of ours that made the experience so worthwhile.
We needed to film a lot of content as part of the experience last year, such as a live stream and clips for YouTube. It's always daunting, but everyone was so approachable and kind, it made it so much easier, something I'll personally never forget in my time with WTF1 so far!
So, if you want to experience the WTF1 Clubhouse for the 2024 British Grand Prix, including a DJ, Pub Quiz, a licensed bar, charging points for all your gadgets, a short walk to the track as well as getting to hang out with all the WTF1 crew, click right here and sign up for Team WTF1 and book your tent.
I really hope I get to see you guys down there next year!