Find your best sequin jacket, crack open a drink of choice and get ready to dive into the world of Las Vegas! If you thought you'd seen everything you could set your eyes on in Formula 1, we present to you… the Las Vegas Grand Prix opening ceremony 💃 
Described as a first-of-its-kind, star-studded event, it was revealed earlier this month that there would be an opening ceremony to celebrate the inaugural Las Vegas Grand Prix (though the city did twice host F1 in the 1980s).
But there weren't actually any details of what this opening ceremony entailed – until now. Yes, it's all the glitz and glamour in the world thrown into one event.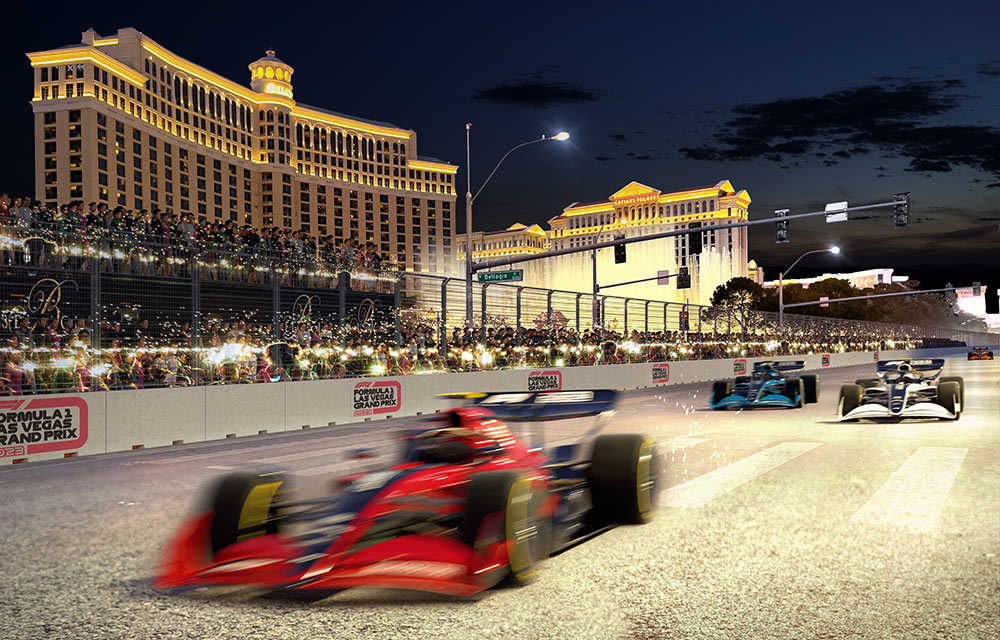 In a press release, the organisers of the Las Vegas Grand Prix announced the official line-up for the opening ceremony, which will take place on Wednesday, November 15. (Remember, the race is on Saturday night!)
It will kick off the grand prix weekend with performances from nine "legendary musician artists", including Journey, Keith Urban, Steve Aoki, Swedish House Mafia and many more, with all 20 drivers attending – in their sequin jackets, we hope.
It's due to begin at 7.30pm local time and is expected to gather an in-person crowd of nearly 30,000 people. Not bad, huh? If you're worried about missing out on the action, ESPN2 is set to broadcast the ceremony nationally, and it will be streamed on the F1 YouTube channel globally. Yay!
The next time we head to the USA, we'll be in Vegas 😍

See you soon, @F1LasVegas 😏#F1 #LasVegasGP pic.twitter.com/TSKCn5Y3ak

— Formula 1 (@F1) October 23, 2023
It doesn't end there…
For one night only, the starting grid will transform into a visual spectacle with dancers, state-of-the-art light displays, lasers and fireworks. Oh, and an introduction to the F1 teams and drivers, of course.
It really is set to be one of the biggest F1 events ever! 🤯
We can't lie, we're quite jealous! Anyone have a spare ticket?