It's that time of year again! The FIA has approved and dropped a 24-race calendar for the 2024 season, a calendar loaded with a bunch of returns and some big changes! And on top of that, THREE races will be taking part on Saturday Night! 🌃
Bahrain and Saudi Arabia on March 2nd and 9th are now on Saturday night as F1 wants both races to be completed before the Muslim festival of Ramadan commences on Sunday March 10th. That means Saudi has to a Saturday race, and the logistics would be too tight if Bahrain was on the previous Sunday.
Las Vegas remains the other Saturday night race on the calendar on November 23rd, now part of a triple-header to close out the season with Qatar moving from its October slot into the penultimate round in December, and Abu Dhabi remaining the season finale on December 8th.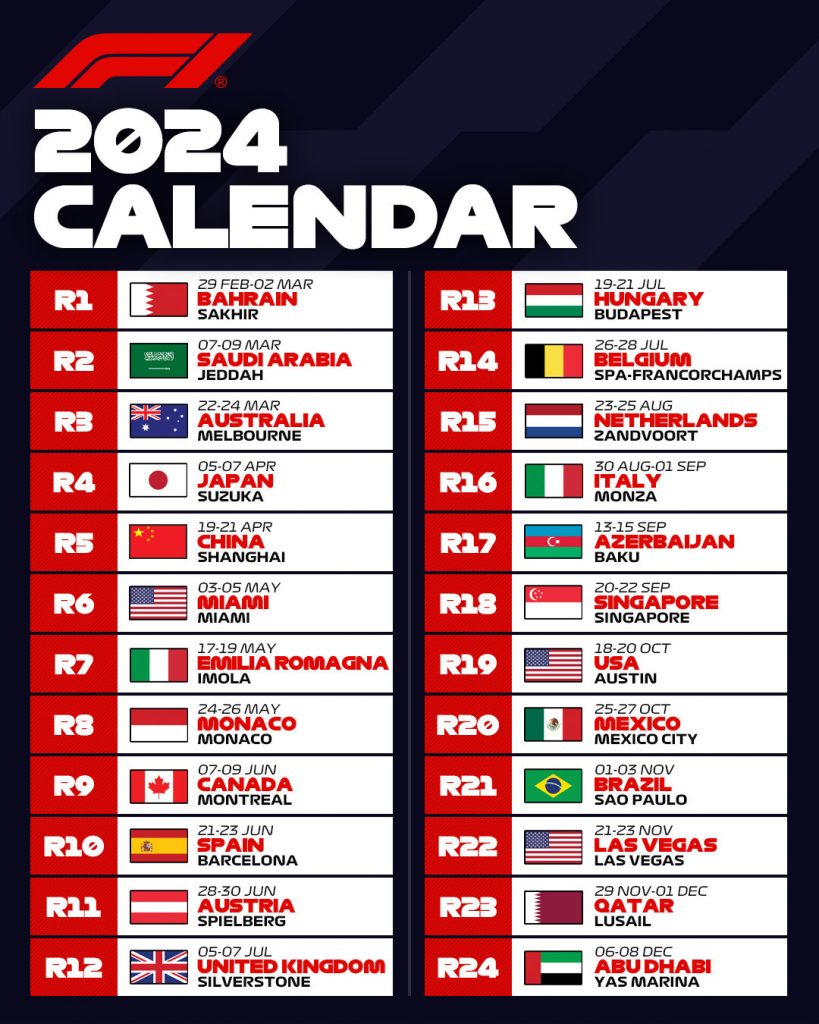 Japan moves from its usual October slot to April 7th instead, after F1 pushed to move it away from the country's typhoon season. China returns to the calendar after a four-year COVID-19 hiatus on April 21st afterwards.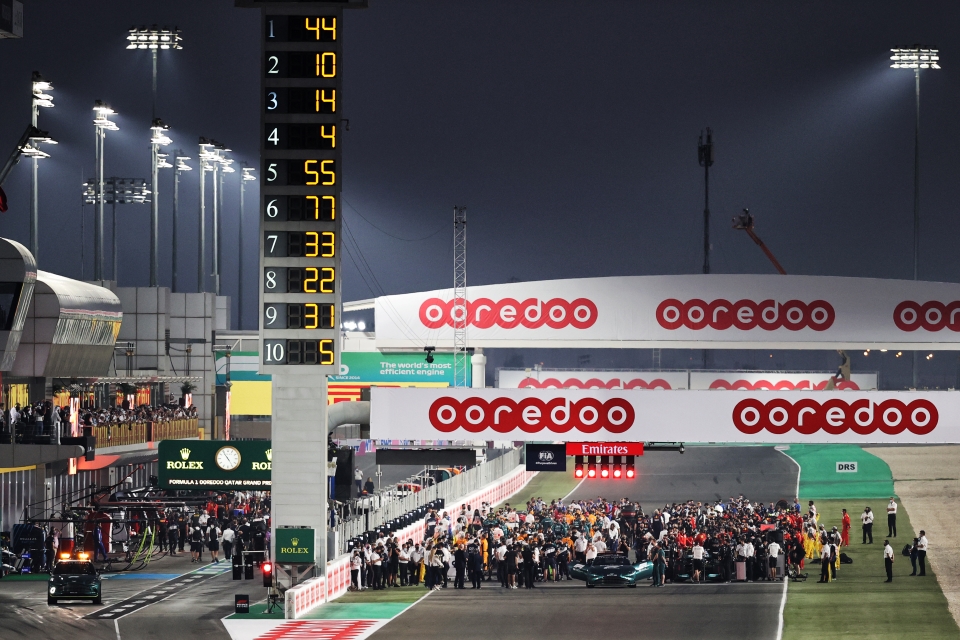 There were heavy rumours that a South African GP in Kyalami was on the cards, but after a deal for a race fell through, Belgium's GP at Spa remains in its new pre-summer break slot on July 28th. If this holds up, this will be the first true 24-race season in F1 history.
Are you a fan of the new calendar? Are 24 races too many? Let us know in the comments!