Welcome back to D.R.E (Dre's Regular Editorial) – in the post-COTA edition, Dre addresses the wooden plank-shaped elephant in the room, and talks about many things to come out of the US of A! 🇺🇸
Not going to lie readers, 1am on Monday morning kind of threw my plans for this D.R.E. out of the window. Ever see that classic episode of The Simpsons where the town of Springfield has 22 short stories take place? This is my version! And with Lewis Hamilton's and Charles Leclerc's disqualifications as the topic of the day, I thought I'd address that first!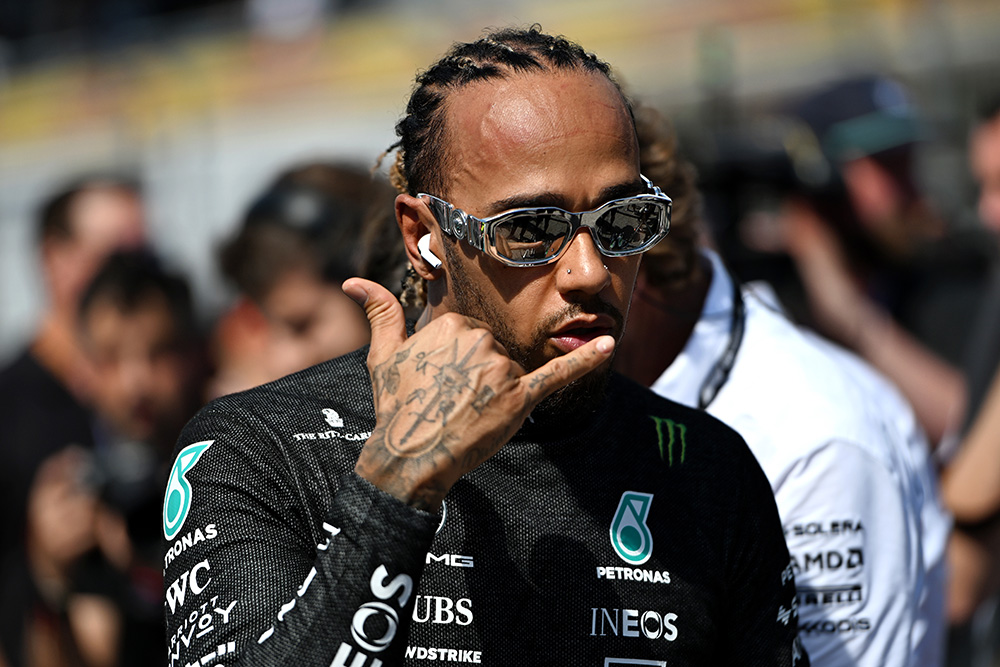 "Does Anyone Else Feel Like A Plank?" – Sucks to be Hamilton and Leclerc, who seemed to have a double whammy on bad days (more on that in a bit), but if my Twitter X mentions were anything to go by last night, the bigger issue seems to be the scrutineering process itself, more than the actual DQs.
Yes, only four cars were checked on their floors. As my lovely colleague Charley earlier typed up, that's normal. F1 is a fast-moving sport. By the time you read this, the cars are already being shipped to Mexico. If we checked all 20 cars for the entire 183-page technical regulation list (yes, I checked), we may have found more than two illegal cars… sometime next April. 
And I get it, you took a sample size and half the results came out illegal. But if they hadn't, Hamilton and Leclerc's illegal cars would have run and no one would have ever known. I totally get why some people think that there should be scope for checking more of the field. 
But generally, Motorsport is governed under the premise of good faith and practicality. The chances are that even the threat of an instant DQ on failing a random check is enough to stop a team from trying. For every "that means more cars may have done it", you could counter with "well, why are you assuming that everyone else has done the same?".
And as Andrew Shovlin said on Mercedes's website, the combination of COTA being a bumpy track and the lack of practice time due to it being a Sprint weekend just caught them out. It's the nature of the ground-effect era of modern racing, where you want to try to run a car as low to the ground as you can without the risk of skid block shaving. It is what it is… 
"It's a Bold Strategy, Cotton…" – …And that's what makes Hamilton's original second place even more bittersweet. Red Bull likely played it safe by running their car higher, mitigating some of that trick floor and suspension setup that makes them so dominant. This was a very winnable race for Hamilton. 
I suspect that the indecision from Mercedes on whether to try and stretch Hamilton's race into a one-stop lost them critical time when they failed to react to Verstappen's undercut. Lewis came out seven seconds behind and ultimately it was just too much time for him to make up.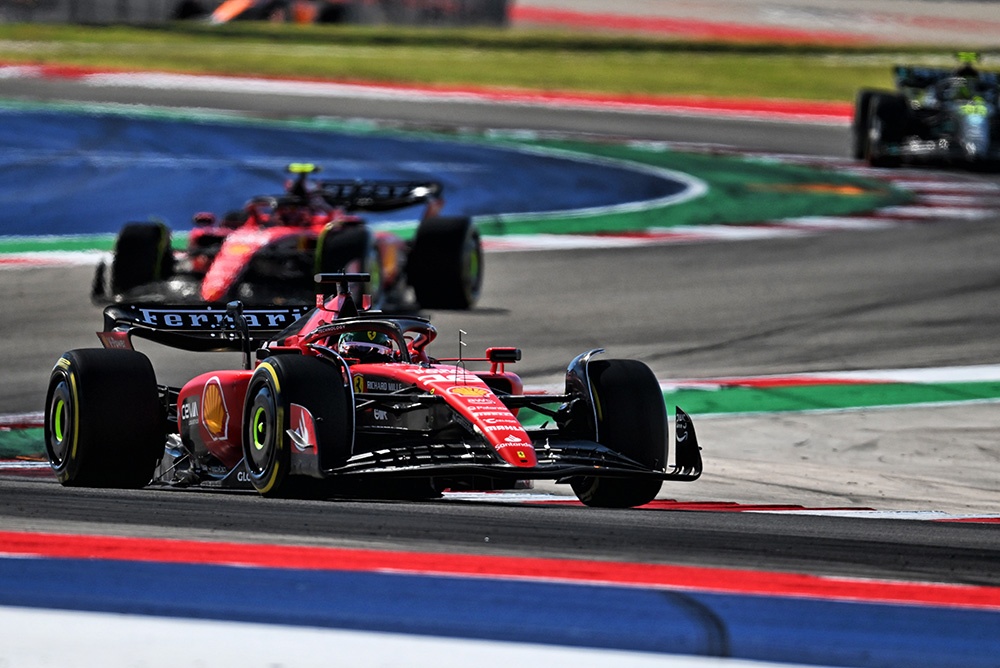 And then Charles Leclerc, the pole-sitter, was put on a one-stopper, the only car in the field to even fully commit to it, and ended up sixth. Fred Vasseur admitted afterwards that the team thought both strategies were 50/50 and they got it horribly wrong. Absolutely brutal from Ferrari and it will inevitably lead to yet more jokes about their infamous strategy department. They need big results if they want any chance of beating Mercedes for second place in the Constructors' and this felt like an open goal. Honeymoon period's over Fred, time to get to work. 
"You Gotta Hand It To Them" – This was a good weekend for some drivers who absolutely needed a big weekend, and the DQs only helped. Logan Sargeant became F1's first American point-scorer since Michael Andretti in 1993! 
To essentially follow Albon home was exactly the kind of performance that Sargeant needed with pressure on him to confirm his seat for 2024. And with both Williams in the points, they're now up by 10 on Alfa Romeo and that could seal the deal in their fight for seventh.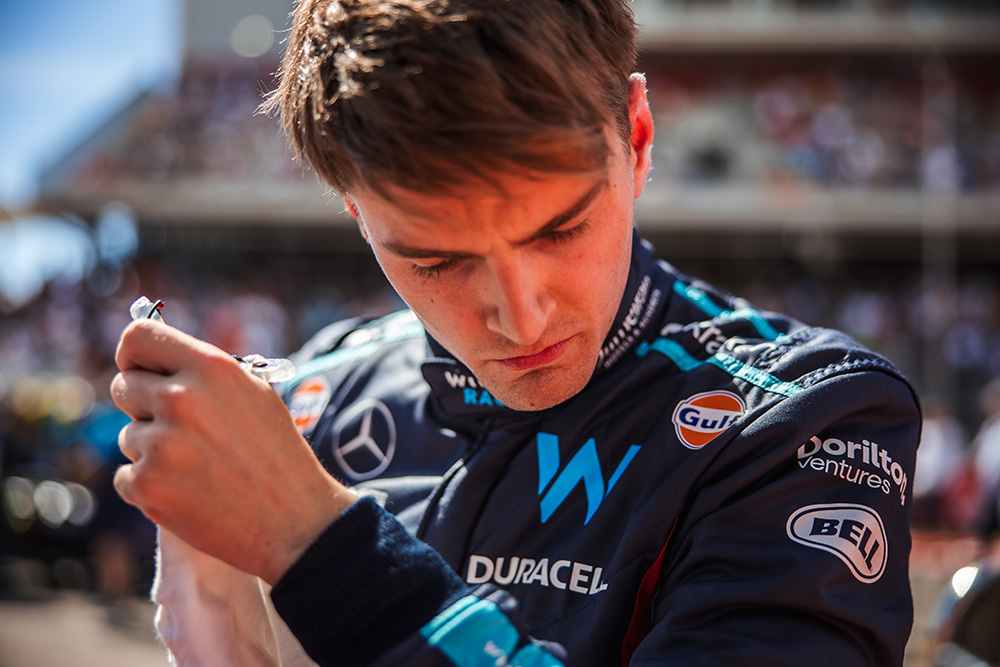 Lance Stroll had an unlucky weekend, losing his already-limited practice time due to brake issues. And despite a pitlane start, he drove well and finished 7th, his best result since Barcelona. Much needed for an Aston Martin team losing out in the development race as McLaren closes in on fourth, with Fernando Alonso having been putting the team on his back for much of the season.

Yuki Tsunoda has had to deal with the pressure of Liam Lawson's impressive surprise performances, so he chose a brilliant time to score the team's best result of the season. 8th place and the fastest lap bonus point has AlphaTauri in double digits and only two behind Haas in terms of getting off the bottom of the standings. One of his better days in F1 so far.
What was your biggest takeaway from the US Grand Prix? Let me know in the comments, and I'll be back after Mexico for another D.R.E!