In another D.R.E (Dre's Regular Editorial), Dre looks back on the Brazilian Grand Prix and brings together the best of the little things that made the weekend what it was!
I'm gonna be real with you, Brazil… wasn't a classic. Gutted given it's one of the fan-favourite rounds on the calendar, but we did get some interesting headlines worth talking about. So like after Austin, let's play three short stories about the Brazilian GP!
Lando Norris is On Fire – Lando Norris described his weekend as "close as it gets to perfect", and while he got a bit lucky when he took advantage of poor getaways from the Aston Martins on the opening lap after some poor qualifying, this felt like the closest fight Max Verstappen has had for a win in the back half of the season.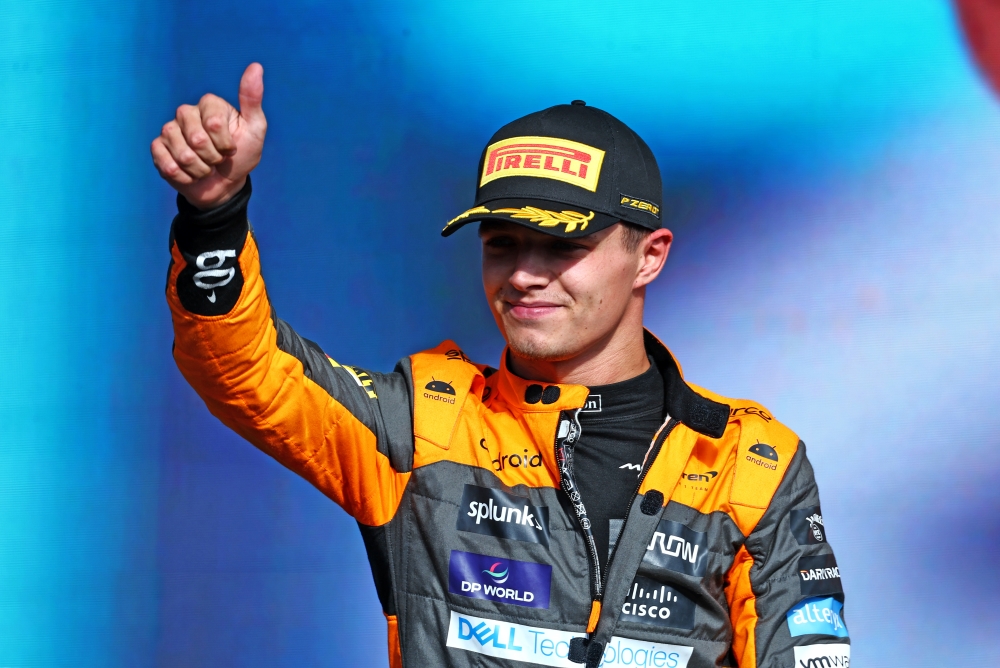 McLaren have already had one of the greatest in-season turnarounds I can ever remember, and Lando has taken full advantage of arguably his strongest F1 car to date. Five podiums in the last six races and his pace in Brazil was only a hair behind Max's. The first win is coming, for sure.
And to put his and McLaren's turnaround into perspective: Going into Austria, Lando was 105 points behind Fernando Alonso. He's now only behind by three. 
The Stink Off – I've been watching Mercedes in F1 since their comeback in 2010. I genuinely struggled to see a race weekend where Toto Wolff looked more dejected. And he's lost championships on horrible calls.

The Mercedes to quote Toto's own words, was "baffling". A horrible mix of raising their car off the ground to avoid a repeat of Hamilton's Austin DQ, a massive rear wing causing drag which slowed them down on the straights, and hellacious tyre wear that could have had the team drop out of the points altogether if it wasn't for the big attrition rate. When Toto Wolff is apologising to his drivers on Sky Sports for them being stuck with a car he described as "miserable", you know that was ugly.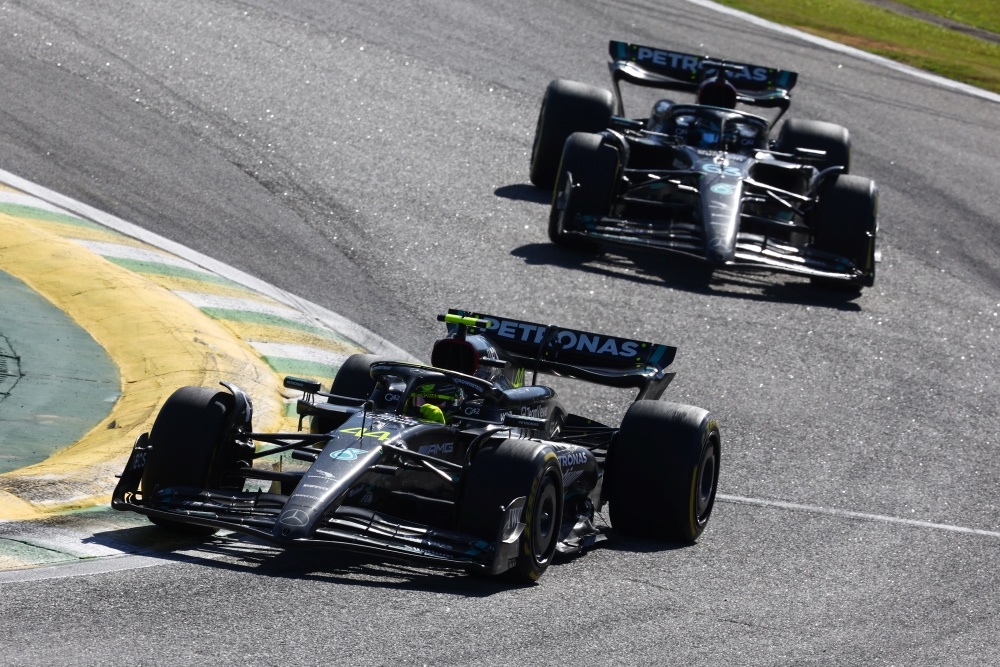 And across the aisle in the battle for second in the Constructors', Ferrari. Charles Leclerc was probably having flashbacks to Monaco after another DNS via a formation lap electronics failure, and Carlos Sainz had to limp home with a gearbox that was struggling to downshift. Brazil was an open goal for Maranello to take a chunk out of the 24-point deficit they have to Mercedes. They only gained four. With two rounds left, Ferrari's running out of time to salvage a messy reboot.
The Lap Of The Year – Thank GOODNESS we got that final fight at the end between Alonso and Sergio Perez. The race badly needed some spice once we all kinda knew Norris didn't quite have the minerals for a fight for the win. 
"El Plan" from Alonso on the final lap of the race was for me, the best single lap of the 2023 F1 season. I thought Perez had third dead to rights when he finally passed Alonso with two laps left, but Alonso came back and set up a move into the final DRS zone of the race (his Turn 2 exits had been outstanding all race long to defend), and to be able to turn defence into attack to take the podium back was masterful driving. Just 53 thousandths (Three-quarters of a car length at 200mph!) separating them over the line. Glad they hugged it out in the media pen afterwards, tremendous racing all around. 
And they had a hug afterwards too 😊#F1 #BrazilGP (📸 @jucerasoli) pic.twitter.com/u3PDggVwRF

— Formula 1 (@F1) November 5, 2023
For Aston Martin, you have to wonder what could have been with this season. How badly does it now look like they got their final upgrade package wrong after scoring their best weekend of the season, with Stroll actually backing Alonso up in fifth? And for Perez, as much as this weekend wasn't a disaster, is losing straight up to an Aston Martin and finishing 34 seconds behind your teammate convincing anyone you're worthy of your seat? 
What did you make of the weekend? Let us know in the comments and I'll be back… later this week actually for some more thoughts on the Sprint-shaped elephant in the room. See you then!