Anything that involves Valtteri Bottas, I just love to write about. He's an icon. A superstar. He IS the moment. And besides his incredible 'Aussie' makeover, it seems as though he's not the only one easily influenced by his surroundings. 
What's the first thing you think of when you think of Valtteri? No, get your mind out of the gutter. I mean, COFFEE. 
My cup of coffee ☕️

A proud co-owner of https://t.co/bBfxkcSYeq#VB77 #Coffee #NeverStopGrinding #Kahiwa #KahiwaCoffeeRoasters pic.twitter.com/xicWzb7Cpz

— Valtteri Bottas (@ValtteriBottas) November 2, 2020
Bottas and Zhou struck up quite the friendship last season. Both were new to the team, although one had a bit more experience in F1. So, it seems only right that Bottas should show Zhou the ropes, which started with coffee. As we know, Valtteri is a connoisseur in coffee granules and is heavily involved in a coffee roastery.
Chatting at the 2023 Alfa Romeo livery launch, Zhou was asked whether he shares his teammate's passion for coffee. He responded: "I do. Before last season maybe I had like two coffee the whole the last four or five days? Now, mostly every day, mostly in the race weekends!"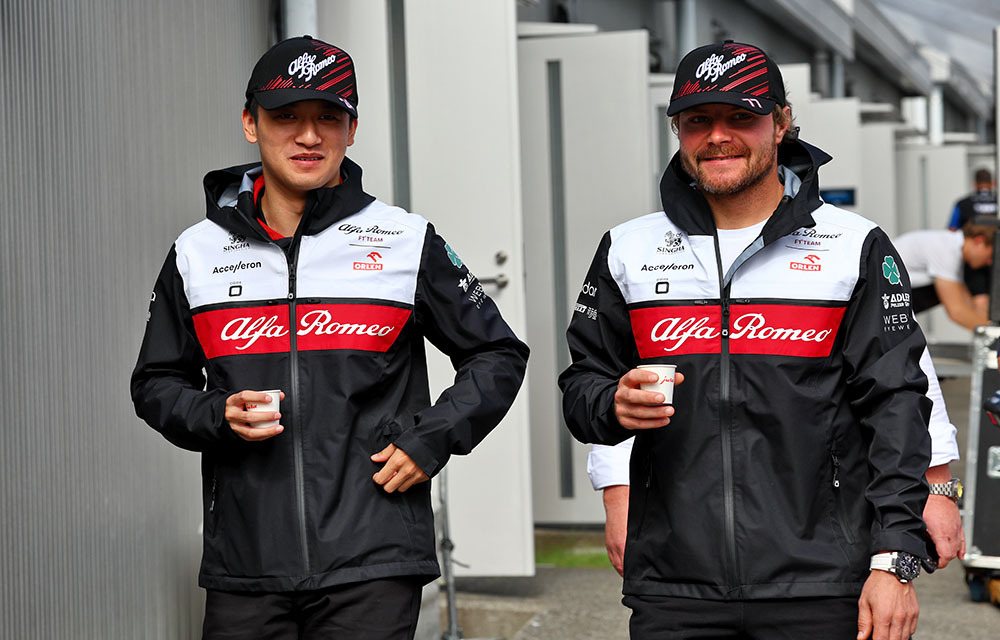 But has he tried Val's very own coffee?
"I tried it when we were in the motorhome, and he made some handmade coffee", Zhou said, "It's quite delicious, to be honest. Not drinking the amount he drinks yet, but I have to say coffee makes me quite well awake and helps me stay focused."
Aw, we love seeing two drivers bond. I just hope Valtteri doesn't influence Zhou to visit a Colorado stream and, well, you know the rest 😳
Maybe we'll see them open a coffee shop together in the future!