When you think of a two-time F1 world champion, there's no way you'd ever see them admit to being nervous about getting into a car, surely? But what about a Mazda drifting car? 
Max Verstappen headed to Milton Keynes recently to take on a lifelong ambition of learning how to drive a drift car, pushing a modified 600bhp 'MADBUL' Mazda to its limits.
No, Red Bull didn't just send him out alone, of course. They called on the help of professional drift driver and record-breaker, 'Mad' Mike Whiddett.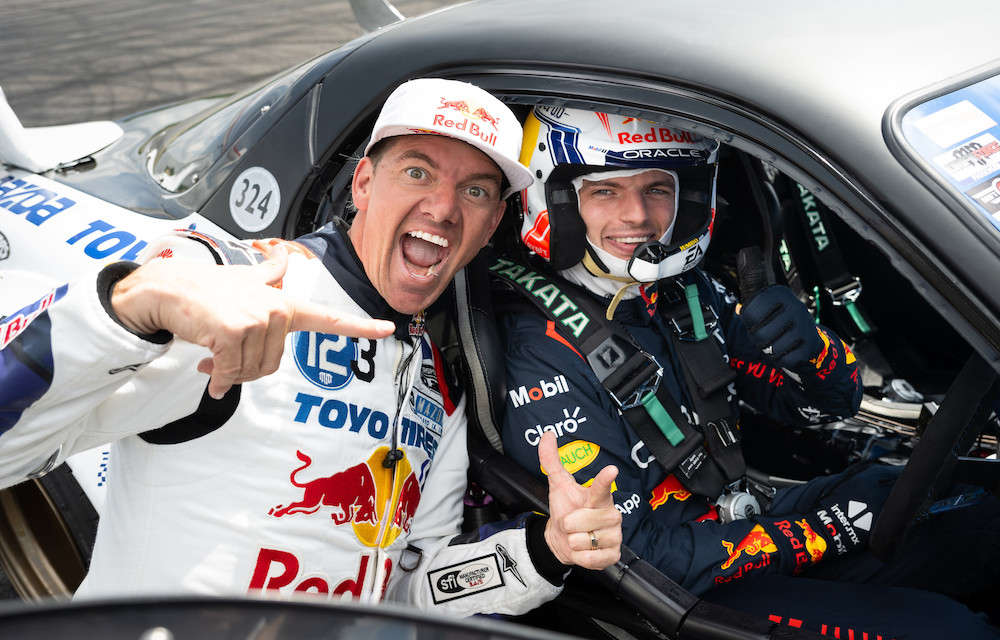 Max attempted a series of challenges, including executing the perfect Figure 8, Scandinavian Flick and a challenge called the 'Horner Corner', with cardboard cut-outs of Christian Horner laid out on the track. The aim was to get as close to Cardboard Christian as possible without running him over.
Though Max fulfilled his ambition, he did admit he was quite nervous. He said: "Learning to drift in the MADBUL with Mike was very crazy, I didn't know what to expect.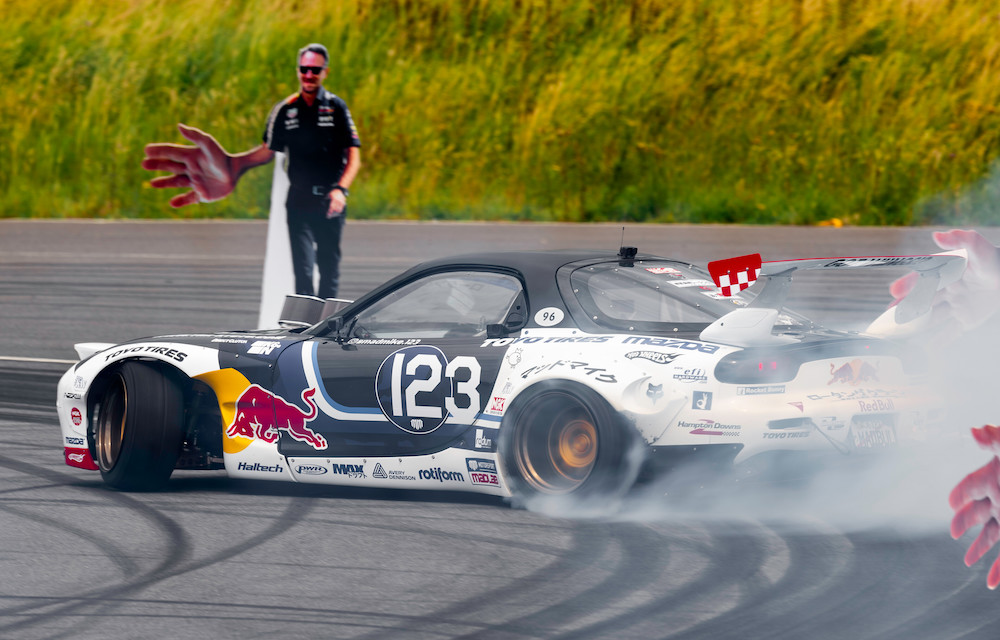 "I think it was the most nervous I've been in the past two years just because it's not natural to how I normally drive.
"It felt like I was 16 again and jumping into an F1 car for the first time!
"As soon as the engine started and I began drifting with the wheels spinning, I got more into my natural zone where I was finding the limits of the car, as I do in F1 – I felt the same adrenaline, and my instinct took over."
Is there anything this driver can't do?! 😅