Ooooooo. Shiny. Max Verstappen revealed a new helmet design to celebrate his 2022 championship ahead of the Mexican Grand Prix, which he will carry for the remaining two races of the season. 
If you thought his helmet was gold before, check out this bad boy. And yes, that is actually 22-carat gold leaf. Boujee.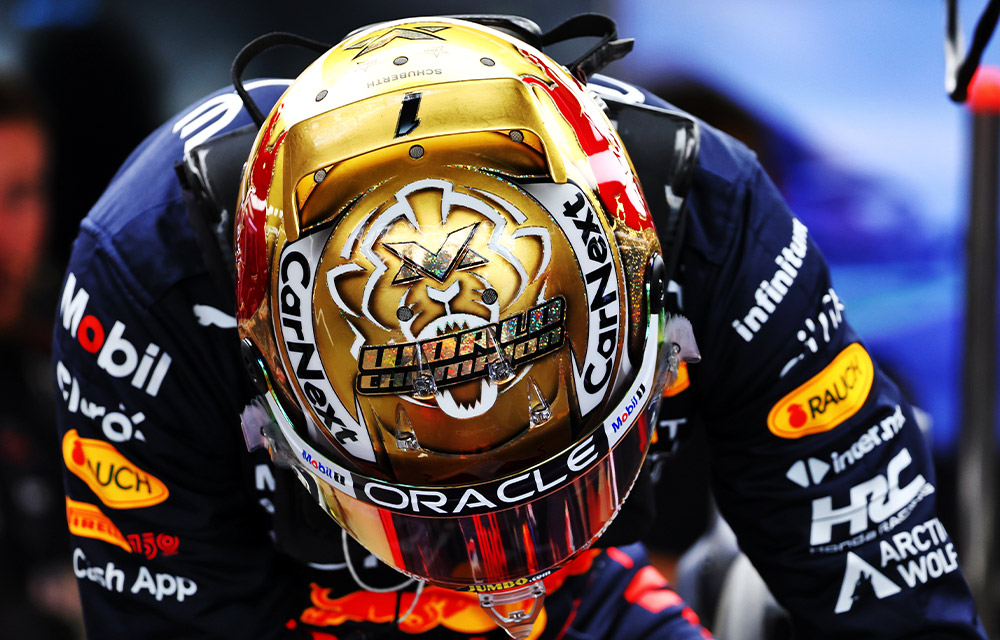 With the weight difference of gold leaf not even worth noting, and the price resembling a decent steak dinner, it's a surprise that more drivers haven't graced us with their shiny presence. 
But, genuine gold or not, let's look back at some who have.
SEBASTIAN VETTEL
Is this a Red Bull Championship tradition? Sebastian Vettel's helmet for the Abu Dhabi Grand Prix in 2013 featured 24-carat gold to celebrate winning his fourth consecutive World Championship. It was revealed to have cost €5000 with or without the gold, but I'm sure price doesn't matter for drivers when the helmet looks this good 🤩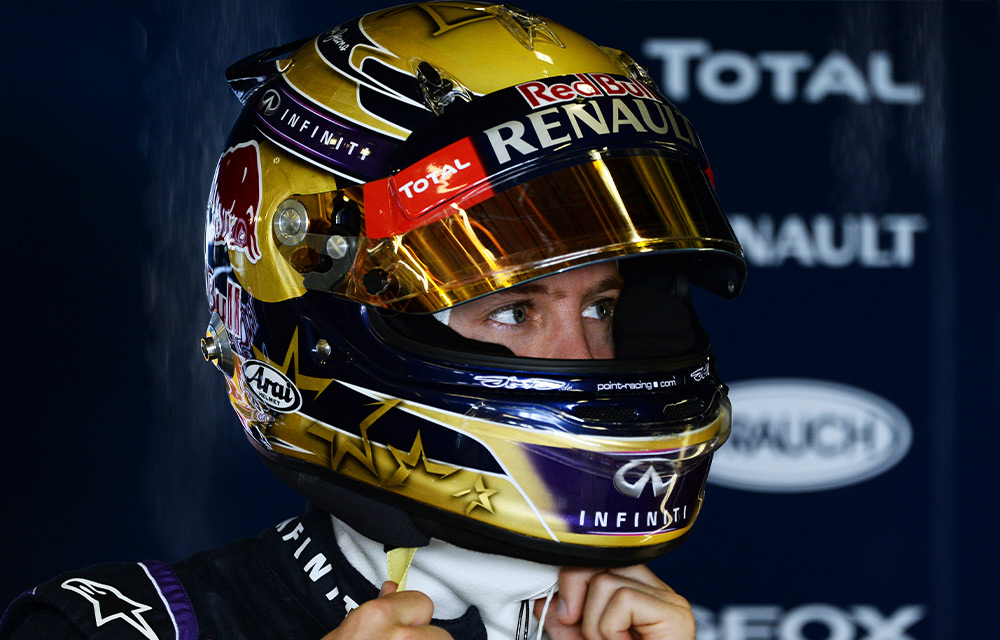 LEWIS HAMILTON 
This one is just simply stunning, wouldn't you agree? 
Lewis has worn various golden helmets, but this one takes the cake. He wore this special edition lid for the final race in 2018 at Abu Dhabi Grand Prix, the year he won his fifth World Championship. Even the mini 1:2 replicas were produced in gold leaf and were an instant sellout *chefs kiss*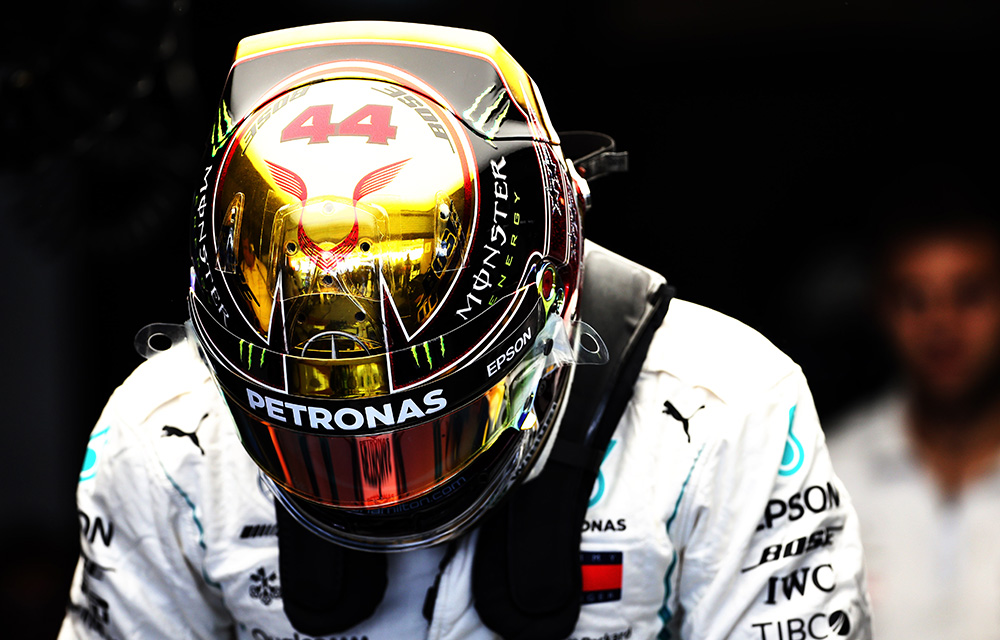 MICHAEL SCHUMACHER 
Make way, make way, for the King of gold-plated helmets.
An incredible 20 years after making his F1 debut in Spa, Schumacher ran a gold-plated helmet at the iconic Belgian circuit in 2011. The intricate detail that went into creating this lid to celebrate his commitment to F1 is astonishing. And, even after a disappointing qualifying session, Michael recovered from 24th on the grid to finish 5th 🐐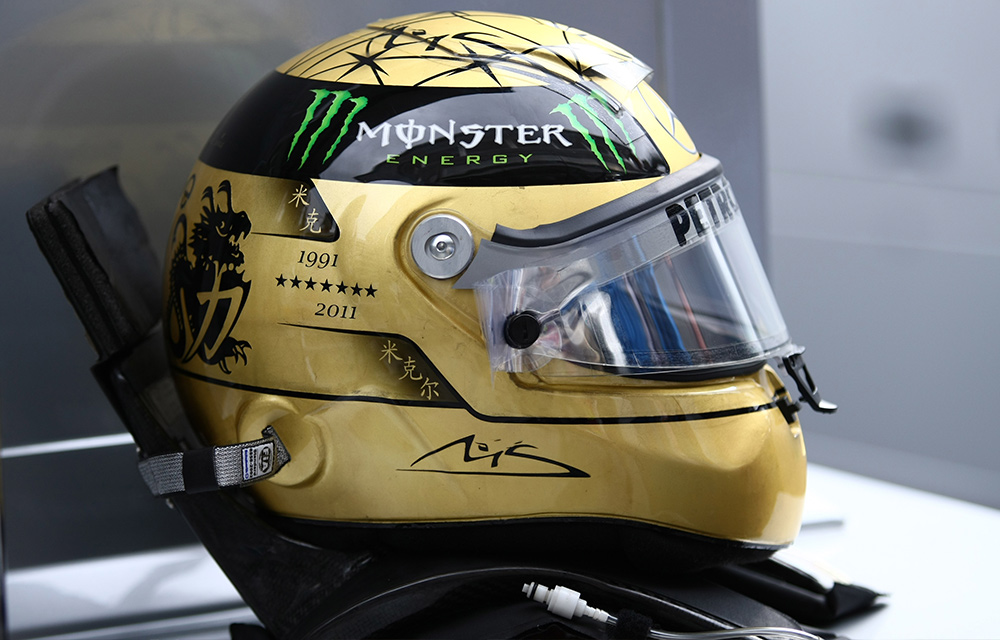 FERNANDO ALONSO 
The two-time champ seems to love sporting a golden helmet at the most prestigious race on the calendar, Monaco. Various designs have come and gone over the years for Alonso, including casino-themed designs or one which was like a jigsaw puzzle. All creative and all in gold!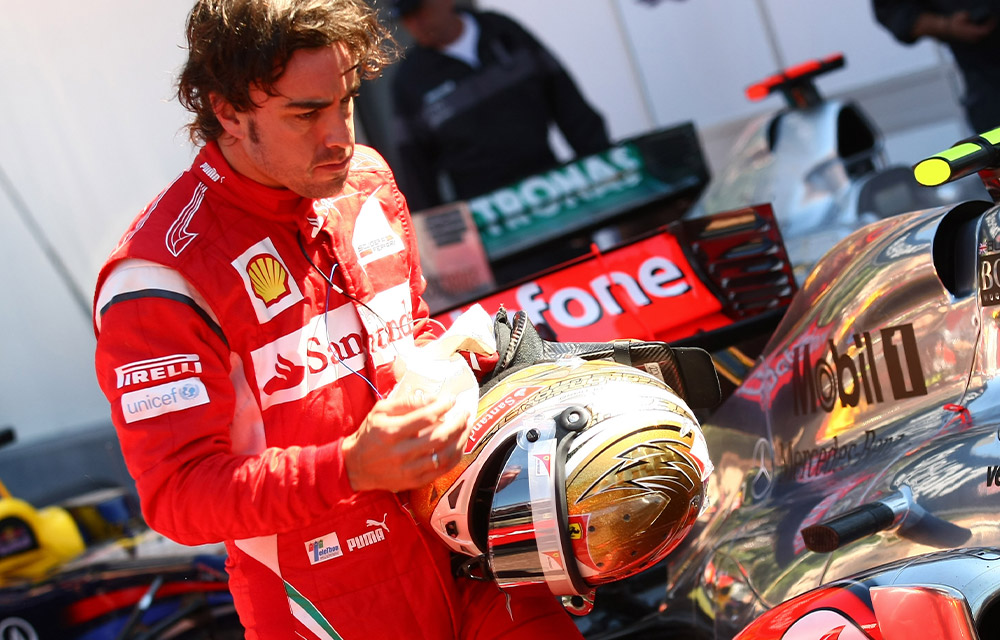 We're a big fan of all of these designs, but let us know if we've missed one of your favourites!
Which design was your favourite? Let us know in the comments below.