If an award for the most wholesome driver on the F1 grid existed, we'd have to give it to Sebastian Vettel. Whether it's supporting LGBTQ+ rights in Hungary or litter-picking at Silverstone, the Aston Martin driver has become one of the biggest advocates for change in F1, and we love him for it.
This weekend's Saudi Arabian Grand Prix has been under heavy scrutiny for the country's human rights record. In a place where women have only been allowed to drive since 2018, Seb decided to organise his very own karting event for them.
"I was thinking of what I can do. There has been so much attention negative examples when it comes to shortcomings of certain countries in regards to maybe human rights and other things," he said.
"I really tried to think of the positives, so I set up my own karting event under the hashtag 'Race For Women'. We had a group of seven or eight girls and women on the track and set up a nice event only for them."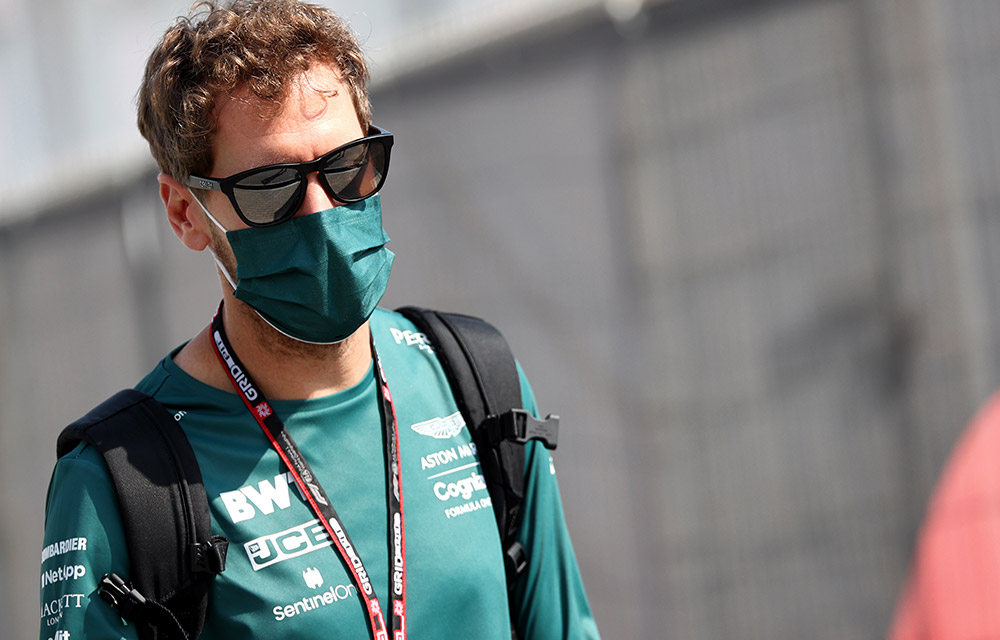 Bringing together Saudi Arabian women from a variety of backgrounds, the four-time World Champion was on hand to pass on some words of wisdom from his career. They weren't the only ones inspired, as Seb acknowledged the impact those taking part have had on him.
"Some of them had a licence, some of them did not. Some of them were huge F1 enthusiasts, others had nothing to do with racing before today, so it was a good mix of women from different backgrounds and a great event.
"Everyone was very happy, and I was inspired by their stories and background, their positivity and their positivity about the change in the country," he added.
Saudi driver @reemajuffali named as Race Ambassador for the #F1 stc #SaudiArabianGP

The inspirational 29-year-old, born and raised in Jeddah, contested the British F3 Championship this year and will play a key role across the course of the race week and #SaudiArabianGP weekend pic.twitter.com/YGJ6EEIXK3

— F1 stc Saudi Arabian GP (@SaudiArabianGP) November 29, 2021
They won't be the only women in action this weekend. Reema Juffali, the first-ever Saudi Arabian female racing driver, will become one of the first drivers to test out the Jeddah Corniche Circuit alongside shaking down the historic Williams FW07 as part of her role as an official ambassador of the Grand Prix.
You've got to love Seb!