Over the past few years, Sebastian Vettel has become F1's resident green planet warrior, promoting change within to help it become more sustainable. He also drives a green car too, but that's probably just a coincidence…
Speaking at a summit hosted by World eX, an esports championship that promotes zero-emission mobility and clean energy, Vettel had some great suggestions for what F1 can do to become even greener!
Vettel said: "We need to take some of the money that Formula 1, in particular, makes and try and reinvest in the promoters and give them the chance to decide for a better, greener, cleaner solution when it comes to handling crowds and dealing with the event."
F1 has launched many green initiatives to make itself more sustainable. This includes plans to have a net-zero carbon footprint by 2030, introducing renewable fuels as part of the 2026 power unit regulations, and even making grands prix sustainable by 2025 by getting rid of single-use plastics. 
However, not a lot has been done to cope with the immense crowds that F1 is starting to see more of. Thanks, Netflix!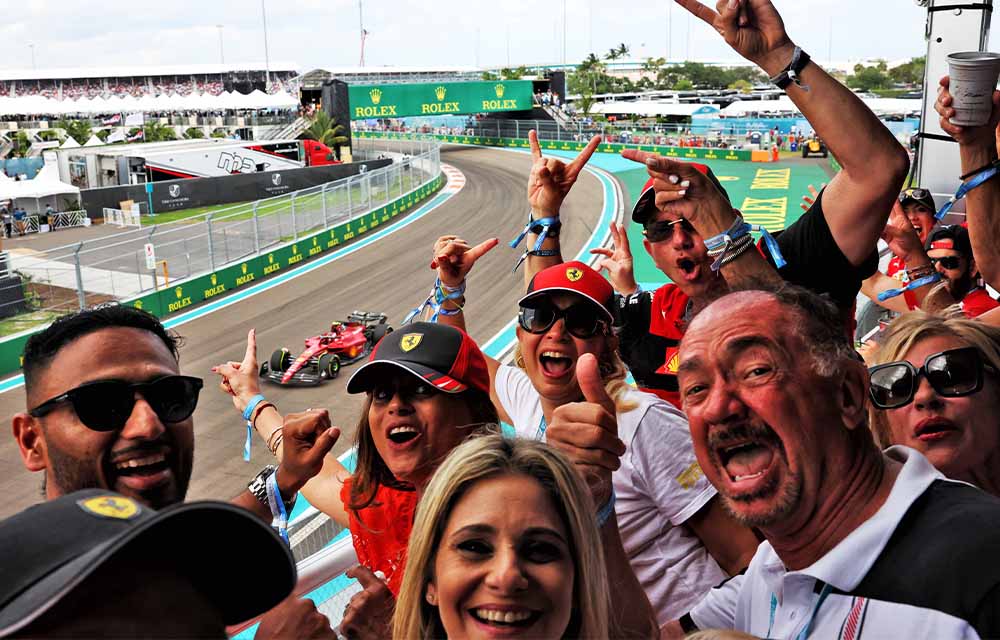 "Any type of event that attracts a big crowd has to live up to the responsibilities that come with our times," Vettel added. 
"Obviously, we attract big crowds in Formula 1. I think that the sport got more popular in recent years with new fan bases, especially in North America, making the sport bigger.
"But with that, there's more people that need to get to the track, that need to be managed when they are at the track. So yes, there's a lot that can be done, similar to other big events." 
The 2022 Australian Grand Prix is a prime example of F1's booming fanbase, as an estimated 420,000 fans flocked to the circuit, and while it's awesome to see so many people enjoying F1, it probably left quite a hefty carbon footprint.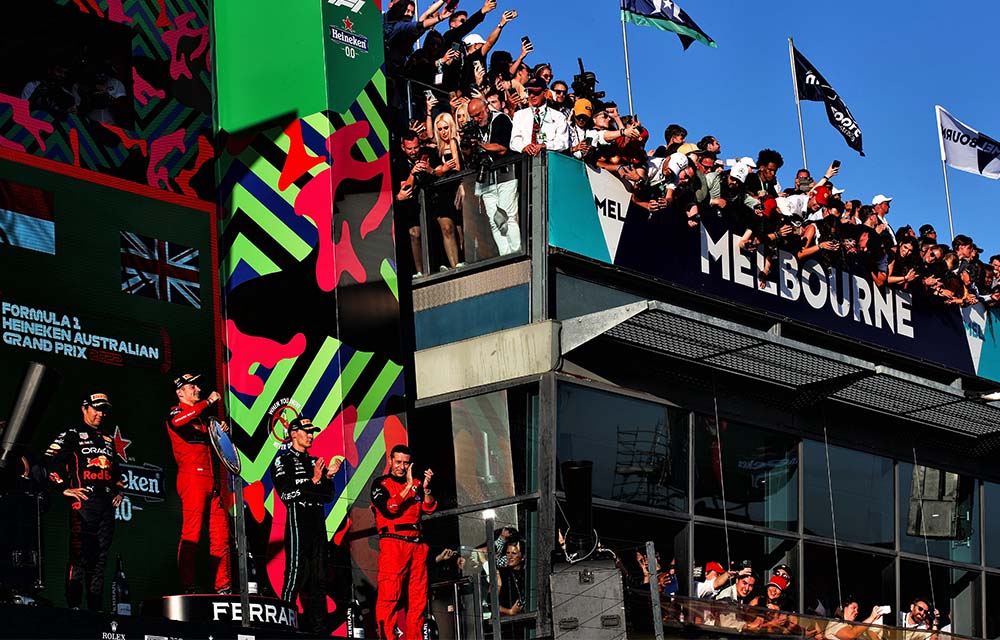 Vettel continued: "Ultimately it doesn't make a big difference whether we are driving cars, or having a music concert or doing other things, looking at the big crowd and the footprint of the crowd itself." 
"It comes back to the question of relevance. And if we don't find a way to really help shift change, and contribute to the fact that everybody benefits from what we're doing for fun, and the innovation in engineering that comes with it, then I think very soon the question will come up: 'OK, what is the point?'"
It's great to see Seb still pushing for a greener F1 future!