If you're reading this and thinking, 'WTF?', same. We haven't even raced there yet, but the Las Vegas Grand Prix could be set for a 10-year contract extension. This doesn't really surprise us with the rise of popularity F1 has experienced in the US. It's more a case of thinking, 'what if the race is awful' but hey, what's one race out of 23? 
If we start saving now, we could attend the race in nine years' time.
F1 announced last March that we would be returning to Las Vegas this season, with the race taking place on a Saturday night in Vegas (and very early Sunday for those of us in Europe!)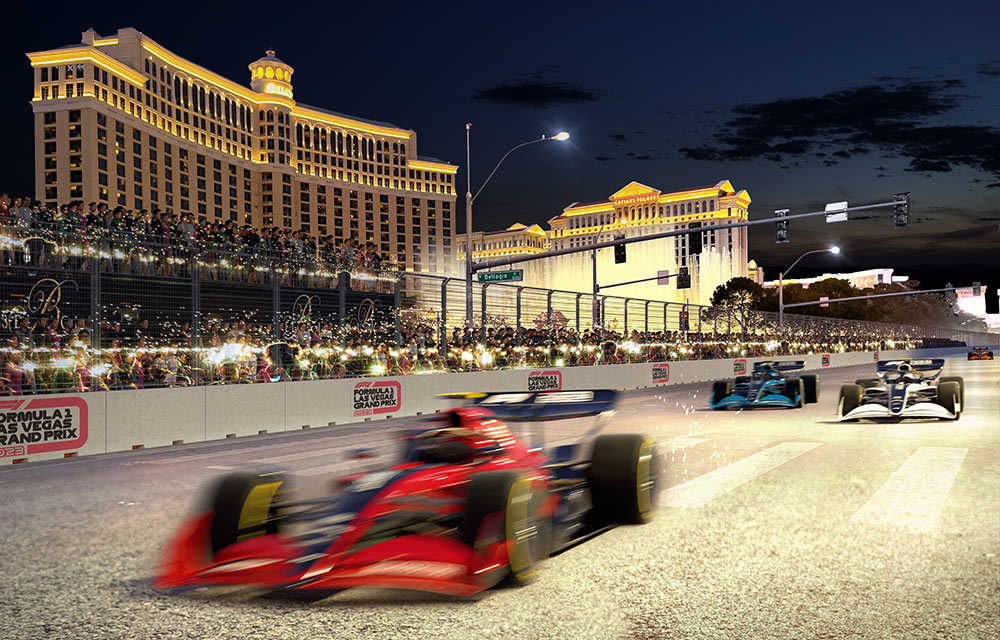 An initial three-year contract was signed for the race, but F1 clarified that a longer-term agreement was likely. As the track is in the city centre, part of the track involves the iconic Las Vegas strip. Obviously, this would mean the closure of both public and private land. Although F1 cars trying to squeeze their way through traffic would be pretty funny to watch.
The Clark County Commission met to recognise the grand prix as an annual event for the next 10 years. A unanimous vote of 7-0 gave the green light for closures and a prospective long-term future for Las Vegas and F1.
Don't judge a track by its cover, this could be the best news we've heard all year!
Are you looking forward to the Las Vegas Grand Prix?