In the words of DJ Khalid: another one. Rumours have been circulating for a while that F1 could be set to move the Spanish Grand Prix to Madrid once Barcelona's current contract, which ends in 2026, is over – but it could be possible as early as 2025. 
The Spanish GP has been hosted at Circuit de Barcelona-Catalunya since 1991, but information suggests that the Madrid street circuit plan is more than just a quick 'we want to host it.'
As reported by Marca, the Mayor of Madrid, José Luis Martínez-Almeida, has stated that the negotiations for the capital of Spain to host a Formula 1 race "are going reasonably well." However, they didn't offer much more than that.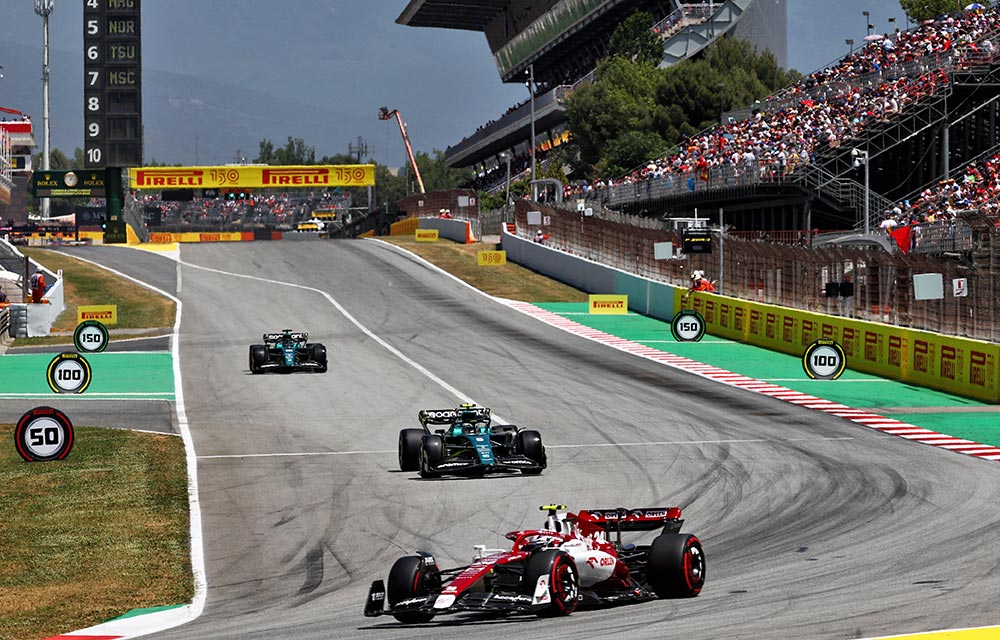 He said F1 "is one of the great events out there, and cities are measured by their ability to attract great events" and stressed that negotiations have been going on for months by trade fair and exhibition venue IFEMA. It's understood that it could be an urban layout around the premises.
A street circuit. Another street circuit.
🚨 | BREAKING : A Madrid Grand Prix at a street circuit in IFEMA is looking very likely by each day

José Luis Martínez-Almeida, mayor of Madrid said:

"The negotiations on F1 and Madrid are going reasonably well." pic.twitter.com/cbe5E4da2S

— RBR Daily (@RedBullUpdates) May 10, 2023
There has been speculation on Twitter regarding what the circuit could look like,  with sports website Revelo creating a possible layout for the circuit. This is just a prediction, and no official imagery or announcements have been released. Either way, we can't say we're a fan! 😬
IFEMA is also where F1's first-ever official exhibition is currently residing and it will be there for several months.
Would you like to see another street circuit added to the F1 calendar?