Alright, we're here to ask the critical question: when is 'Welcome To Enstone' making its way onto our screens? In case you've missed the news, Deadpool sorry, Ryan Reynolds has bought into a Formula 1 team. But seriously, Disney+, get on that, please. 
Not how we expected to start the Austrian GP race week, but Alpine has secured a 200 million cash deal from a group of investors, including Hollywood actors Ryan Reynolds, Rob McElhenney and Michael B. Jordan.

The investor group have acquired a 24% stake in the F1 team – a decent whack, huh?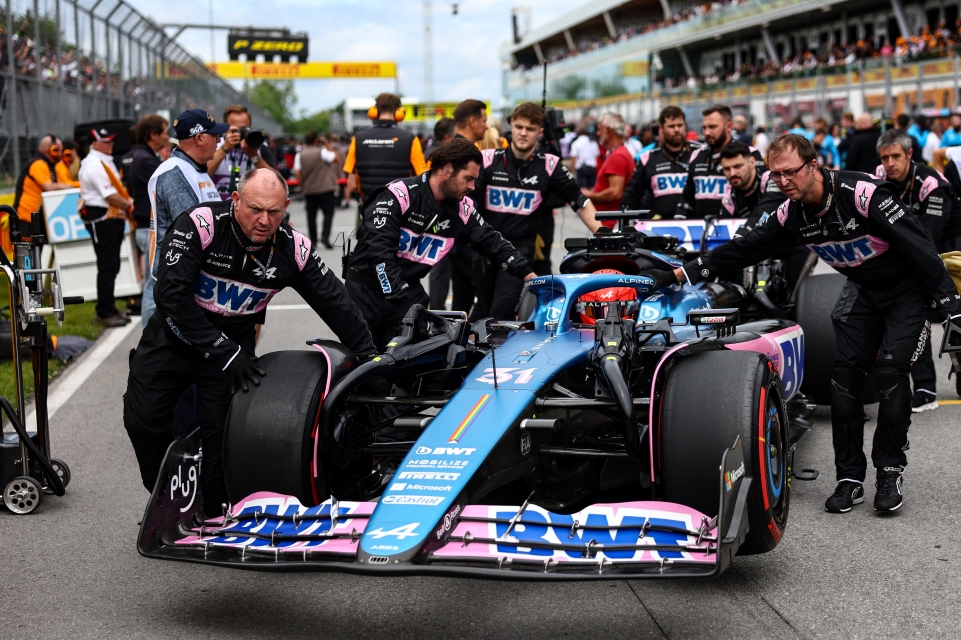 It's not the first time the group has invested heavily in sports.
Reynolds and McElhenney bought Wrexham AFC in November 2020, and after their documentary series on their investment went viral, it brought much-needed attention to the team. To top it all off, the club was promoted to the English Football League system after 15 years out.

Various parties in the group have also worked with America's National Football League, one of its teams in the Dallas Cowboys, Italian football club AC Milan and French football club Toulouse FC – but seemingly lacking in any kind of motorsport involvement until now! 👀
https://t.co/aklZcIgUZI pic.twitter.com/Chtc5jH8qb

— WTF1 (@wtf1official) June 26, 2023
The new investment is a huge part of Alpine CEO Laurent Rossi's 100-race plan to turn Alpine into title contenders. He said: "The incremental revenue generated will be reinvested in the team, aimed at catching up with top teams in terms of state-of-the-art facilities and equipment."
An investment like this from a Hollywood star is no surprise, especially with F1's popularity continuing to grow. This deal gives Alpine more than just some cash. If you look beyond that, it's a huge opportunity to build its brand and its audience.
Oh, we just know that Netflix is absolutely lapping this up 😅
Petition for 'Welcome To Enstone' to happen!