Fernando Alonso looked well and truly up for the Mexican Grand Prix. When asked about tyre choice mid-race, the Spaniard wasn't even fussed, saying he'd be quick on anything. But in an all-too familiar sight, his car then broke down before the end. 
After the race, the two-time world champion trotted out one of his favoured post-retirement lines, saying that he'd "lost 60 points" from such issues over the season.

But how accurate is Alonso's claim? To find out, WTF1 has gone back through the season, and put together a compilation he won't want to see, of all his mechanical issues in 2022.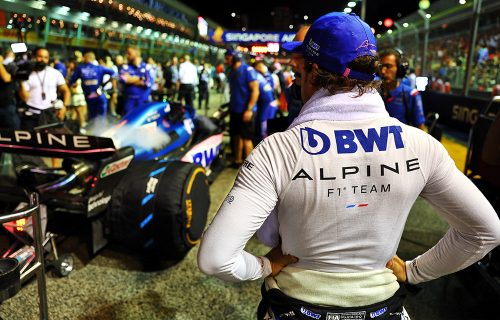 1. A bad start in Bahrain
Alonso's season got off to a tricky start, when his race was compromised by engine issues and a strategy misstep from his team. Even so, the wiley Spaniard managed to take home ninth, two places behind teammate Esteban Ocon. 
2. First breakdown in Saudi
In Saudi Arabia, Alonso's Renault power unit failed, forcing him to fit a new one for the Australian Grand Prix (he's now used six this season). Caused by a water pump issue which led his engine to overheat, the problem saw him retire from what would have been sixth place. 
3. Pole hopes quashed in Melbourne
Alonso continued his scintillating form into Australian Grand Prix qualifying, where he appeared to be challenging for pole position. However, the 41-year-old hit the barrier at turn 11 during Q3, in an incident he blamed on a hydraulics failure.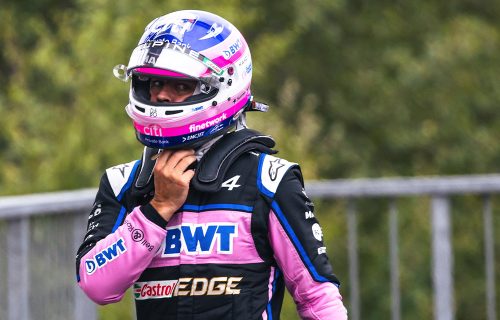 4. A compromised home race
At his home grand prix, the Spanish veteran then started from the back, after taking a penalty to change his power unit. Even though Alonso had only managed to qualify seventeenth, and he ended up recovering to ninth, the change didn't exactly help. 
5. Canada goes off the rails
During the Canadian Grand Prix, Alonso appeared to be going well, qualifying second before running a long opening stint. But it wasn't long until the same reliability issues resurfaced, and running on low power saw him drop to seventh. 
Then, adding insult to injury, Alonso was given a two-second penalty for weaving in his battle with Valterri Bottas, dropping him to ninth. 
6. Double trouble in Austria
Car number 14 didn't even start the Austrian Sprint Race, meaning that Alonso had to start from the back of the grid on race day. Things didn't get much better in the race, as the Spaniard thought he could've got sixth, but for massive tyre vibrations which forced him into an extra pitstop, compromising his strategy.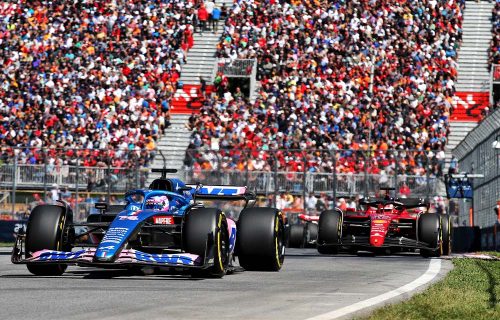 7. DNF has big impact in Monza
Alonso's luck appeared to have turned around in Monza, after a string of penalties for his rivals saw him promoted to P6 for the race start. Yet, again, reliability issues struck, with another suspected water issue causing him to lack pace, and ultimately retire.
8. Successive DNFs as issues continue
At a wet Singapore, Alonso looked comfortable in sixth place, but on Lap 21 he was forced to pull over again due to engine issues for his fourth DNF of the season. He also made his first of a couple of references to losing 60 points this year. 
9. Another grid penalty in the USA
Having been forced into another engine component change, earning him a five-place grid penalty in qualifying, Alonso was then hit by Lance Stroll in Texas. Controversially, the Spaniard's battered car took seventh place, was penalised with a thirty-second penalty, then had his position restored. 
"Unfortunately we couldn't finish the race today after a strong start, good stints, which meant we looked set to score some good points. I felt very fast in both stints, first on the Mediums and then with the Hard tyres…"

[1/3]#MexicoGP pic.twitter.com/0isCXdCaGp

— BWT Alpine F1 Team (@AlpineF1Team) October 30, 2022
10. Problems resurface in Mexico
Alonso very nearly lasted the full Mexican Grand Prix, despite having to drive with just five cylinders with 20 laps to go, losing him power in his battle with the McLarens. Eventually, his Alpine's power unit gave way on the entry to turn one, earning him applause from the Mexican fans, but no points for his performance. 
Heading into the last two races, Alonso says Alpine has "some job to do this winter," although he won't be there to help, having signed for Aston Martin for next year. 
How high could Alonso have finished this season without reliability issues?