Unless we win millions of dollars on a scratch card next week, it's unlikely that we will be at the Las Vegas Grand Prix this year. The event will be INSANE, and it's expected to bring in double the amount of money as the Super Bowl. And that's not surprising when you see the prices of some of these ticket packages 😳 
Maybe if we get a big group of us and put our money together? No, still unreachable. But it's nice to dream. So, here are just some of the crazy expensive packages you can fantasise about buying for Las Vegas.
THE EMPEROR PACKAGE:
$5 MILLION 
No, not a typo. FIVE MILLION DOLLARS. And with that, you get a great deal. Ha.
The package includes five nights in the Nobu Sky Villa at Nobu Hotel Caesars Palace, a big, fancy three-bedroom space villa with a terrace above the Las Vegas strip. The terrace, which can fit up to 75 of your friends, features incredible track views.
Also included are 12 paddock tickets – so be prepared to have 64 unhappy friends, plus access to a private Caesars Entertainment club where you can enjoy all of the racing action. Of course, you also get your own personal driver and Rolls Royce for the entirety of your stay. A choice of spa service for six of your guests, a VIP host and tickets to go and see Adele. Bargain.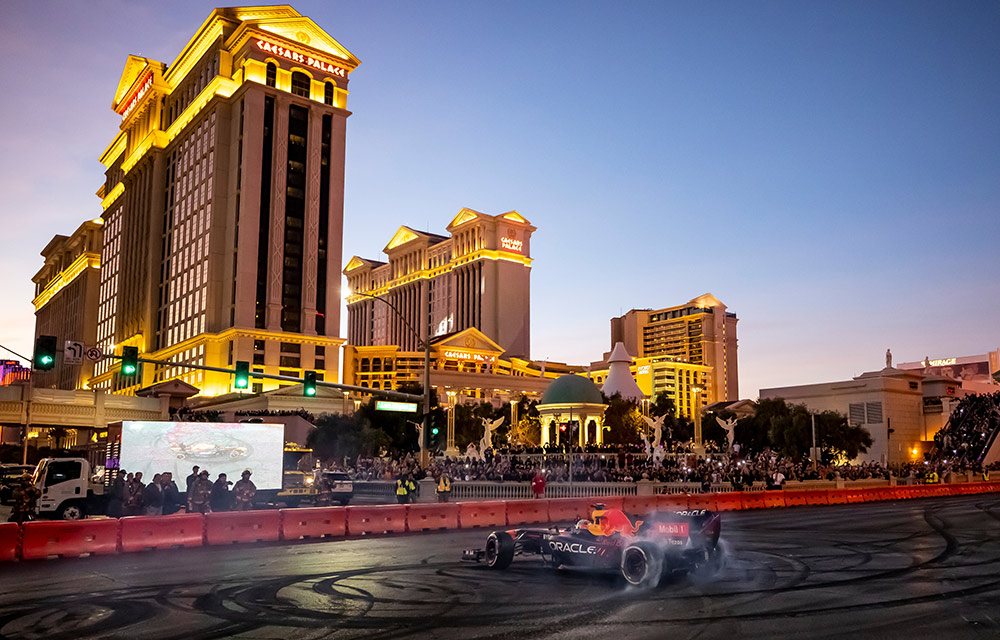 WYNN LAS VEGAS PACKAGE:
$1 MILLION
In case $5mil is a bit too much for you, or you don't have that many friends to share it with, this package offers a 'next-level experience' for a fraction of the price. It offers a group of six VIPs access to exclusive Wynn race week events, including the Wynn Grid Club, which is located inside the F1 Paddock Club.
Aside from the racing, you'll enjoy a glamorous stay in a three-bedroom duplex, dine at the Delilah with a menu specially selected for just you and your friends and get to play all of the golf, or attend any of the spa or salon treatments you want.
Travel to and from the airport is also included. Thank goodness.
THE LUCKY 888 PACKAGE:
$888,000
I like the way they sell this one. Resorts World Las Vegas offers an all-inclusive package perfect for "first-class race aficionados." Fancy. The 888 experience represents luck and good fortune, putting you at the centre of the action all weekend long. You can cheer on your favourite drivers from Paddock Club seats, celebrate at Private F1 weekend events and relax each day and night in the plush Crockfords' Palace.
In this package, you also get one palace suite, one entourage suite, four superior rooms, six paddock club tickets, 10 grandstand tickets, and eight drivers' meet and greet tickets. Oh, if we had the money.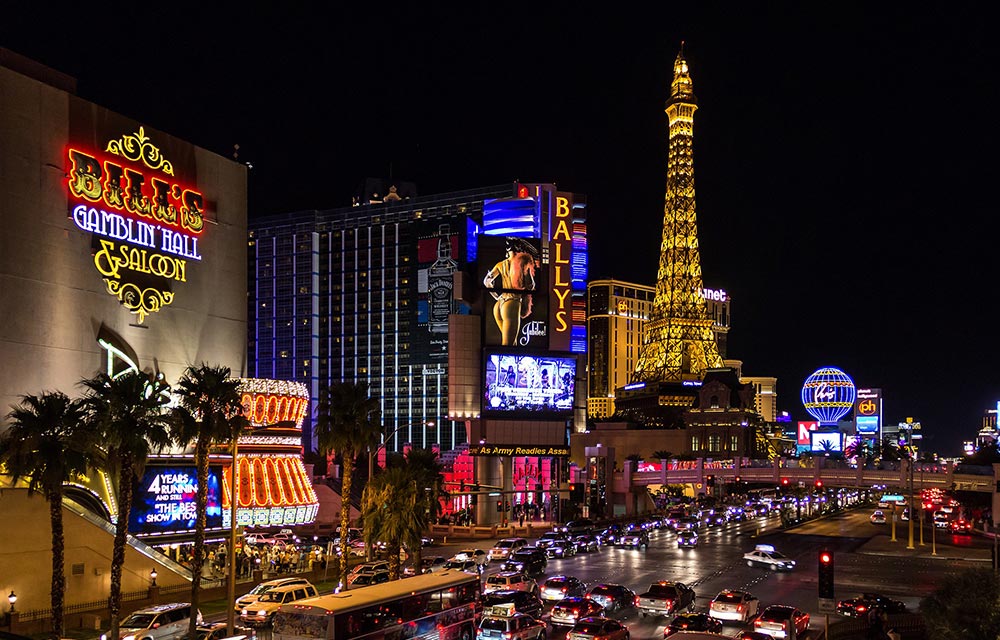 AUGUSTUS PREMIUM SUITE PACKAGE:
$115,331
Okay, you've realised it's just you and your bestie going to the Las Vegas Grand Prix. You don't need a big fancy villa for just the two of you. Take your hotel experience to a whole new level with the Augustus premium suite. For four nights, you could stay in this luxurious place, which boasts a king bed, living room, separate seating area and a dining room.
Yes, the F1 Paddock Club and two Las Vegas Grand Prix tickets are included in the price. But unfortunately, you will have to pay extra for wifi.
THE VENETIAN TOWER PACKAGE:
$8,857 
Of course, there are ways to do things cheaply, and this package is perfect for the average fan – I hope you can tell we're joking.
This almost $9000 package will get you three nights at The Venetian Tower in a beautiful luxury king bedroom, plus two grandstand tickets for the race itself. It includes food and non-alcoholic beverages each day. This one isn't as bad as the others, but it's still enough to break the bank.
It is worth mentioning that there are cheaper ways to attend the Vegas Grand Prix, the cheapest 3-day general admission ticket we could find would set you back $500, and the most affordable accommodation within touching distance of Vegas was at least $1500 for a three-night stay.
I know we've joked about the price tag, but these packages are sure to sell out with people willing to pay that kind of money for what is sure to be the biggest event on the calendar.
Meanwhile, who wants to join me on my sofa?