Charles Leclerc is literally all of us when talking about the last five laps of the Italian GP. We had forgotten what that edge-of-your-seat viewing experience felt like this season, but the Ferrari boys provided that and more whilst fighting for the final podium position 😮‍💨 
As Max Verstappen flew home to take his 10th consecutive grand prix win at Monza with his teammate shortly behind him, Charles Leclerc and Carlos Sainz were battling it out for the last podium position in the closing laps of their home race in front of the beloved Tifosi.
On lap 47 of the race was where it all began, as Leclerc gained DRS to attempt an overtake into Turn 1, but he locked up, allowing Sainz to take the position back.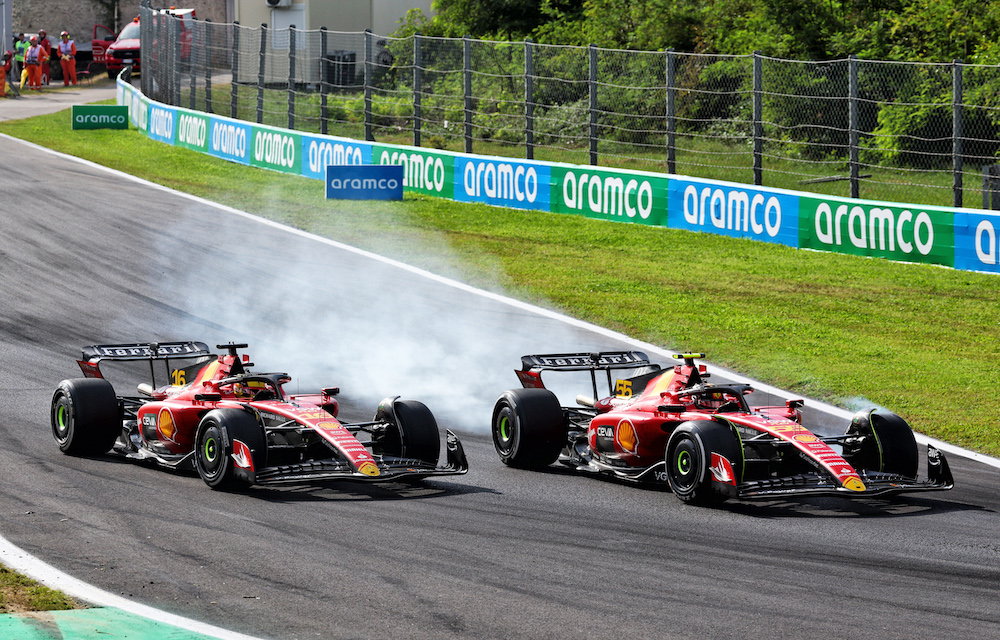 The back-and-forth battle continued to the chequered flag after Fred Vasseur, Ferrari team boss, told them they were allowed to race each other with "no risk." Many thought the close racing may have caused a few frictions after the race – but it was actually the complete opposite!
Charles Leclerc spoke to the media, including The Race and said: "I would have been disappointed if it was a boring race and we just finished fourth like we did now, but in the end, it was really fun.
"I enjoyed it a lot." He joked, "I'm sure many people did not enjoy that, the guys on the pit wall perhaps had one heart attack or two, the Tifosi probably also, but this is what… for me, this is Formula 1, this is what it should be all the time." We can only agree, Charles 😌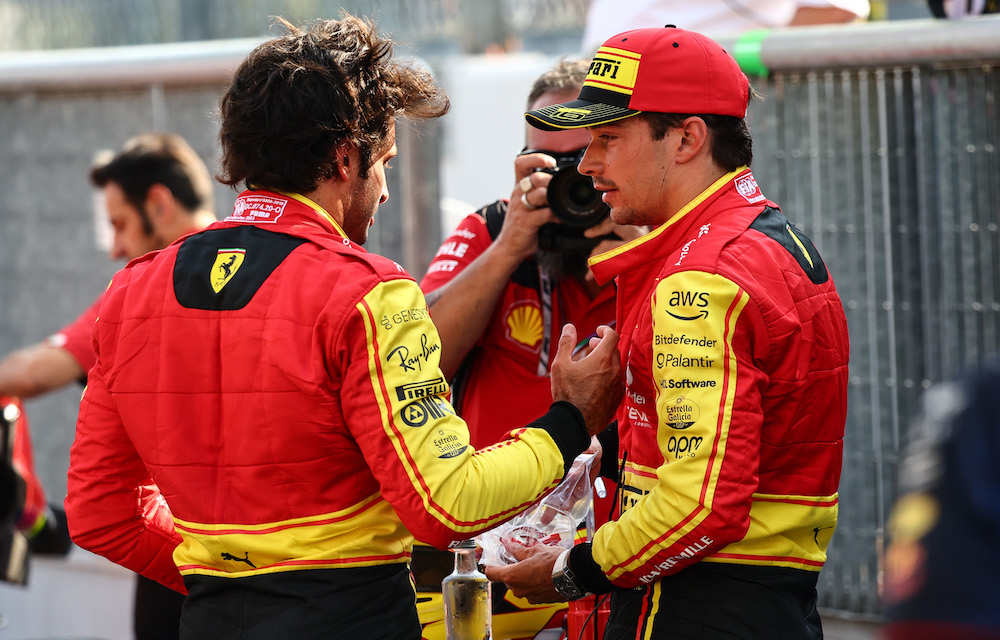 He continued: "With Max, I've had these kinds of fights in the past, today was with Checo and Carlos. We, I think, were always at the limit of the regulations, whether it was defending or attacking, and that's exactly how I enjoy racing. So, it was fun."
The close racing observed could have been seen as a little bit beyond the limit, especially with his lock-up into Turn 1, but Leclerc thought otherwise: "I did not expect Carlos to come back a little bit on the left, but it was part of the fight. Honestly, I really enjoyed it, I cannot complain. I was fine – I mean, I think I had a smile in the car. It was exciting, tiring at the end, with a lot of reaction, but it was fun again.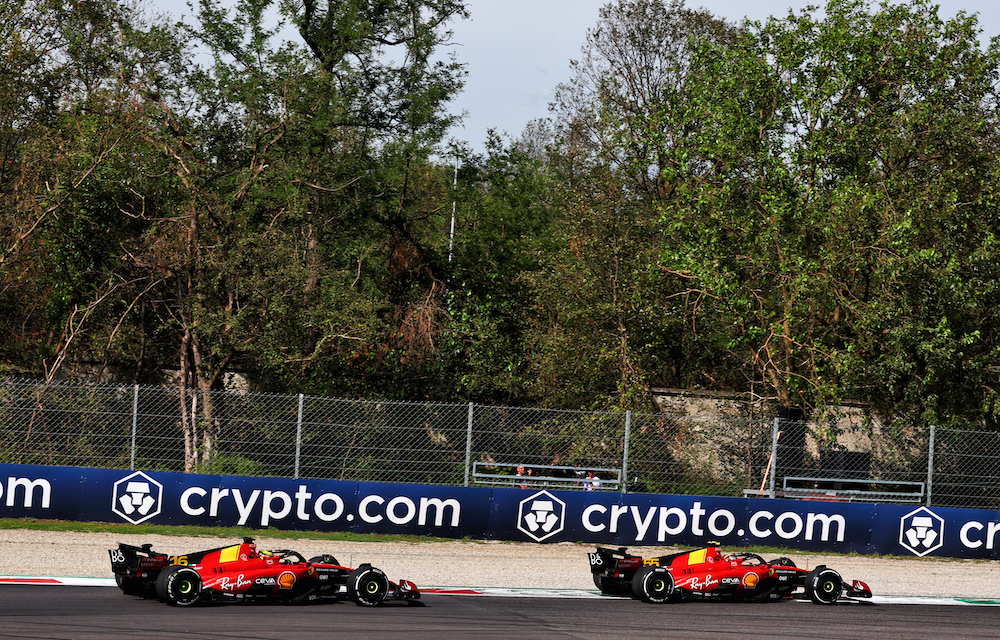 "I was on the limit, Carlos was on the limit, this is normal. I think it means to both of us a lot to be on the podium in front of the Tifosi, so we gave it all, but we also know how important it is for the Tifosi to have one red car, whoever it is on the podium.
"So, we had that in mind. But we also really enjoyed it. It was cool. I enjoyed it."
We can't lie, we're quite envious of a lapped Kevin Magnussen, who had front-row seats behind both Ferraris during the ferocious battle! 😂
Did you enjoy the Ferrari battle?