Comparing lap one of previous races at Spa-Francorchamps to this year's event shows just how unnecessary all that run-off was at La Source.
Spa looked a little different this year. No, it's not the fact that it wasn't underwater this time (sorry to everyone who went to that farcical race in 2021 for that joke) but instead we saw a big ol' gravel trap on the exit of turn one rather than the huge run-off area we were used to.
Not only that, the gravel went right to the edge of the kerb so no chance for anyone to try and run wide for a cheeky bit of extra straight-line speed up Eau Rouge and Raidillon.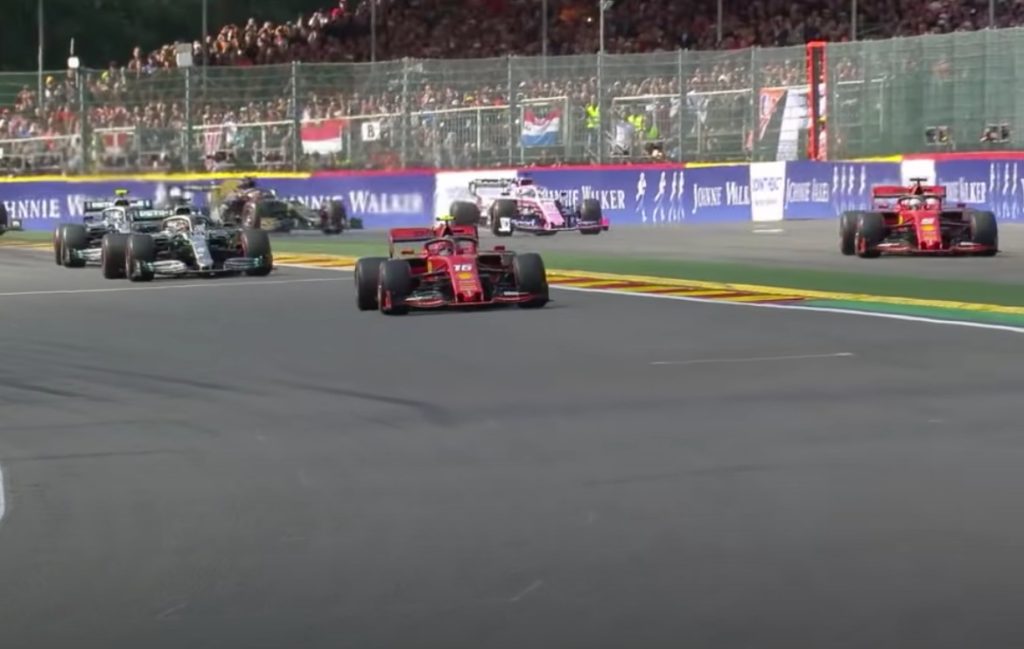 Look at this picture above from the first lap in 2019. Multiple drivers have bailed straight onto the run-off area and kept their foot flat. It's been a pretty common sight at Spa on lap one, you can find multiple examples of this happening year after year, series after series.
So with that in mind, I was expecting some carnage at turn one, or at the very least someone going off into the gravel as they are pinched wide.
In the two Formula 3 and two Formula 2 races, it was all very well-behaved, with just Mercedes junior Frederik Vesti in the F2 Feature Race finding the gravel, although it was extremely undramatic and he rejoined the track quickly.
Onto the F1 race and sure enough, not a single car fancies going wide with the new gravel trap in place and there's plenty of room for everyone to navigate through the first turn safely without any drama.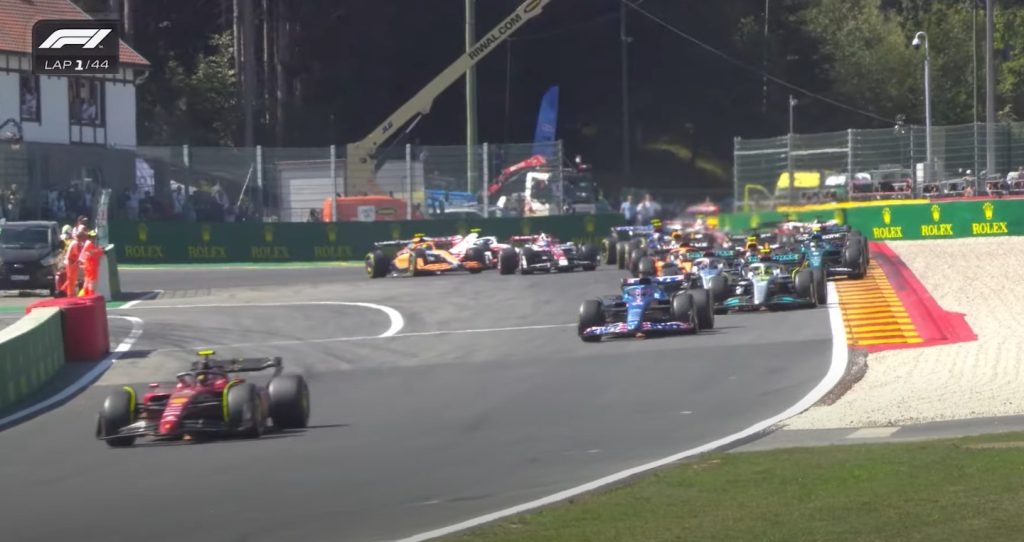 It's proof that drivers don't NEED to run wide onto the run-off but do so as it's the easy way out. It's easier just to bail out and keep your foot in, knowing you won't receive any punishment.
Maybe it's wishful thinking to believe that F1 will see that putting gravel to the edge of the track will sort any grey areas when it comes to track limits, without it compromising the racing or causing chaos, but it's nice that we've now seen a clear example that it CAN work.
Do you think gravel is the solution to F1's track limits controversy? Let us know in the comments.