You could say that the past weekend in Bahrain was pretty good for the man himself, Fernando Alonso. He cruised his rocketship Aston Martin all the way to the finish line and finished P3, bringing a good haul of points for his new team and his 99th F1 podium. But the weekend was just as successful behind the scenes too. 
Last year, Fernando launched a new management agency, A14 Management.
The aim is to help the future generation of motorsport talent, and although he already had the Fernando Alonso Karting School in Spain, which set children on the path towards a successful junior career, he decided to take things a step further.
He's already got a breadth of established drivers under his wing, including Clement Novalak and Maximilian Gunther, who you may know from Formula 2 and Formula E respectively.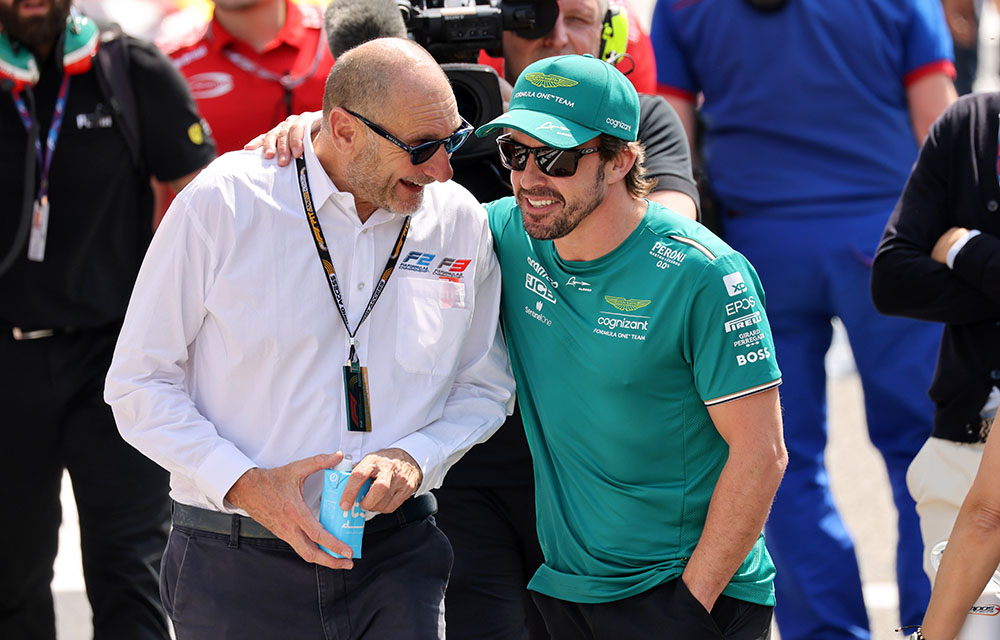 But two drivers who were under the spotlight at the Bahrain GP were Gabriel Bortoleto and Josep Maria 'Pepe' Marti, who both competed in the opening rounds of the F3 championship. And get this…
BOTH OF THEM TOOK THEIR MAIDEN WINS 🤯
Bortoleto and Marti praised Fernando for the support he's given them, highlighting the value he holds as a mentor. Alonso greeted both of them in parc ferme after their respective sprint and feature race wins, and honestly, it was all very wholesome.
After the race, Bortoleto said: "For me, it's life-changing to be with him. I think it's a very good opportunity, and I hope that we can keep this collaboration for very, very long."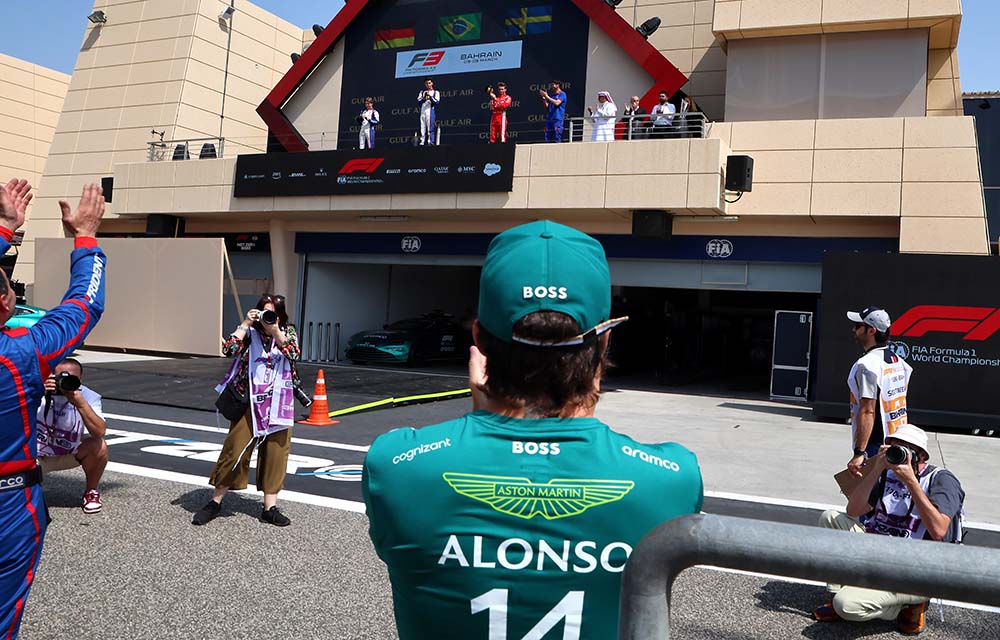 He continued: "It's just his knowledge and everything, everything he's able to transfer to me and to my team-mates in A14 is just great. It's just a great opportunity for me to be able to have that knowledge at hand."
I'm not a racing driver, but Alonso seems like the type of person I'd like to have to manage my entire life 😂
A very successful weekend for Alonso!