F1 23 hits the shelves today and our kind friends at EA Sports gave yours truly a chance to play the game early. And in great news, I can tell you that F1 23 is areturn to form the series and an excellent all-around package for fans of the sport and fans of racing games in general!
Headlining the game's new features is the return of F1 2021's "Braking Point", a story-driven mode featuring you as Aidan Jackson, a young driver climbing the ranks of the Road to F1 ladder and into the sport itself.
Braking Point 2 picks up where the original left off as you and arch-rival Devon Butler become teammates at Konnersport, a new F1 team entirely. It's a scenario-based mode where you have objectives to complete race-to-race, but in this year's version, you also get the ability to unlock extra lines of dialogue and story if you exceed expectations, a nice improvement on the original mode that felt a little bit linear.

A special shoutout to Adam Sanderson, who does a brilliant job as Devon Butler. He's still a classic Pro Wrestling-style heel, but with the way his story develops, alongside a new close character alongside him (which I won't spoil here!), he's genuinely complex and very much the most fleshed-out part of the story.
If you're a fan of some of the narrative tones from Drive to Survive, you'll definitely enjoy the 6-8 hour story here, and they've massively improved the graphics and facial work from the original Braking Point, making a far more convincing experience than the original.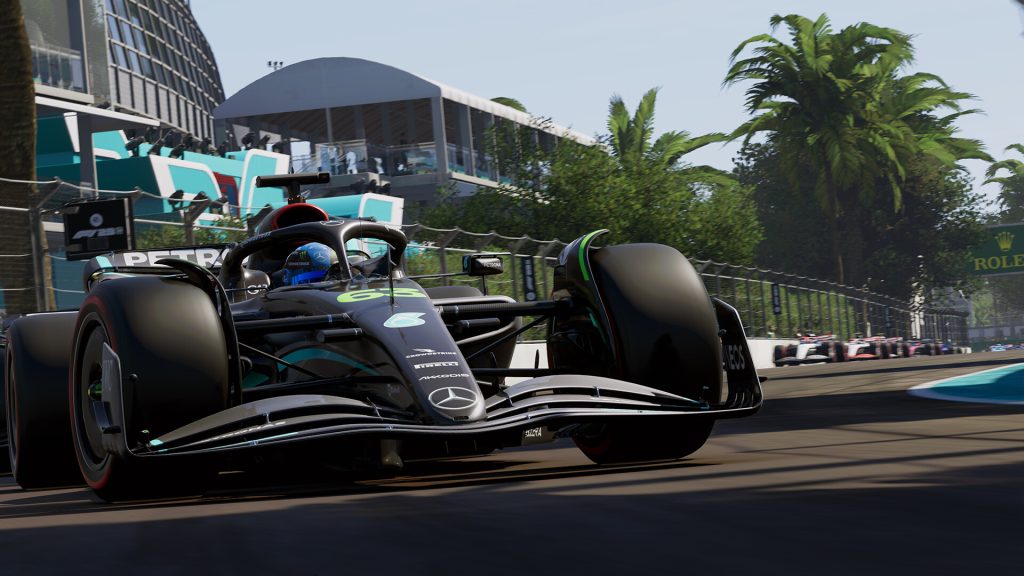 Another new addition to the game is F1 World, the expansion of F1 Life from F1 22. You can dip in and out of events at your leisure, as well as customise your car and your driver profile, and it now has an added system where after every race you can upgrade specific elements of your team.
For example, you could get a team boss that gives you specific upgrades, like more engine power immediately after a pit stop, or extra tyre durability around certain tracks. 
For those who prefer a quicker pace of play and maybe just want to dip in and out for an hour, this is a fun alternative way to play the game alongside the still solid My Team and Career modes, which are largely unchanged if you want the more traditional experiences the F1 games have had for a while.
Yes, the style of the mode is similar to some mobile games and that may split the room (I know it did in the Harrison household), but that might actually suit some more casual players. 
But most importantly, just how good is F1 23 to play? For me, it's excellent.
The new handling model is intuitive, tricky but ultimately fun. Yes, the cars are still twitchy, especially if you play with less than full traction control, but you can tell when you're losing the rear and it's a lot easier to catch the slide. If you're prepared to put in a little bit of time to avoid the easy tendency of "leadfoot", then it's a very rewarding experience. 
And even if you don't, the amount of customisation in gameplay tweaks like flags and rules, all the way up to just how sensitive you want your brake and throttle inputs, to me is incredible.
There's genuinely something for every level of skill in the game and props to Codies and EA for building a flexible, versatile racer that you can either pick up and play casually and throw Max Verstappen's overpowered Red Bull around Canada and beat the field by 30 seconds, or crank up the difficulty to almost esports level of speed.
Also a big fan personally of adding the 35% race length option back in again – with the strategy that 25% races can often take out of the equation, but without the often 45-50 minute grind that 50% races can come with.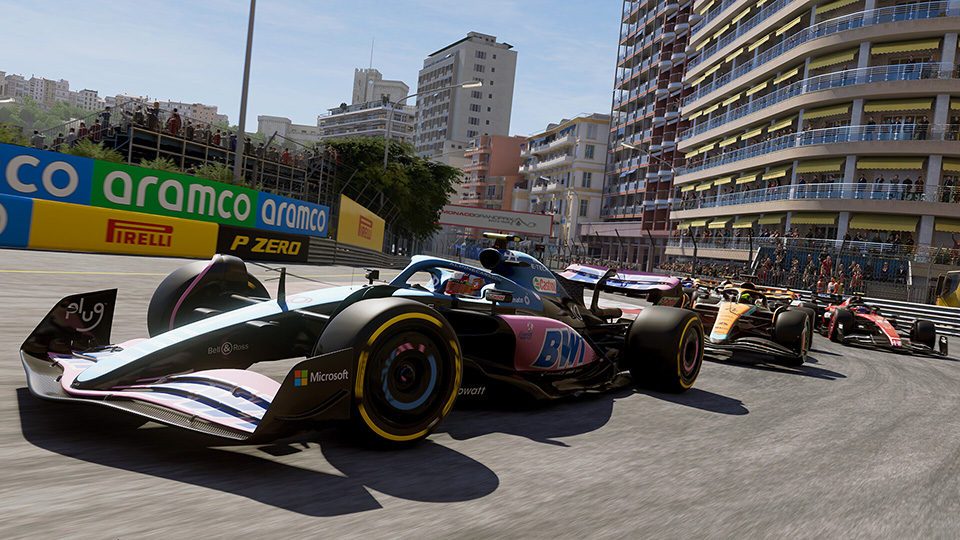 Throw in the addition of the 2023 calendar and bonus tracks like Portimao, Paul Ricard and Shanghai, and you have the most complete package of an F1 video game in years. Definitely worth checking out, especially if you're someone like me who has dipped in and out of the series in years. 
Oh, and if you missed it, watch the embedded video and see what happens when Devon Butler pushed me to my… Braking Point. 😉
F1 23 is in stores now and available on PC, Linux, PS4/5, Xbox One and Xbox Series X and S!