Atmosphere at a sporting event is everything. Having been an F1 fan since I was about three years old, I know that when you're at a race and the crowd is engaging with everything on track, it can elevate the experience of being there tenfold.
However – and it's a big however – flares are one of the stupidest things to ever enter an F1 venue.
The worst example of them being used was, of course, at the latest Austrian Grand Prix.
So this is what fans could see (or not see) at the start of the race…
🎥 @JSRSnakez pic.twitter.com/N5VIAiWcrJ

— WTF1 (@wtf1official) July 11, 2022
I've watched some fan perspective videos of them in the grandstand at Turns 7 and 8, and they could not see ANYTHING on Lap 1. Nothing.
Nicolas Latifi could have had the best start of his life and be leading the race, going around the outside of five cars at Turn 7. But if you were in that grandstand where the flares were going off, you'd have been none the wiser.
I cannot stress how absolutely enraged I would have been as a paying customer (and tickets aren't cheap these days, as I'm sure you're aware) to not see anything at the most crucial point of any race… the start.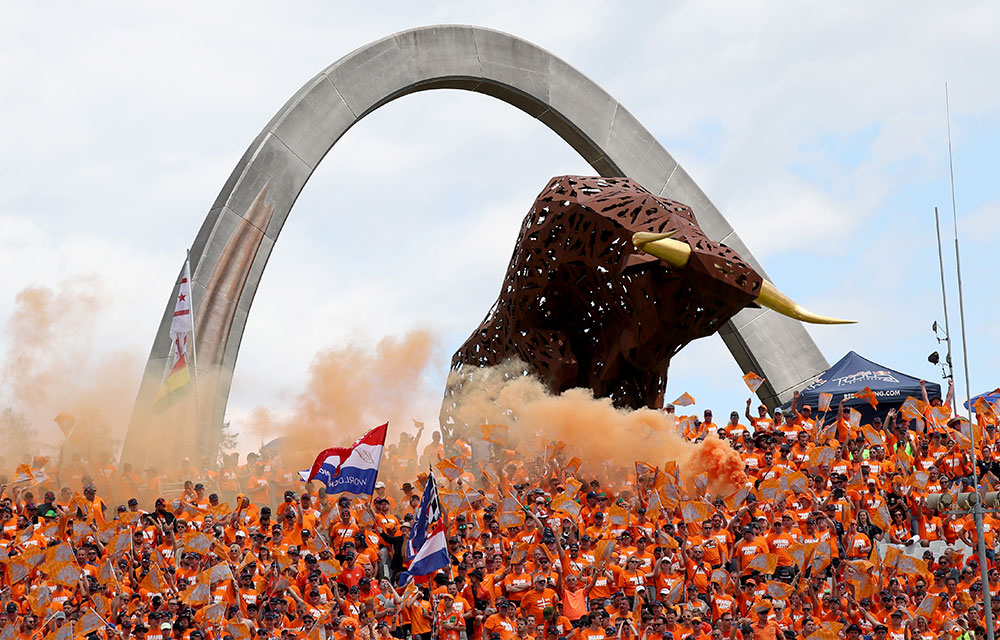 Not only is there the missing of the action on track, but also being involuntarily engulfed in smoke and inhaling what I can categorically say are fumes that are not good for your body. It's just stupidly dangerous and something that in my opinion needs to be stamped out immediately.
Do you want to create a good vibe? How about shouting, jumping around, bringing a banner with Max Verstappen's face on it… not bringing a smoke grenade.
Speaking of danger, it's not just the fans that are getting a mouth full of smoke, but the visibility for the drivers on track was restricted to some degree too.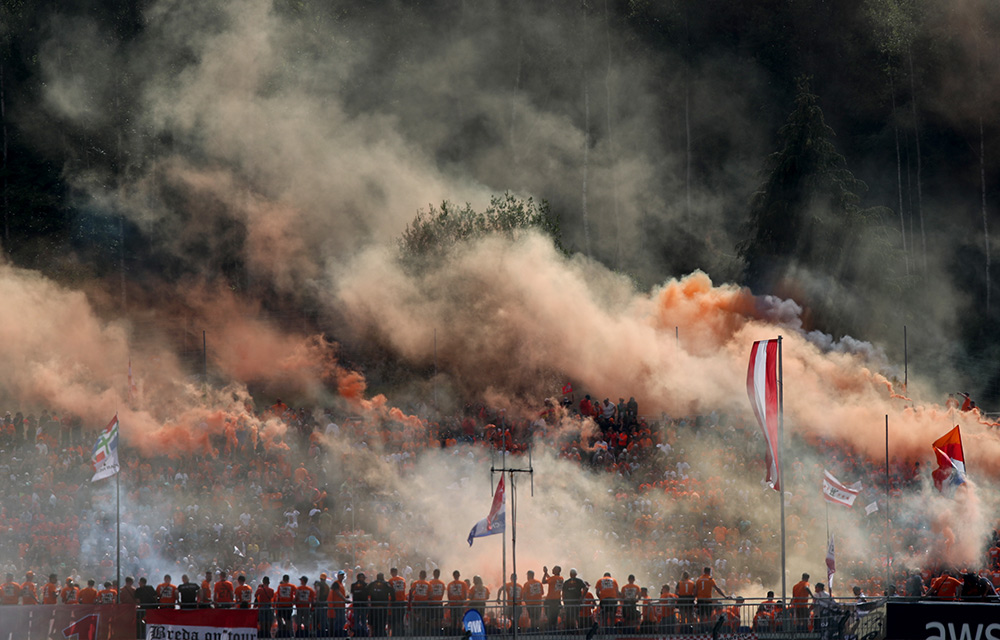 The offboard camera we saw on Lap 1 looked crazy, albeit the onboards didn't look TOO bad. But where does this end? People see that flares are allowed and want to bring their own in for the next time they go to a Grand Prix… all of a sudden, in a year or two, the driver cannot see the car ahead, and it opens up the door to all kinds of catastrophic possibilities.
Can I also stress as well that flares aren't allowed?
I've literally tried to enter an F1 circuit with a bottle of water before, and it's been taken off me, so I highly doubt security are briefed NO to bottles of water but YES to flares.
This highlights there being quite a big security issue at F1 circuits at the moment. Take a look at the British Grand Prix, where, despite there being plenty of talk around protestors before the race, they were still able to storm the track on Lap 1 fairly easily.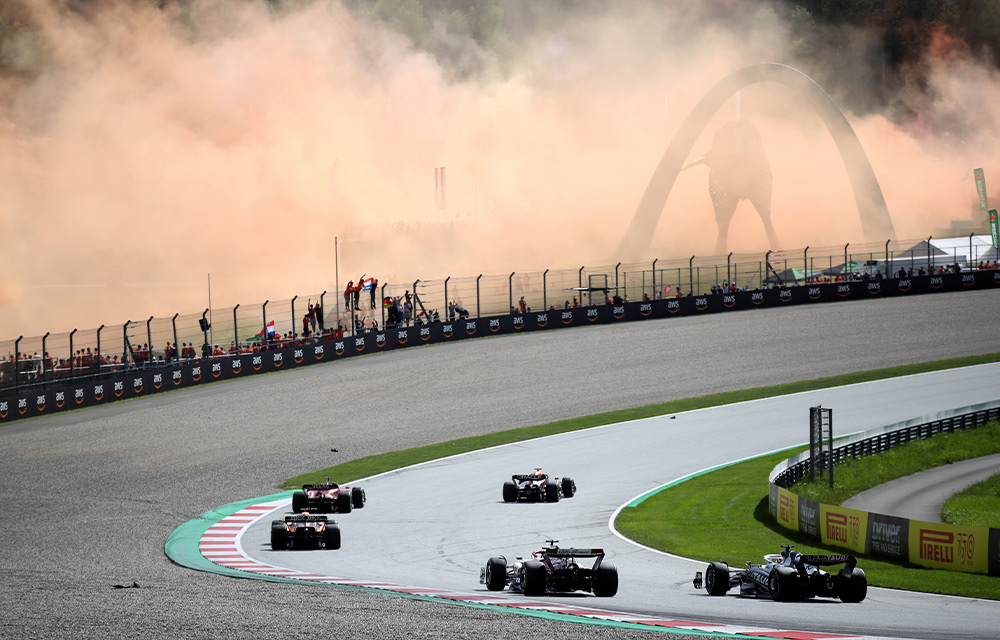 F1, in my humble opinion, is clearly growing too fast for what the business and circuits can handle. A few years ago, before Drive to Survive, it used to be quite the achievement to have a sellout crowd. Nowadays, circuits are trying to cram more and more people in because tickets are selling like hot cakes. With this, there needs to be a ramp-up in security, both for things like flares and also to manage the horrible situation that some fans faced in Austria, where they were being harassed and abused.
There needs to be a step up from Formula 1 to manage all of this; otherwise, it's going to get out of control.
RANT OVER.