So that's it for the Sprint Race for another year. Six rounds of general mayhem, a lot of rain, three different winners and a healthy amount of complaints about the format. Let's talk about it. Can we fix the Sprint? 
…And no, the correct answer isn't: "Get rid of them!"
If you're reading this post, chances are you're a hardcore F1 fan. You probably watch all the big stuff, qualifying and the races, and follow a bunch of your favs on a website owned by someone named Mark… or Elon. 😬 
The reality is, that most of us have fallen for F1's honeytrap by still watching qualifying on Friday evening after work because it's meaningful and more entertaining than a practice session. Viewing figures across the board show big increases in Friday viewing compared to practice sessions. And that's why the Sprint isn't going away, because it's now made Friday a day that in the eyes of many, is now unskippable.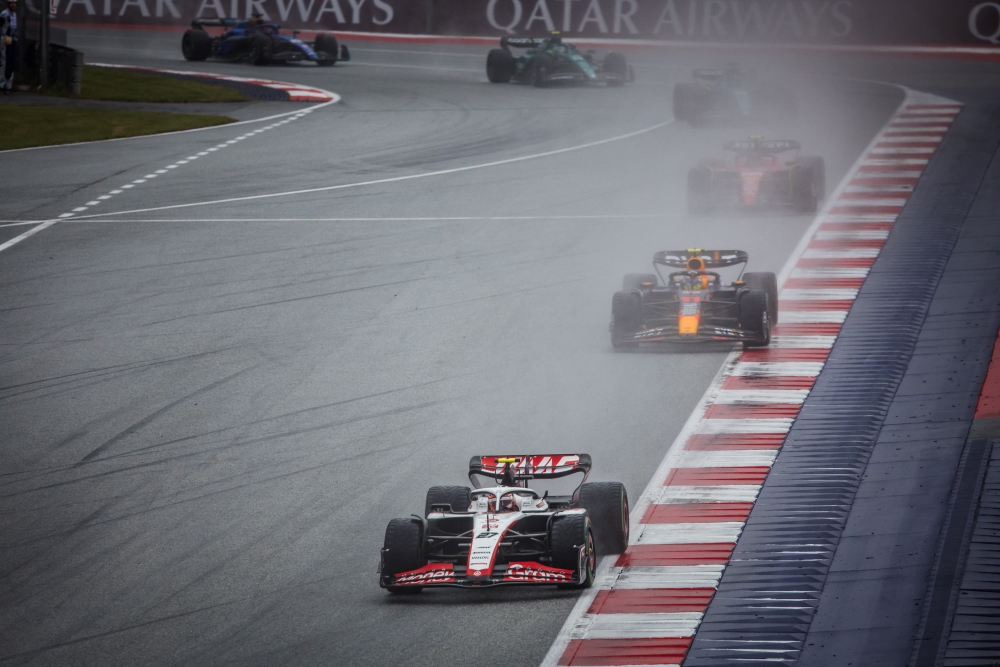 Personally, I don't mind the Sprint. I'm a motorsport fan, it's going to take a lot for me to complain about more action. I grew up a World Superbikes fan where two races a weekend was the norm [and has now expanded to three]. I've enjoyed the majority of the 2023 slate too, even if the rain helped out in Belgium and Austria. But it does still have one big fundamental problem for me: Spoilers. You're giving away too much about the state of play. 
Brazil's sprint was fascinating in a vacuum – McLaren proved it had the pace to rival Red Bull's before their tyres faded. AlphaTauri's Mexico shock was no fluke, with Yuki Tsunoda racing Lewis Hamilton and Charles Leclerc, two of the best in the world. Mercedes were struggling with their tyres towards the end. This would have been great to find out… on Sunday. And as Max Verstappen said after Austin, losing some of that excitement towards what we're all here for isn't ideal.
So, as mentioned, the Sprint isn't going anywhere. So let's try to make it better. 
Now, I've heard the reports that are saying that F1 might move the Shootout to Friday evening and the Sprint Race to Saturday morning as an avenue to re-opening parc ferme. Not a bad idea, but I liked the teams being on their toes and not having the luxury of three hours of practice to get their car set-ups in order (apologies if your favourite driver's car failed a plank check recently).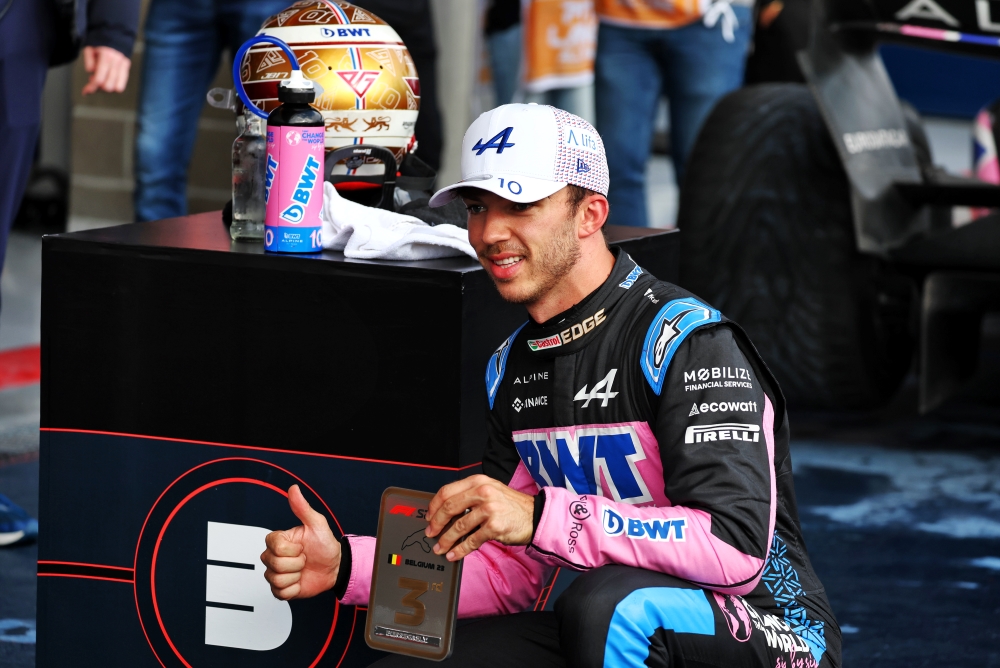 Nope, I think we're still too safe with the format. It's time for reverse grids, folks! It's radical, I'm not sure we as an audience are ready for it, but I think it might be the last resort for this format to work. 
Now, here are some of the additional tweaks I've made. First of all, I'd be reversing the top 12 cars in qualifying to set the grid. I was tempted to say top 15 here but I think you risk teams tanking Q2 on purpose to guarantee a sprint pole and that might be busted. A similar thing happened a lot in the V8 era when teams would deliberately not run in Q3, take the 10th and keep an extra set of tyres for the race. And that's no fun.  It's really hard to intentionally qualify in exactly 12th place for a Sprint pole.
I was tempted to take a page out of the British Touring Car Championship's book and have a random draw for the number of reversed spots, but that might be a bit too radical even for my tastes. 
Also, I'd be extending the scoring down to 12th place. A smaller problem with the Sprint is that for the teams towards the back of the grid, the Sprint is a glorified test session, with a serious lack of incentive to push because points don't start until you're in eighth, a hard task for a backmarker. Logan Sargeant even admitted as such back in Baku. 12 points for a Sprint win, 11 for second and so on until you get one point for 12th.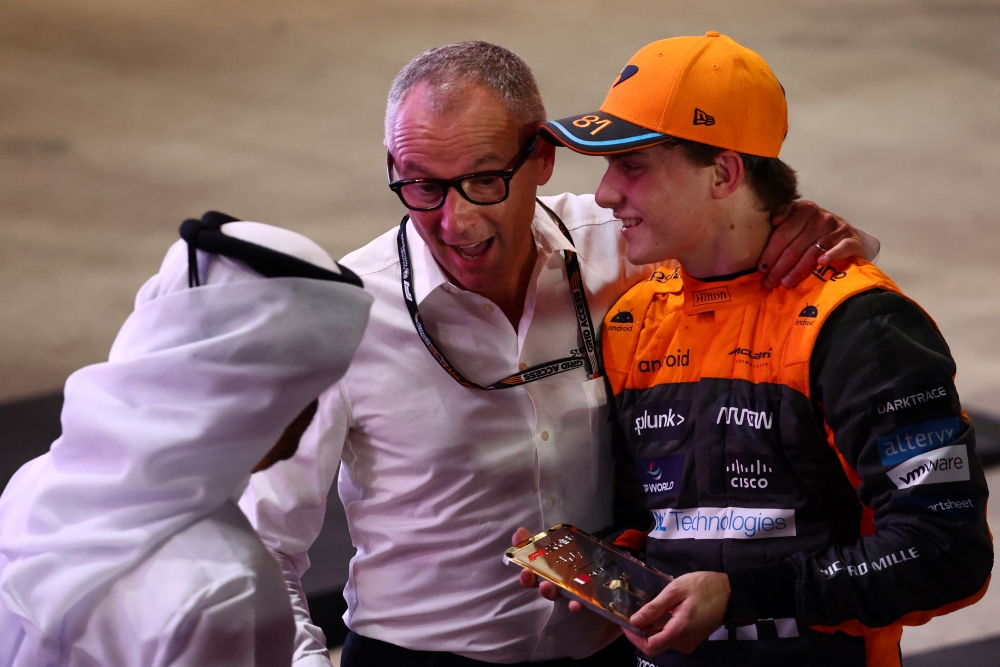 Hell, if the Sprint is going to be about pushing even harder than usual and rewarding aggression, might as well chuck in an extra point for the fastest lap too. Vibes innit?
Is it perfect? No. No race format ever is. But this is the way Motorsport is heading. MotoGP added Sprints to ALL their race weekends in 2023, a move in which their top bosses essentially admitted was copying F1. World Superbikes now has three races a weekend instead of two. Formula E's calendar is littered with double-header weekends. IndyCar is adding an exhibition race to its two double-header oval weekends in 2024. Everyone is trying to get more bang for their buck. 
If you're reading this and think the Sprint is a turd, that's understandable. So we might as well try to wrap it in some glitter first, eh?
Are you a fan of the Sprint? Should it removed? And if not, how would YOU improve it?