Alex Albon was on fire during Formula 1 qualifying for the Emilia Romagna Grand Prix! Unfortunately, it wasn't in the way he'd have hoped, as the Williams' right-rear brake dramatically caught fire and exploded early on in Q1. 
He was quick to warn the team, shouting "holy fuck! I just lost the brake pedal" over the team radio. Speaking after the session, Alex admitted that "it was a bit scary. It's not the place you want to lose the brakes".
🚩 RED FLAG 🚩

Debris scatters across the track as Alex Albon's rear brakes overheat. He's limped back to the pits and the fire is out. #ImolaGP #F1 pic.twitter.com/WujhKc6pp9

— Formula 1 (@F1) April 22, 2022
Despite how shocking it looked, turns out the problem was as simple as flicking a switch – literally.
Seems the team forgot to ask him to adjust his brake balance on his steering wheel, having set it up for the intermediate tyres and didn't move it forward when Albon swapped on to the softs.
Albon naturally braked harder on the gripper tyres which caused temperatures to skyrocket – leading to the small explosion as the wheelrim failed.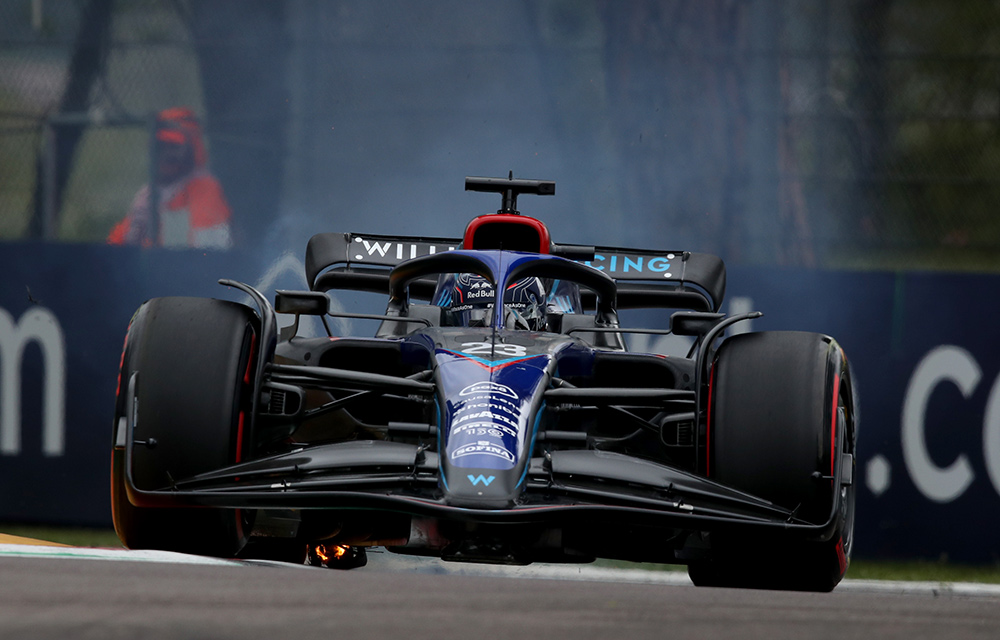 "We were running a fairly rearward brake balance in the wet because we were struggling to get the brakes hot enough," Dave Robson, Williams' head of vehicle performance told The Race.
"We should have gone forward again when we went back to the slicks and we didn't until it was a bit late. We misjudged it, made a mistake with the [brake bias] switch and it backfired."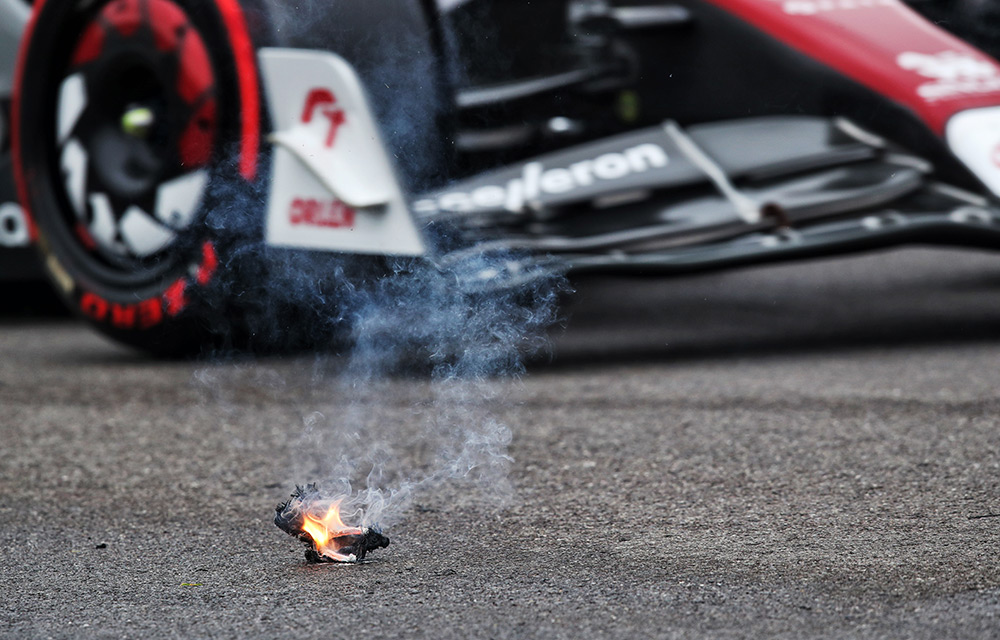 Forced to sit out of the rest of quali and line up dead last for the first Sprint Race of the season this afternoon, Albon's problems meant he couldn't even manage to stop for the weighbridge or his pit crew and sent burning pieces laying along the Imola circuit.
Some questioned why he didn't immediately park his car as soon as the brakes exploded. However, the slow crawl back to the pits was a smart move from the Thai driver because the cool air prevented the fire spreading throughout the FW44.
Can Williams score points this weekend? Let us know your thoughts in the comments below.