How the tables have turned down at Mercedes. The eight-time Constructors' Champions have gone from a dominant force in F1 to barely making it out of Q1 by the skin of their teeth.
Whilst the W13's bouncing problem has left the drivers facing an uncomfortable ride and struggling for pace, it's been equally painful viewing for their boss Toto Wolff as instead of taking a step forward at Imola, they took a HUGE slide backwards.
For the first time in almost 10 years, the Silver Arrows failed to get a car into Q3. Knocked out in Q2, George Russell qualified for the Sprint in 11th, ahead of teammate Lewis Hamilton in 13th, who was over two seconds slower than pole-sitter Max Verstappen.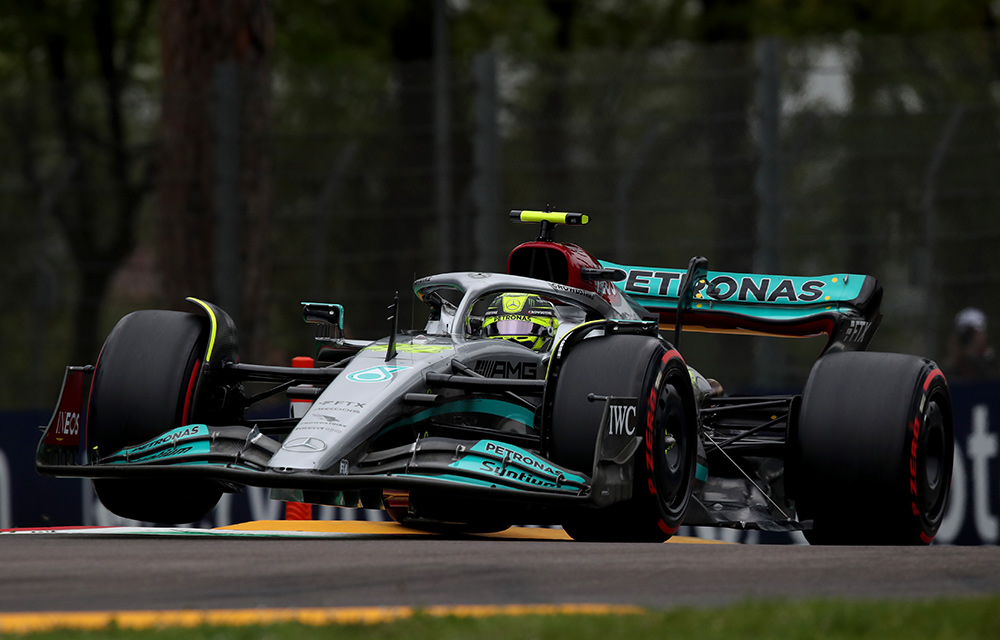 After bringing to an end their 187-race Q3 streak, the frustrations seemed to be getting to Mercedes boss but he's willing to play the long game. Clearly he's a sucker for punishment!
"I like getting it wrong because that means you learn so much more. Obviously, it is painful whilst you are in the moment," Wolff told Sky Sports F1.
"Certainly, when I see our car pounding around five seconds off the pace you want to strangle yourself. As a matter of fact, I enjoy the challenge and I enjoy being bad because over the long run in these regulations we will be good."
A challenging #F1Sprint for us in Imola, but there's a long race ahead, tomorrow 👊 pic.twitter.com/cMo6VuDgTf

— Mercedes-AMG PETRONAS F1 Team (@MercedesAMGF1) April 23, 2022
Things went from bad to worse during the Sprint as both drivers lost a place each, outqualified by both Red Bulls, Ferraris, McLarens and Haas drivers – as well as the likes of Fernando Alonso and their ex-driver Valtteri Bottas.
They were second in the teams' standings on 65 points – thanks to Red Bull's double DNF in Bahrain and Max Verstappen's early retirement in Australia – but are now third, 51 points behind Ferrari.
It was a embarrassing day for Mercedes and judging by their issues, they might not be third much longer…
Is the championship fight already over for Mercedes this season? Let us know your thoughts in the comments below.