You get behind the wheel of a simulator, do a couple of laps, warm up to it, and think that you're the best thing since sliced bread. World Champion material. Ready to call up F1 teams and tell them about your new-found talent. Well, now you can have the sim of a champion too!
Memento Exclusives and Oracle Red Bull Racing have announced a partnership to build and sell official show car simulators, and they look pretty amazing.
The simulators honour the team's 2022 championship-winning F1 car, the RB18, and will be manufactured using the same process as F1 race cars.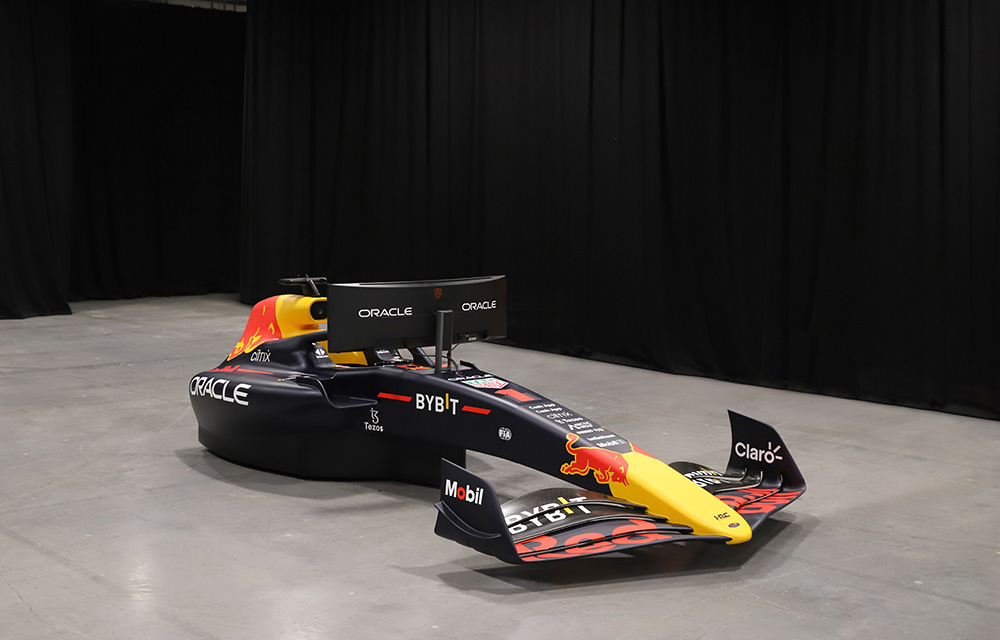 They're available in two special editions: The Champions Edition, which features a front wing assembly (fancy), and The Race Edition. Each sim comes with the option of either Max Verstappen or Sergio Perez's livery. It has a premium curved AOC gaming screen and speakers, working adjustable gaming pedals, a dedicated chassis plate, the latest gaming hardware, and everything you need to plug in and play.
Now, listen up. If we all pitch in, we could share The Champions Edition sim, which costs £99,999, or if we're looking for a bargain, The Race Edition is only £74,999.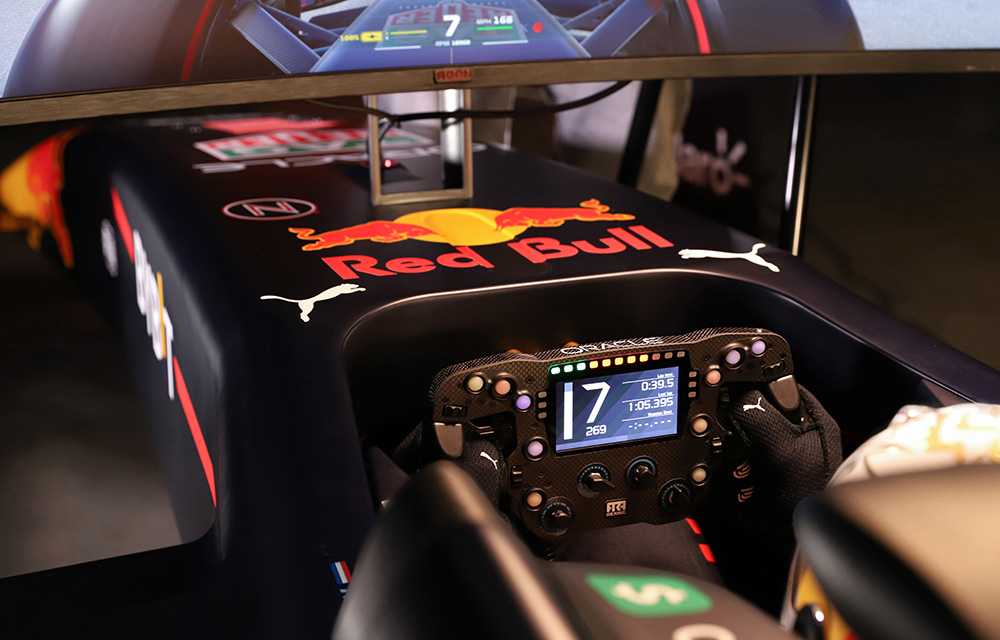 Christian Horner said about the simulators: "Driving a Formula One car is something most of us can only dream of, but this simulator is as close as it gets to the real thing."
We would still prefer a real F1 car in our living rooms, but as second options go this is a pretty good one!
Would you like to own one of these sims?