We know what Yuki Tsunoda got up to in the small break between the British GP and this weekend's Hungarian GP. Well, between familiarising himself with yet another AlphaTauri teammate. Yes, Daniel Ricciardo is back on the F1 grid and will no doubt steal most of the attention this weekend. 
But that hasn't stopped many of the drivers from talking about Nyck de Vries, who Ricciardo has replaced after just 10 grands prix of what was meant to be his first full F1 season.
Max Verstappen and Lewis Hamilton both gave words of encouragement, while Tsunoda went down a slightly less conventional route – but was still complimentary.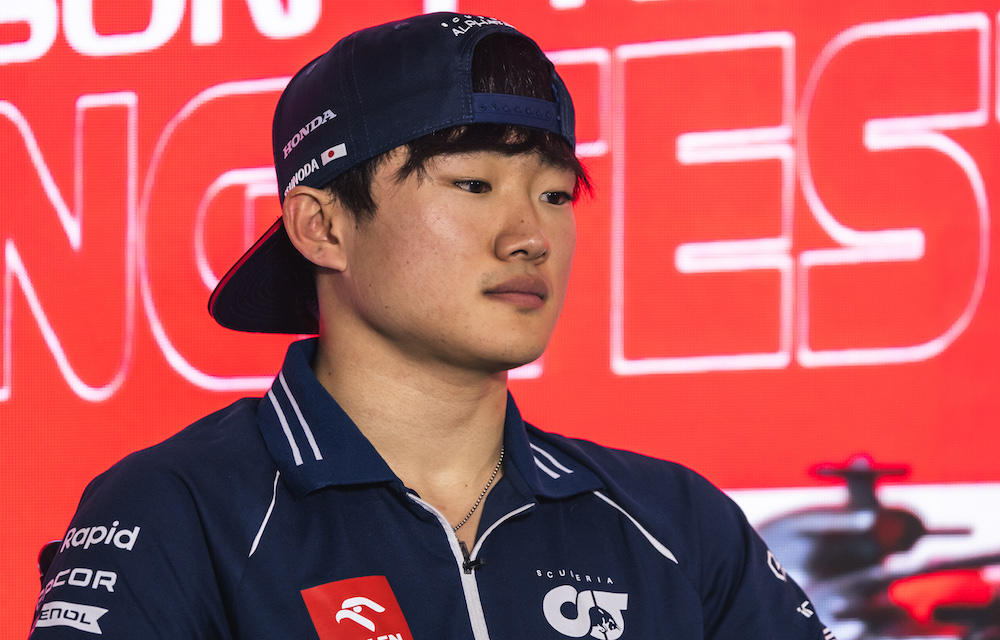 Speaking to medi, including The Race ahead of this weekend's Hungarian GP, Tsunoda said he learned a lot from De Vries, despite being the more experienced driver in the team.
He said: "Especially the feedback after the session. Like to the team, how the car behaves, it's really specific. I've never seen a driver like that, he is saying really specific [things], describing each detail, which are easy to understand.
"It's really specific. And I can tell why he had such successful results in the past. It's those places, which was probably a bit of limitation for me, that I have to go a step forward.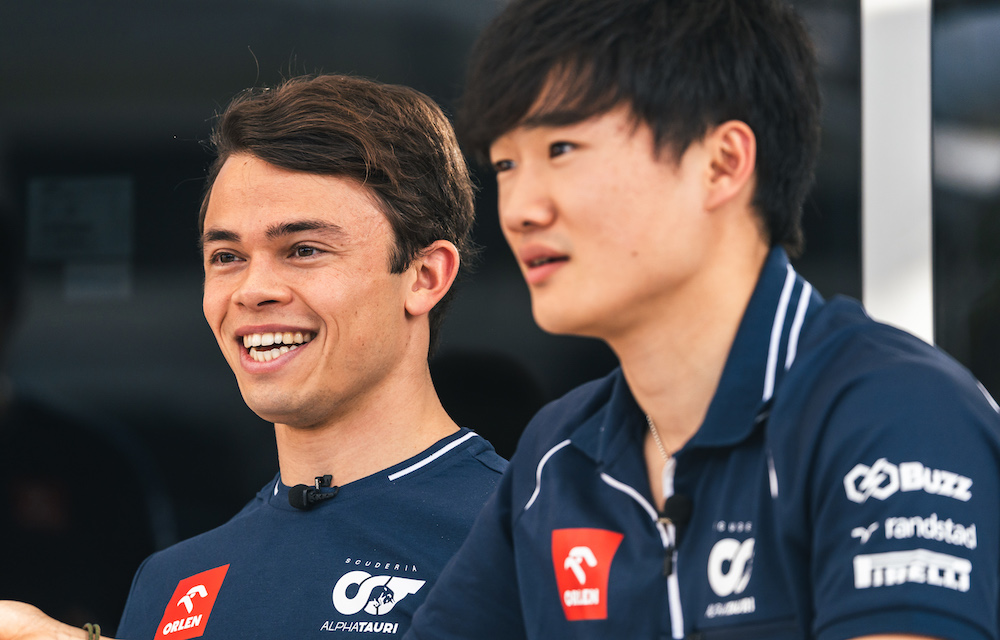 "And probably Nyck was a really good example and good reference on what I have to do, so yeah, especially those places."
He was asked to elaborate, and Yuki replied: "What I got impressed by most was the last day in the Abu Dhabi test.
"He drove our car, and he described how the front wing behaves through the corner, and he was saying almost spot-on, kind of in entry how much the front wing deflected through the corner, and that kind of flexion was making our car like this behaviour.
"He kind of guessed what the front wing does, and he was spot-on what the kind of characteristic and what kind of design we're doing for the front wing."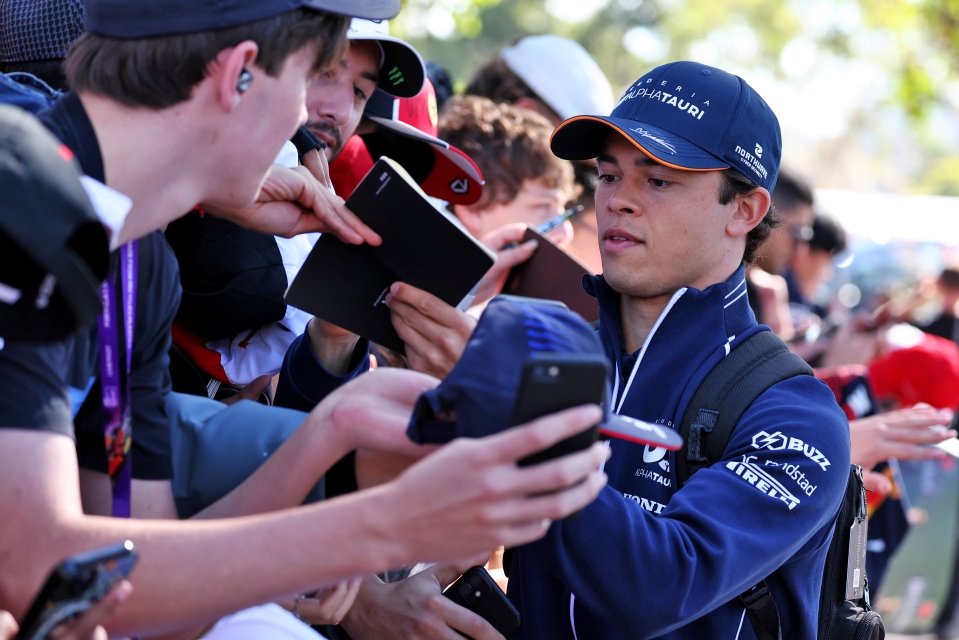 And he then gave Nyck the most wholesome compliment: "I just saw Rush – Niki Lauda, he said really good feedback about the car. Probably, he's like a Niki Lauda."
Lauda, a three-time F1 world champion, was known for his attention to detail.
That was one of the elements picked up in the 2013 film Rush, which centred on Lauda's fight with James Hunt for the 1976 F1 title – a season that also included Lauda's involvement in a crash on the Nurburgring Nordschleife in which he suffered severe burns.
Following his retirement from F1 for a second time, Lauda was a consultant for the Ferrari team he won two of his three titles with, was team manager for Jaguar for two years and was later a non-executive chairman for Mercedes, having an important visible role alongside Toto Wolff at races, until his death in 2019.
All in all, he was a driver we definitely wouldn't mind being compared to. Very sweet. 🥰
Do you think Nyck should've been given more races to prove himself?