The bromance as teammates might be over, but we're sure Yuki Tsunoda and Pierre Gasly will still remain close pals in the paddock next season. It's clear the two have a unique friendship, but with Gasly off to Alpine, things will definitely be different in 2023.
Chatting at the end of the season, Yuki certainly hasn't been afraid to share his thoughts and thanks to Pierre as a teammate, and it's so lovely. We have a feeling Fernando Alonso and Esteban Ocon won't be doing the same 😬
"Thanks to Pierre," Yuki said when speaking to media including The Race after the season finale. "The last two years without him, I couldn't have achieved this much progress without him.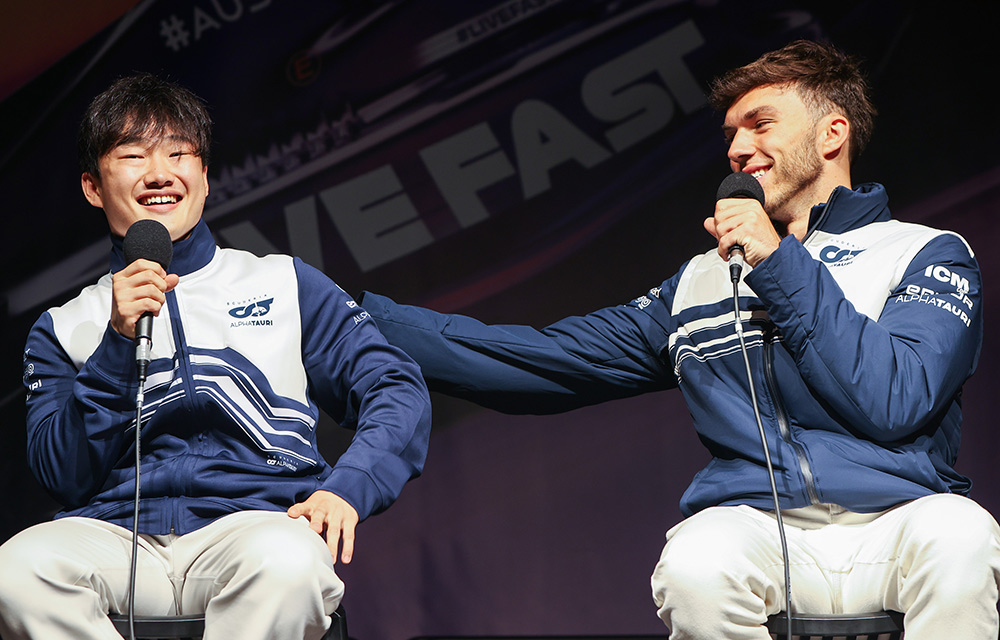 "I learned a lot of things from him. I'll miss him, but it was a pleasure to work with him."
Nah, who is cutting onions…
Not one to miss out, Pierre also had a response saying how much he'll miss Yuki.
"The relationship we have had as teammates is not something you find in many teams, so it was quite precious, but it's also part of the sport and your career that you move on, and for sure, I'll miss him and wish him all the best."
We'll definitely miss these two at AlphaTauri, but hopefully they'll stay close 🤞