Zhou Guanyu found himself out of the Singapore Grand Prix earlier than planned after Nicholas Latifi hit him in a clumsy move in a battle for 18th. Chatting after the race, Zhou explained his frustrations with Latifi's lack of awareness during races. 
The incident saw Lafiti drift over to the left, forcing Zhou into the wall, and as a result Latifi was later handed a five-place grid penalty for the next race in Japan (and two penalty points).
Zhou explained to F1TV how he didn't understand how Latifi couldn't see him in the unnecessary clash between the pair. He even echoed the views of his team boss, Frederic Vasseur, who previously said a "DNF has nothing to do with luck or bad luck… sometimes it's a technical issue, sometimes it was an engine issue, sometimes it was Latifi."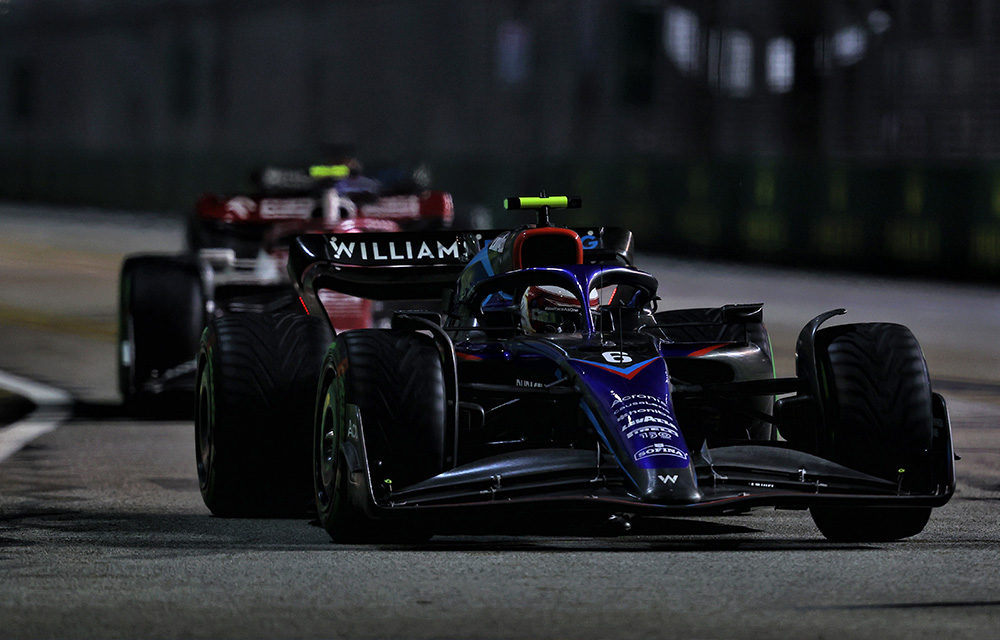 "I was quite surprised, actually," Zhou started. "We were side by side going into Turn 4, and then the next thing I saw was Latifi full on left hand down me before the corner, which I feel was unnecessary. He knew I was always going to be there because he missed the apex into Turn 3, so, unfortunately, ended the race. That is not the result we wanted.
"There is not much to talk about, it is more about the awareness of each driver and when you're racing. 
Onboard view from Zhou of the contact with Latifi

⚠️ SAFETY CAR ⚠️ has been deployed#SingaporeGP #F1 pic.twitter.com/8bghFl10X4

— Formula 1 (@F1) October 2, 2022
"I know the conditions are tricky, but you still always leave space and expect someone is there because he was defending all the time; then why this time you fully just close the door? "
"Is pretty dangerous from my side."
What did you think of the incident?